Have you received a letter from a federal government agency threatening you with civil fines, civil money penalties, or other monetary penalties, sanctions, or remedies?
Federal agencies send threatening letters—such as a "Notice of Violation," "Notice of Non-Compliance," or "Notice of Determination" with a "Summary of Violations"—demanding payment or giving you the option to seek a hearing before agency employees, like an administrative law judge or the Secretary or Board that heads the agency.
The letter offers an impossible choice: Admit guilt and pay the monetary penalty or bear the costs of fighting the agency's allegations before agency employees, all of whom are subject to political pressure and stand to benefit from the fines and monetary penalties at issue.   
If you have received one of these letters, the Institute for Justice might be able to help you.
At IJ, we know that every person in America deserves a fair hearing before an actual judge—not an agency employee—before the government can take their money, property, or business.
If you have received such a letter or warning from a federal agency, please fill out the form below and we will determine whether we can do anything to help you.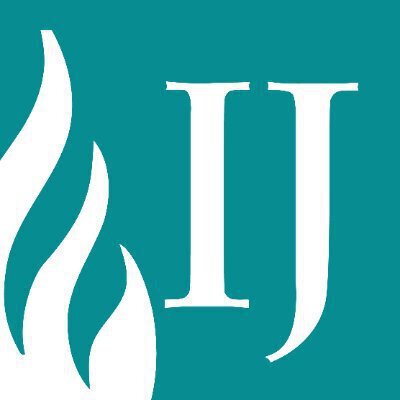 The Institute for Justice is a nonprofit, public-interest law firm dedicated to the protection of constitutional rights, including private property rights.

IJ is currently representing a fourth-generation family farm in New Jersey in a lawsuit against the Department of Labor which is threatening to drive the farm out of business with over $500,000 in monetary sanctions.

IJ is helping the farmers to fight for their American right to a trial in a real court before a real judge and jury who won't benefit from the threatened monetary sanctions.
"*" indicates required fields
Since 1991, the Institute for Justice has come to the aid of individuals who want to do the simple things that every American has the right to do—including speak freely about commerce or politics, own property, and start a business—but can't because they find the government in their way.
We fight on behalf of those individuals who are denied their constitutional rights.
Please fill out the form above to share your story.