?????????
How Illinois can help home cooks making a living doing something they love
?
A cottage food business is a home-based business that produces foods like cakes, loaves of bread, jellies, hot sauces, and canned vegetables. Many Illinois entrepreneurs make delicious and creative recipes in their home kitchens.
Unfortunately, the current Illinois regulations around cottage food businesses are some of the most restrictive in the country and they hinder home bakers and other cottage food producers from growing. Depending on the municipality, many of these Illinois entrepreneurs are not allowed to sell anywhere but a farmers' market. Even if a home baker's town allows them to deliver baked goods directly, their sales are capped at $1,000 every month! These restrictions contribute to a burdensome business climate that prevents home-based businesses from making enough revenue to pay the bills or to open up a brick-and-mortar. Coupled with the COVID-19 restrictions, which temporarily closed down farmers' markets, a lot of cottage food entrepreneurs are hurting right now. The COVID pandemic has made it more important than ever for people to start businesses selling safe homemade food to their community.
Help local food entrepreneurs by supporting IL House Bill 2615/Senate Bill 2007 (Home-to-Market Act)! Sign this cottage food petition and this endorsement letter to receive updates and action alerts for this bill.
IJ Clinic Client LaForce Baker, founder and executive chef of Moon Meals
Who We Are
The Institute for Justice Clinic on Entrepreneurship is a non-profit legal clinic located in the University of Chicago Law School. We're both a watchdog for entrepreneurs who get tangled up in unnecessary red tape and a legal clinic that provides legal assistance to a small group of low-income entrepreneurs. Our organization has done a lot of cottage food advocacy work throughout the country and we're constantly pushing to help home bakers and other food entrepreneurs obtain more rights to be able to sell their homemade treats without having to navigate unnecessary red tape or regulations.
Get updates from IJ's Clinic at the Univ. of Chicago
?????????
We're working with legislators, the IL Stewardship Alliance, and the IL Environmental Council to pass IL House Bill 2615/Senate Bill 2007. Some of the changes we're advocating for are:
Provide cottage food operators with more sales avenues such as festivals, community fairs, online sales, and home delivery.
Add buttercream icing to the list of products that can be made in a home kitchen to allow the sales of cakes, cupcakes, and other in-demand baked goods.
Allow all home bakers across the state to sell products without a $1000 monthly sales cap
Provide additional food safety measures that ensure public safety while at the same reasonably allowing farmers and food entrepreneurs to operate from home kitchens.
Along with improving the livelihood of Illinois food entrepreneurs, this bill will grow the number of food businesses in Illinois, bring in more tax revenue, develop rural economies, and introduce healthier food options in communities with food deserts.
?????????
Kathy from Cook County
Kathleen has been a proud IL cottage food producer for more than 35 years. She found her passion when she baked her first cake to celebrate her first newborn's birthday. After discovering her joy with baking, she started selling homemade treats to her family, friends, and at community event and fairs. It didn't take long for her to realize how restricting the cottage food laws are in Illinois. Due to these laws, it's been difficult to scale up her business and make significant profits. Kathleen says she would love to make more revenue but she's forced to keep her business small, so she doesn't raise any red flags with her local municipality. For all these reasons, Kathleen has spent years advocating for Illinois cottage food producers. Kathleen says her motivation to have homemade baked good sales expanded in Illinois goes beyond just her own situation, but for women like her in the future who want to be at home while pursuing professional aspirations. She worked in a park district and is now furloughed. It's important now more than ever to push for cottage food reform so local entrepreneurs like Kathleen can recover from this pandemic.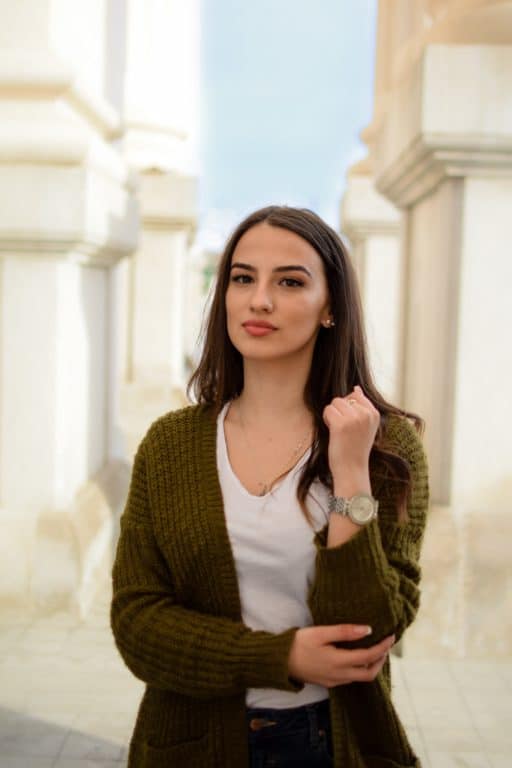 Kathy
?????????
Kelly
Kelly from Mclean County
Kelly has dreamed of owning a bakery for most of her life. Unfortunately, due to medical and financial issues, she can't afford a storefront with a commercial kitchen right now. She bakes a variety of products in her home kitchen, with the goal of saving toward a future storefront. In her town, a registered home-based food business is only allowed to sell at a farmers' market, with a few limited exceptions. Unfortunately, due to the quarantine, Kelly couldn't risk paying her local farmer's market fees just to have a few days of uncertain sales. Additionally, due to Illinois law, she is not allowed to make direct sales to her customers or sell her products at other events, online, or for home pick-up/delivery.
Cottage food producers and farmers across Illinois are in the same boat, missing out on the sales of cakes, breads, jams and jellies, preserved produce, and much more. There are also many talented people who could consider starting cottage food businesses to make ends meet in these difficult days-if they had a way to legally sell their products.