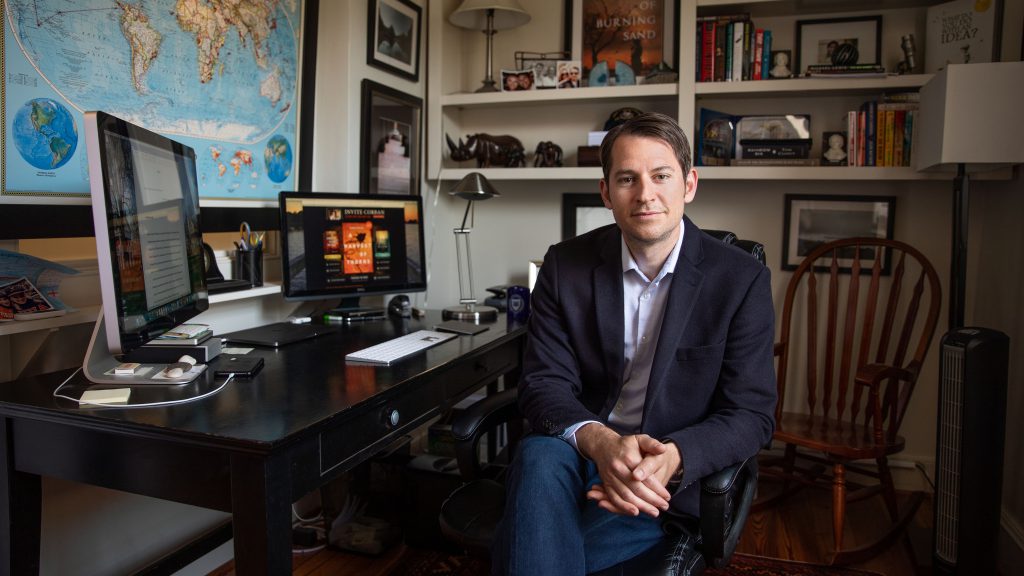 Being an entrepreneur is hard enough these days without the government taking ever more hard-earned nickels and dimes. That is especially true when it is trying to tax you just for the privilege of sitting at your desk and writing stories. This past January, thanks to IJ, a chapter ended for one unnecessary license that did just that.
IJ client Corban Addison Klug is a successful author who has lived in Charlottesville, Virginia, for years. But in 2018 the city decided to require a business license to write novels and then assessed thousands of dollars in back taxes against writers for not having acquired the license. As a former lawyer, Corban recognized that something was amiss and partnered with fellow author John Hart and IJ to bring a constitutional challenge.
Charlottesville's rules have two problems: First, they are so vague that tax collectors can go after anyone they want. And they do. Tax officials exploit the vague language of the law in pursuit of more sources of revenue. 
Second, not all writers have to get the business license or pay the tax. Virginia exempts many businesses that produce speech: newspapers, magazines, radio, and television. Like these businesses, Corban speaks for a living, but he has been targeted to the tune of thousands of dollars. The U.S. Supreme Court has been clear that the First Amendment doesn't permit the government to discriminate based on who is speaking. The Court has also cautioned against laws that favor the traditional press over other speakers. The traditional press, while vitally important, is not entitled to special government favors that are denied to freelancers and other creative entrepreneurs. 
This past January, Charlottesville's circuit court struck down the city's tax. The court agreed that the tax was unconstitutionally vague but ruled against Corban on the First Amendment claim. The city plans to appeal this decision, which means that IJ can defend our victory and also make a cutting-edge free speech argument at the Supreme Court of Virginia. Stay tuned for the next chapter in this First Amendment story.
Renée Flaherty is an IJ attorney.
Subscribe to get Liberty & Law magazine direct to your mailbox!
Sign up to receive IJ's bimonthly magazine, Liberty & Law, along with breaking news updates about the Institute for Justice's fight to protect the rights of all Americans.