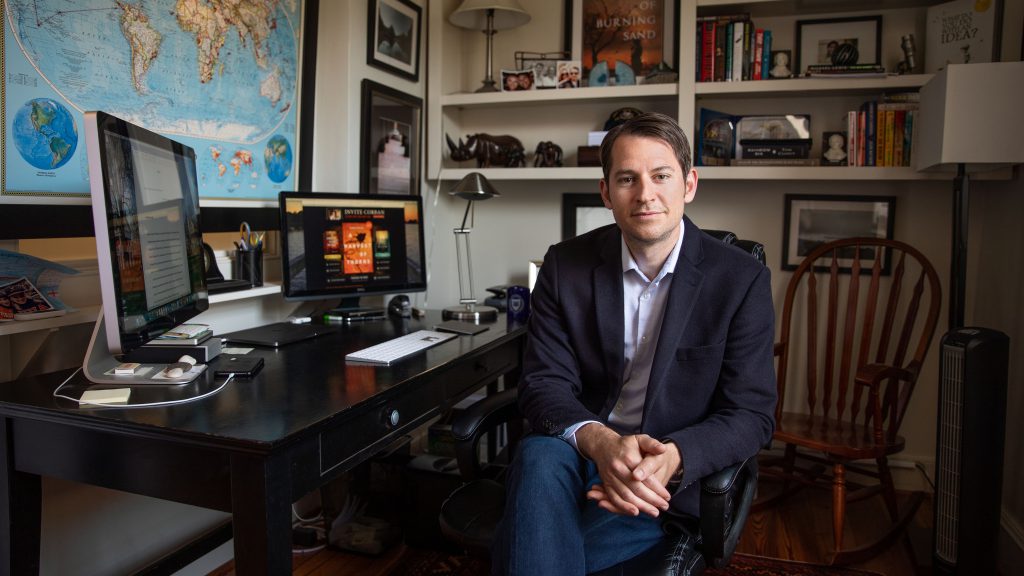 Novelist John Hart describes his job as "making a living off pure imagination." But even this best-selling author of literary thrillers couldn't have imagined that the simple act of typing at his dining room table would make him a criminal in his hometown of Charlottesville, Virginia.
This past summer, Charlottesville tax collectors sent John and fellow author Corban Addison letters demanding thousands of dollars in overdue business license taxes, which they had unknowingly been accruing for years.
Watch The First Amendment Protects Freelancers, Too video.
But John and Corban aren't businesses. They don't have a storefront that requires city infrastructure—the costs of which business license taxes are intended to defray—and their readers span the globe. What's more, if they wrote magazine or newspaper articles instead of novels, they would be automatically exempt from any business license taxes.
Charlottesville's new campaign to tax the city's creative community is a transparent attempt to fill its coffers at the expense of honest, hardworking residents. The city's selective targeting of writers is made possible in part because Charlottesville's business license tax language is so vague that it gives local government officials the power to tax—or not tax—virtually whomever they wish.
This unequal treatment isn't just unfair—it's unconstitutional. The U.S. Supreme Court has made it clear that discriminating between different kinds of speakers violates speakers' First Amendment rights. The Court has also long held that, under the 14th Amendment's due process guarantee, laws must be "sufficiently explicit" so they cannot be arbitrarily enforced and so citizens can understand exactly what conduct is punishable. Charlottesville's business tax license fails both tests.
IJ has long litigated cases affirming that individuals like John and Corban do not need the government's permission to communicate with others—regardless of whether they earn a living through that speech. This case builds on that work by ensuring that cities like Charlottesville can't discriminate between creative entrepreneurs—like those who write novels—and the traditional press.
Charlottesville prides itself on being home to a vibrant community of writers, artists, and other freelance creatives. John and Corban have teamed up with IJ to ensure it remains that way and to keep the city from treating them and other creative entrepreneurs like ATMs.
Renée Flaherty is an IJ attorney.
Subscribe to get Liberty & Law magazine direct to your mailbox!
Sign up to receive IJ's bimonthly magazine, Liberty & Law, along with breaking news updates about the Institute for Justice's fight to protect the rights of all Americans.