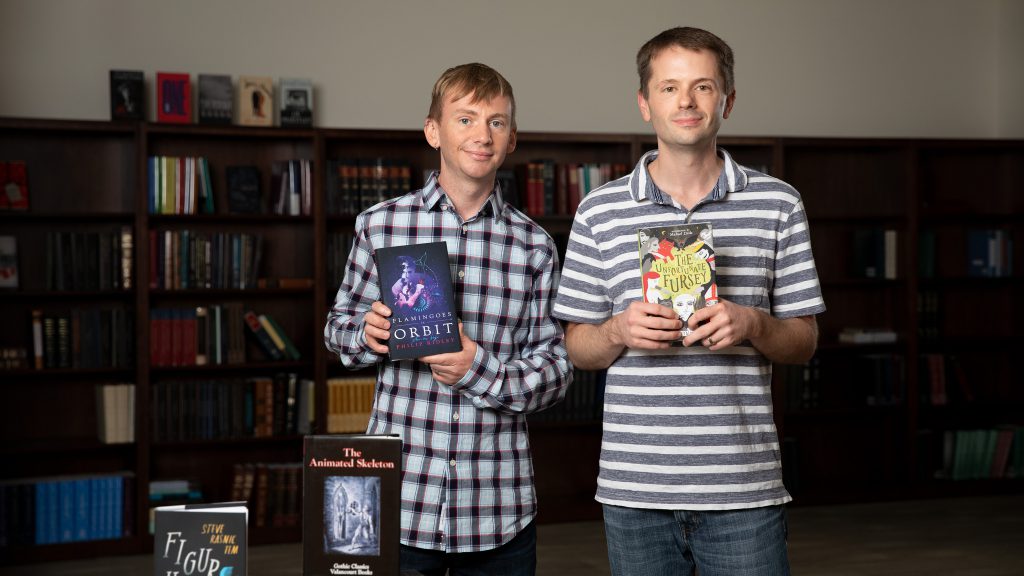 WASHINGTON—Today, the United States Court of Appeals for the D.C. Circuit struck down a longstanding federal program that threatened publishers with crushing fines for the offense of publishing books without providing free copies to the government. Today's opinion unanimously holds that the "mandatory deposit" requirement violates the Takings Clause of the Constitution.
"Today's ruling affirms the basic principle that the government can't take your stuff just because you're doing something useful like publishing books," explained Institute for Justice (IJ) Senior Attorney Robert McNamara. "But the truly surprising thing is that, for decades, the federal government has pretended it can do exactly that, imposing huge burdens on book publishers. And, until today, the government had gotten away with it."
At issue is a little-known federal requirement which requires anyone who publishes a book containing copyrightable material (which is any new material at all) to provide copies to the government, free of charge. While the program has largely flown under the radar, it is big business. In fiscal 2021 alone, the government confiscated over $44 million worth of material without paying the publishers a dime.
The law behind the program is a relic from a bygone age. In the original American copyright system, anyone who wanted a copyright was required to trade for it, giving a copy of their work to the federal government in exchange for copyright. In the 20th century, however, Congress changed how copyright works—instead of being offered in exchange for value, copyright now attaches automatically to any new work created in the United States.
But Congress left the deposit requirement for copyrighted work in place—a kind of zombie law, one long divorced from its original purpose but one that kept going anyway. And the federal government has gleefully enforced its requirements, insisting that anyone who publishes a new work in the country owes something to the government for the privilege of doing so.
In short, wrote Chief Judge Sri Srinivasan, the changes to the law turned the deposit requirement into "a burden untethered to any benefit."
The case began when an official from the Copyright Office sent a letter to James Jenkins, who alongside his husband runs the small Richmond-based publishing company Valancourt Books. Valancourt, the letter said, was subject to ruinous fines because it had, for years, illegally published books without providing free copies to the government. Jenkins had only two options to remedy his lawless publishing: Either immediately provide the government with copies of more than 300 Valancourt books or pay tens of thousands of dollars in fines and penalties.
Instead of paying up, Valancourt sued. And today, Valancourt won.
"As soon as I got the demand letter from the government threatening me with almost a hundred thousand dollars in fines, I felt right away it was unconstitutional," said Jenkins. "It's been a long road to justice, but after five years the Court of Appeals has ruled resoundingly in our favor, and we couldn't be happier."
"The mandatory-deposit system told Americans that the only way to exercise their fundamental right to free speech was to give up their fundamental right to their private property," said IJ Attorney Jeffrey Redfern. "Today's victory reaffirms that we get to keep both at the same time."