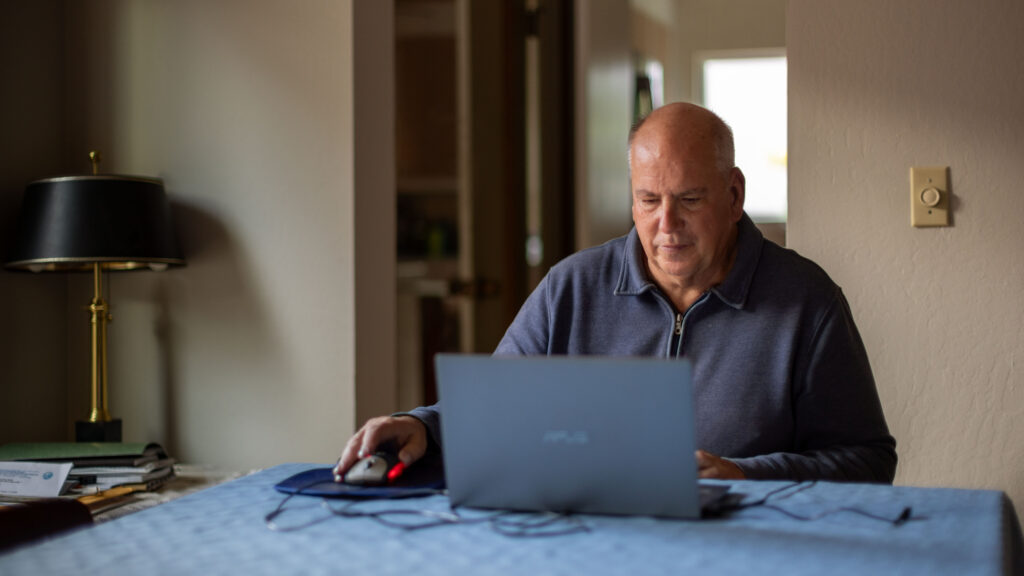 Today, Jay Fink, a pioneer in fighting email spam, partnered with the Institute for Justice (IJ) to file a federal lawsuit challenging California's overreaching and unconstitutional private investigator licensing requirements. Jay's business was recently shut down by California regulators who argued he must endure 6,000 hours of irrelevant training and obtain a private-investigator license in order to legally help customers identify and index the junk email they receive.
"Instead of being celebrated as an innovator, Jay is being punished by regulators who are ignoring the Constitution," said Andrew Ward, an attorney at the Institute for Justice. "We're not talking about armed private security. Jay reads and writes at his desk. That's exactly what the First Amendment protects—collecting and sharing information."
Jay's story began more than a decade ago, when he got so fed up with sifting through unwanted spam that he decided to do something about it. California prohibits sending certain kinds of spam, but to fight it, consumers have to do a lot of work to identify, index and prepare the messages they want to challenge. That's where Jay's company comes in; he and his team help consumers fight back. They read their clients' junk mail, flag the messages that might violate California law, and compile them into lists. With Jay's work complete, consumers can more easily challenge spammers in court. And indeed, many have—as a result of Jay's work, hundreds of consumers have challenged spammers and recovered damages.
But Jay's success came to a crashing halt this summer when an analyst from California's Bureau of Security and Investigative Services determined that he was acting as an unlicensed private investigator. The analyst said that, because Jay's work is related to an eventual lawsuit, it must be conducted by a licensed investigator. To get a license, Jay would need to spend 6,000 hours apprenticing in a field like law enforcement, investigative journalism, or arson investigation. None of this experience has anything to do with identifying spam. And only then, after paying a fee and passing an exam, could he get back into business.
"California is trying to regulate me like I'm a trench coat-wearing PI from a film noir carrying a gun and a badge on a stakeout. That couldn't be further from the truth," said Jay. "I'm hired by people to help them keep their lives a little more private and a little less annoying."
"It doesn't take 6,000 hours of training to learn how to identify spam messages and put them into a PDF," said IJ Litigation Fellow Dylan Moore. "Anyone who has an internet connection and email address probably already knows how to do this, and the state isn't cracking down on them. Jay just takes the hassle and frustration out of the process. Just like reporters or authors who compile information for a living, Jay is protected by the First Amendment."
The lawsuit is part of a broader initiative by IJ to defend occupational speech against burdensome and unconstitutional regulations. IJ has a long history of protecting the rights of individuals and organizations to share information, whether it's tour guides in historic cities, veterinarians giving online advice, or entrepreneurs like Jay Fink.