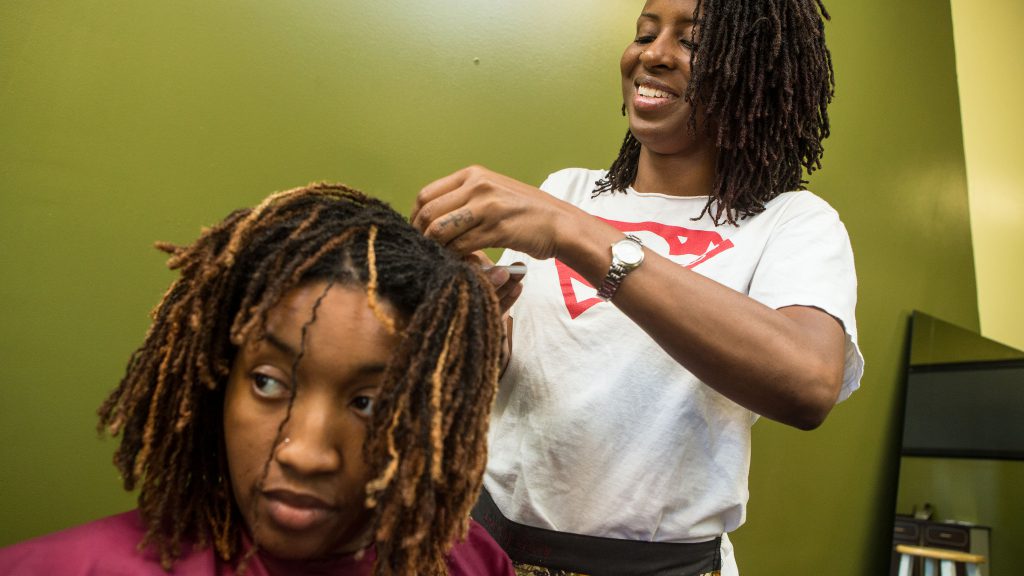 Washington, D.C.—The U.S. Supreme Court today effectively brought to an end a four-year challenge to Missouri's licensing of African-style hair braiders. The braiders, working with the Institute for Justice (IJ), challenged the state's requirement that they spend thousands of dollars on 1,500 hours of cosmetology training even though the training did not cover braiding. Earlier this year, the Missouri General Assembly exempted braiders from the cosmetology license and established a new specialty braiding license requiring that braiders pay a fee of $20, watch a four- to six-hour instructional video and submit to board inspections.
"Today's action by the U.S. Supreme Court vacates an appeals court ruling that upheld the state's old, burdensome licensing regulations," said IJ attorney Dan Alban. "The 8th Circuit's opinion conflicted with braiding decisions from lower federal courts, with decisions from other federal circuit courts, and decisions from the U.S. Supreme Court itself. By vacating that unfavorable opinion, the Court clears the way for these issues to be litigated in a future challenge to oppressive occupational licensing regimes."
Because IJ's lawsuit challenged the previous requirement that braiders obtain a cosmetology or barber license in order to braid hair for a living, the new law made the dispute hypothetical, or, in legal terms, moot. After the law took effect in August, both IJ and the state attorney general filed a joint suggestion of mootness and motion for vacatur with the U.S. Supreme Court.
This morning, the U.S. Supreme Court accepted the case and granted the motion (see order in Niang v. Tomblinson here). This invalidates the 8th Circuit's January 2018 opinion and instructs that court to remand the case to the district court where it will be dismissed.
Although the Missouri Board of Cosmetology and Barber Examiners has not yet implemented the braider registration mandated by Missouri law, an August 16, 2018 FAQ on the Board's website states that production of the video for braiders is "underway" and that it is also developing a brochure that summarizes the information in the video. Currently, 25 states do not require a license for braiding. Missouri's new law places it among the 16 states that require a specialty license for braiders, rather than a full cosmetology license.
"We're glad that our four-year fight for braiding freedom is finally drawing to a close," said braider Tameka Stigers, who owns and operates the Locs of Glory braiding salon in St. Louis. "We would like to see the Cosmetology Board finish creating the new registration process for braiders. We have a right to braid hair for a living without any further uncertainty about the legality of our businesses under Missouri law."