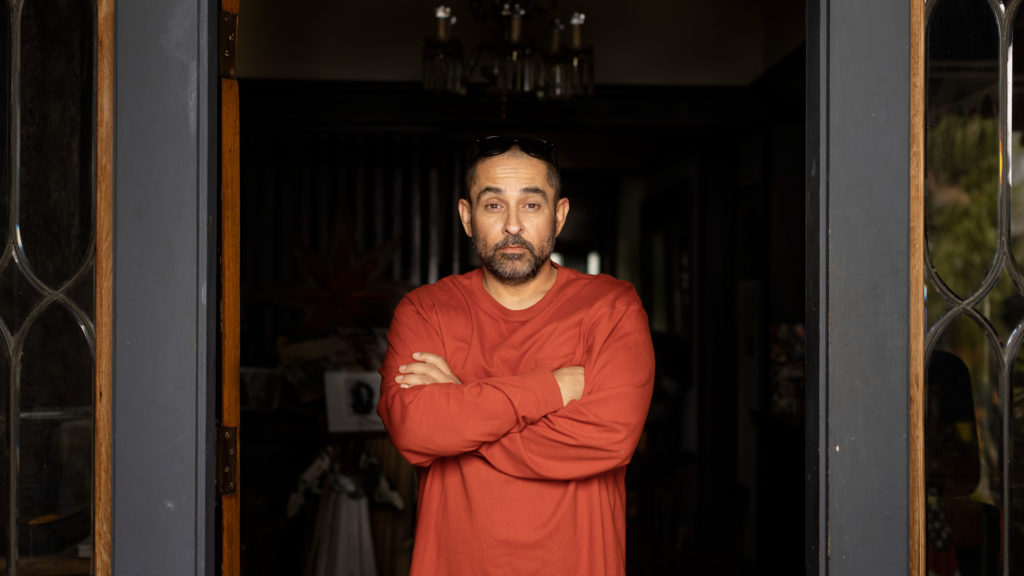 LOS ANGELES—More than four months after the FBI seized the $57,000 in cash that Joseph Ruiz kept in his safe deposit box, the government has finally thrown in the towel and agreed to return his money. Yesterday's filing comes after United States District Judge R. Gary Klausner issued an order on July 23 directing the government to "show cause to the Court in writing as to why the Government continues to seize the contents" of Joseph's box.
Judge Klausner's July 23 order found that, "[t]o date, 106 days after Ruiz asked the FBI for his property back, the Government has neither returned the $57,000 nor provided an adequate justification for the prolonged seizure." Judge Klausner directed that "[i]f the Government fails to return the property in seven days and is unable to articulate an adequate justification for the ongoing seizure," then the "Court will amend this Order to require the Government to return the contents."
Judge Klausner issued his order in a case filed by the Institute for Justice (IJ) on behalf of Joseph and several other box holders at U.S. Private Vaults. The case was filed as a class action and, ultimately, seeks to secure relief on behalf of a broader class of box holders.
"It's amazing the FBI needs to be told this, but the government cannot go around seizing property without a good reason," said IJ Senior Attorney Rob Johnson. "The FBI grabbed over $85 million from U.S. Private Vaults customers, including Joseph, and it has never provided a good explanation why. The FBI needs give all that property back."
The warrant authorizing the raid on US Private Vaults specifically stated that it "does not authorize a criminal search or seizure of the contents of the safety deposit boxes." Despite this clear direction, the FBI opened every box in the vault and forced individuals to prove their own innocence to get their property back. For instance, in a filing just last week, the government insisted that it should be allowed to retain Joseph's funds because, while Joseph had said the money was received through settlements, he "provided no documents to support this assertion." The government finally backed down after Joseph submitted copies of the settlement checks.
"I visited US Private Vaults to get into my box on the same day as the raid. I willingly spoke with agents and still don't understand why they didn't give me my money that day," said Joseph Ruiz. "The last five months have been very difficult and I look forward to resuming the medical treatment my savings were meant to pay for. No one should have to go through this."
At this time the Court has not certified a class, and the July 23 order applied only to Joseph Ruiz. In a recent filing, however, the government said that it "expects to make a decision shortly" whether to return property seized from some other U.S. Private Vaults box holders.
The FBI recently contacted IJ attorneys to schedule the return of approximately $100,000 in gold and $63,000 in cash seized from Travis May, the CEO of an LA-based technology business who used his box to store a rainy-day fund. However, two other IJ clients, along with countless other U.S. Private Vaults box holders, are still waiting to hear what the FBI has planned for their property. Jeni Pearsons works at a nonprofit theater, and her husband Michael Storc works as a transportation coordinator in the film industry. Together, they stored $20,000 in silver in their box as a retirement nest egg. The government has made no move to return their property.
"The FBI's 'decision' shouldn't be difficult," said IJ Senior Attorney Robert Frommer. "The FBI promised that it only wanted to reunite people with their property, yet it has held Jeni and Michael's silver hostage for months. But the government can't take your stuff and then force you to prove your innocence just to get it back. Judge Klausner's order makes clear the government needs to stop playing games, return everyone's property, and bring this sordid affair to an end."
The Institute for Justice is a national non-profit law firm dedicated to upholding individual rights. IJ is joined in this case by local counsel Nilay Vora and Jeff Atteberry of the Vora Law Firm P.C.