Cops Seize Combat Vet's Life Savings
Stephen Lara did everything right. But even innocent people aren't safe from civil forfeiture. In February 2021, Stephen was making his usual trip west through Reno to visit his family when he was pulled over by the Nevada Highway Patrol for supposedly following a tractor-trailer too closely. Ninety minutes later, Stephen had been robbed of his life savings—$86,900. The government sat on his life savings for months, ignoring the legal deadlines requiring it to charge Stephen with a crime, begin a civil forfeiture case against his property, or return the money within six months of seizure. They did none of those things. So, IJ sued on Stephen's behalf.
IJ has litigated 9 U.S. Supreme Court cases since 2002, including 7 victories.
IJ has a 75% success rate through litigation and legislation.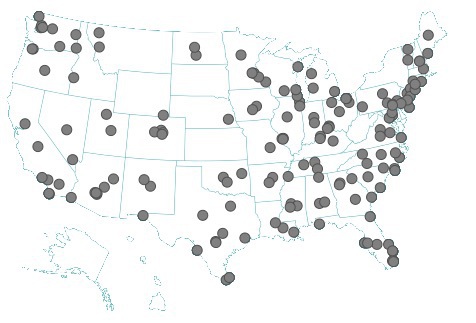 IJ litigates nationwide, with more than 80 active cases in 32 states.