Tempe, AZ Condemnation
Arizona Supreme Court Declines Review Of Tempe Eminent Domain Case: Property Owners Rejoice, Await City of Tempe's Next Move
Donna McGregor and Del Sturman own and operate Desert Composites, a machine shop that manufactures various aerospace parts.  Their shop, a heavy industrial use, operated for years in an industrial park on land located in a Maricopa County "island" abutting the City of Tempe.  In 1999, at the behest of a private developer who owned land in the area, the City of Tempe annexed the county island and began working with that developer to redevelop the area.
The annexation agreement between Tempe and the property owners required the city to spend nearly one million dollars for "the cost of construction of . . . street improvements, water and sewer lines and conduits and drainage improvements."  Current property owners had expected to share in the benefits of new construction – but Tempe instead planned to bestow the benefits on that single private developer who desired to construct an enormous retail shopping center on the land.
Over the next several years, the city created a Redevelopment Area, issued a Request for Proposals, and not surprisingly selected the same developer they worked with to annex the land, adopted a Redevelopment Plan and ultimately filed condemnation actions to force 13 property owners off their land.  The property owners hired private counsel to fight against the blatant abuse of eminent domain and Institute for Justice lawyers gladly worked with those lawyers as part of a joint defense agreement.
The Superior Court ruled in favor of the property owners, relying on the Bailey precedent set by the Institute for Justice two years earlier, writing that "profit, not public improvement, is the motivating force for this redevelopment" project.  The City of Tempe sought expedited review of the case in the Arizona Supreme Court, specifically seeking to have the Bailey precedent overruled.  The Institute for Justice co-authored the appellate briefs to protect McGregor and Sturman from abuse as well as to ensure the continuing validity of the Bailey case.  The Arizona Supreme Court ultimately declined to hear the case on its merits and the developers announced soon thereafter that they would move forward with the project without McGregor's land.
Case Team
Clients
Staff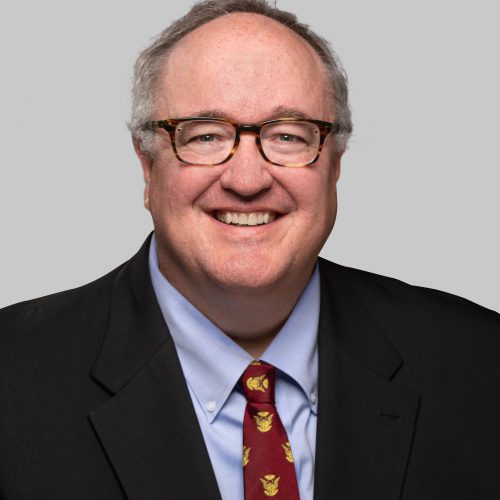 Vice President for Strategic Relations
Media Resources
Get in touch with the media contact and take a look at the image resources for the case.
John E. Kramer
Vice President for Strategic Relations
[email protected]
Related Cases
Eminent Domain | Private Property
Ocean Springs, Mississippi declared properties in parts of the city blighted slums in a secretive process. Now, property owners are suing to protect their homes, businesses, and a church.
Eminent Domain | Private Property
A group of property owners in Sparta, Georgia has teamed up to fight back against a private railroad's attempt to take their land.
Economic Liberty | Eminent Domain | Private Property
The Brinkmann family owns hardware stores in Long Island and purchased property with the hope of opening a new store. The town now wants to take the land through eminent domain, simply because they don't…