Kimberly Dunckel and her family founded Fairytale Farm Animal Sanctuary to give neglected and special-needs farm animals a "happily ever after." Their 3.3-acre property provides a place where the public could learn from and engage with those animals. But since the city of Winston-Salem decided to tell Kimberly who she can and cannot have on her property, life has been anything but a fairy tale.
Before she and her husband Art purchased the property for their home in 2017, Kimberly contacted the city to make sure that the land could also be used as a place for the community. The city gave her several procedural steps to follow, along with the assurance that, if she completed them, there would be no problem using the property as she wanted. But in January 2023, the city changed its mind.
The city first told Kimberly that she could not operate an animal sanctuary on the property at all. Then, faced with mounting public pressure from news media and a petition with several thousand signatures, the city backed down slightly to say that she could have the animals but she could not have groups of volunteers or hold events of any type related to the sanctuary on the property—not even small educational classes for Girl Scouts and homeschoolers. But events and volunteers are the heart and soul of Fairytale Farm—and a key piece of how the Dunckels envisioned using their property. Meanwhile, the city allows other organizations and businesses in the same zoning district to have multiple guests and customers.
This is not just unfair to Kimberly and the sanctuary; it is unconstitutional. The North Carolina Constitution protects the right of citizens to use their property as they see fit, free from arbitrary government control or regulation. The government regulations are particularly arbitrary in this situation, because the sanctuary is providing much needed care to animals that not even the government is willing to care for—in fact, the county's animal control agency has referred several animals to the sanctuary.
That is why Kimberly and her family have joined forces with the Institute for Justice to fight for their right to use their property freely and without government interference. They have filed a lawsuit asking the court to find that the city's restrictions on their events and volunteers violate the North Carolina Constitution.
Case Team
Clients
Attorneys
Staff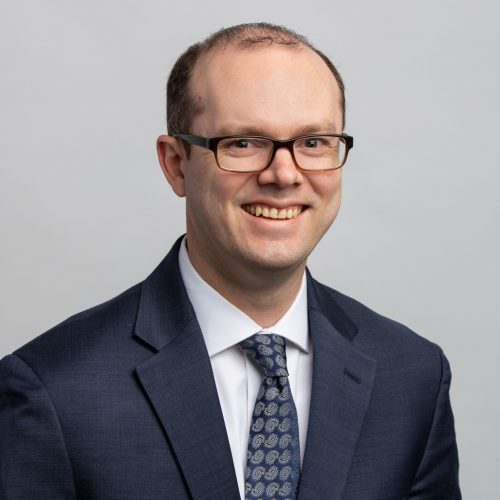 Director of Media Relations
Paralegal and Office Manager (TX and AZ Office)
Media Resources
Get in touch with the media contact and take a look at the image resources for the case.
Andrew Wimer
Director of Media Relations
[email protected]
Kimberly Wants to Give Back—and the Sanctuary Provides the Perfect Opportunity
In 2017, as she looked to retire from her full-time career, Kimberly and her husband began searching for a property that would serve two purposes: (1) provide a home for them and their two sons and (2) be a place that they could use to welcome and serve the community, including as an animal sanctuary. They soon found the perfect place, a 3.5-acre lot in a rural, residential neighborhood within the city of Winston-Salem. Ever cautious, they reached out to the city before purchasing the land to make sure that they could use it for the community the way that they envisioned. The city said there would be no problem as long as the Dunckels followed a few procedural steps, which they happily did.
The property was abandoned and in extreme disrepair, so the Dunckels invested thousands of dollars to get it in shape. As they did so, their vision for the property became even clearer—they decided to create not just a community gathering place, but also an animal sanctuary to care for unwanted and injured animals. In 2021, they opened "Fairytale Farm Animal Sanctuary."
The sanctuary currently has 70 animals spread across more than three acres. Most of the animals are small like rabbits, gerbils, a turkey, and ducks, but there are also two miniature donkeys, 16 goats, and one sheep (all spayed and neutered). Many of the animals come from bad situations and are disabled or injured and have nowhere else to go. The sanctuary is a 501(c)(3) nonprofit, and the Dunckels make no money off the sanctuary; instead, they work and spend their own personal funds to keep the sanctuary going.
The sanctuary quickly became an important part of the community, with many residents volunteering and even County Animal Control repeatedly referring animals to the sanctuary. The Dunckels have loved involving the community and have watched as volunteers and visitors benefit from working with the animals, and as the animals benefit themselves. The sanctuary goes to extra lengths to be inclusive and accommodating to visitors with different abilities and identities. Kimberly has observed that children with special needs find courage in seeing animals with physical difficulties living full lives.
Their neighbors love the sanctuary and have been quick to jump in and volunteer as well. They even hosted regular educational classes for small groups of school children, homeschoolers, and Girl Scouts. The sanctuary fits right into its residential neighborhood and causes no traffic or noise issues.
The City Restricts the Dunckels From Having Visitors
But in early 2023, the city told Kimberly the sanctuary could not continue to serve the community. On January 20, the city ordered the Dunckels to shut down the sanctuary completely and only keep their animals as personal pets, not as part of a nonprofit. A couple of weeks later, feeling pressure from media attention and a petition with more than 3,200 signatures, the city clarified on February 2 that the Dunckels could keep their sanctuary on the property, as long as they apply to get a permit to operate as an in-home occupation and did not have any on-site events, including small educational and fundraising events. As a result, the Dunckels have had to completely stop educational programming.
The city also ordered the sanctuary to restrict the number of volunteers that come over at one time. Fairytale Farm can have a couple of volunteers or one family (regardless of the size of the family), but the city stated that five volunteers coming in five cars at once would be too much, even though the Dunckels have a large parking lot in front of their home that can easily support 10 cars. These arbitrary and ambiguous regulations have left Kimberly and her family scared they will be in violation if they have even family or friends over and has made it increasingly difficult to provide the animals the high level of care they are committed to offering.
There is no ordinance or regulation that is the basis for these limitations. While the city claims the sanctuary qualifies as a home business under its zoning code (a debatable classification in itself), nothing in the zoning code bans home businesses from having events or restricts the number of volunteers that can come over. Instead, the city's orders appear to be an ad hoc policy—a policy that is shown to be especially arbitrary, given that churches, golf courses, schools, home day cares, and recreation centers are all allowed to operate within the same zoning district, without restrictions on their visitors or events.
The North Carolina Constitution Protects Kimberly's Right to Use Her Property
Winston-Salem's ban on events and restrictions on volunteers at the sanctuary are both unconstitutional. The North Carolina Constitution protects the rights of property owners to use their property, free from arbitrary government interference. It also protects the rights of individuals to pursue their chosen occupation, including nonprofit enterprises like the sanctuary, free from arbitrary interference. And the restrictions here are clearly made up on the fly.
The Dunckels own their land and should be able to use it as they choose for the purposes they choose, as long as they are not bothering their neighbors. The city is not allowing them to do so. And again, their neighbors have been supportive and no complaints have been lodged against the sanctuary by them. There is little difference between the Dunckels having their kids' friends over to pet the animals during a social visit, versus having some homeschoolers do the same. This violates the substantive due process protections ensured by Article I, §§ 1 and 19 of the state's constitution.
North Carolina's Equal Protection[1] clause also protects Kimberly and the Sanctuary from being treated differently than those around them unless there is a constitutionally legitimate reason to do so. And under the North Carolina Constitution, there is no constitutionally legitimate reason to ban events and severely restrict volunteers while other businesses and entities are allowed to operate with regular customers and guests.
While the Dunckel's lawsuit is in state court, North Carolina is far from the only place in the U.S. where zoning is used to prevent people from safely using their property to enrich their community, support themselves, or build a house that fits their needs. Too often zoning codes strip people of their property rights making their ownership little more than a name on a deed.
The Litigation Team
Institute for Justice Senior Attorney Erica Smith Ewing and Bingham Fellow Anna Goodman represent Kimberly Dunckel and the Sanctuary. They are assisted by Emily Watson as local counsel.
The Institute for Justice
The Institute for Justice is a non-profit, public interest law firm that protects property rights across the country. In Texas, IJ is defending a home daycare targeted by a city zoning board. In Seattle, IJ is helping a family who wants to expand their home but cannot afford fees intended to make housing affordable. And in California, IJ is defending homeowners who face ruinous fines for things they didn't do.
---
[1] N.C. Const. art I, § 19.