Brandy Davis' livelihood was stripped away from her in January 2022. A professional, licensed eyelash-extension specialist in Texas, Brandy had a thriving business in the Lone Star State. But when she moved to Oklahoma, her state license, private certificate and expertise meant nothing to the Oklahoma State Board of Cosmetology and Barbering, which forbids her from practicing eyelash extensions without a cosmetology or esthetician license.
The requirements for a cosmetology or esthetician license do not ensure that a licensee knows how to safely practice eyelash extensions like Brandy does. Brandy has spent hundreds of hours training to provide safe and skilled eyelash-extension services. And she has spent thousands of hours providing those services to customers. In fact, Brandy may have more training and experience in eyelash extensions than anyone else in Oklahoma.
Requiring Brandy to jump through Oklahoma's licensing hoops to do what she was trained to do makes no sense. It is also unconstitutional. Oklahomans have a right to earn an honest living and enjoy the gains of their industry. Oklahoma's Board of Cosmetology is violating that right by preventing Brandy from working unless she obtains a license that requires no training in eyelash extensions.
That is why Brandy teamed up with the Institute for Justice (IJ) to file a lawsuit to enforce her constitutional right to earn a living in her trade.
Case Team
Clients
Attorneys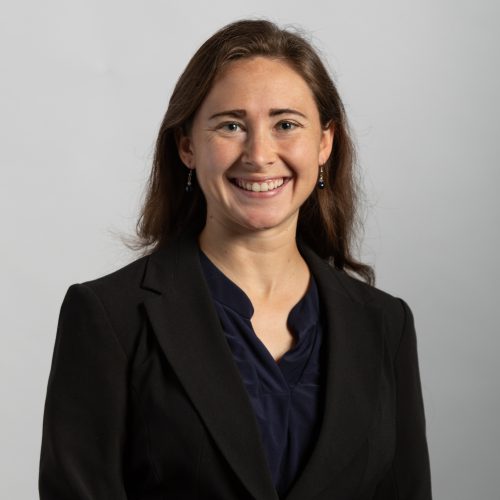 Staff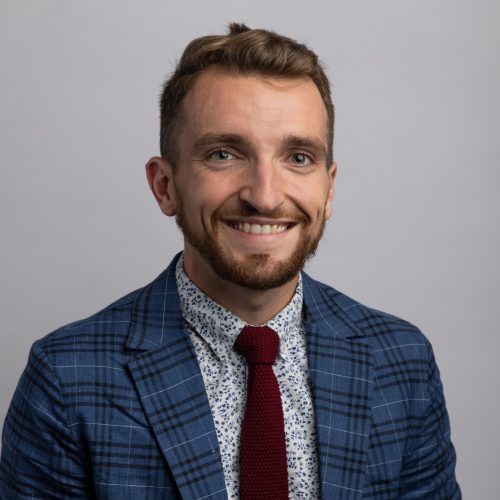 Communications Project Manager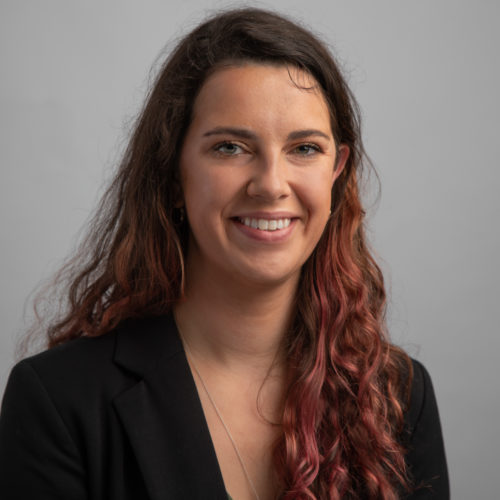 Paralegal and Office Manager (WA Office)
Media Resources
Get in touch with the media contact and take a look at the image resources for the case.
Dan King
Communications Project Manager
[email protected]
Eyelash extensions and Brandy's training and experience 
In January 2020, Brandy Davis started a new chapter in her life as an eyelash-extension specialist. After completing 320 hours of eyelash-extension training and passing two exams required by the licensing agency in Texas, Brandy became a licensed eyelash-extension practitioner. She also received a private certificate from NovaLash, the company whose eyelash extension products she uses. Brandy then opened her own business and within two months had a full book of clients.
Eyelash extensions began to grow in popularity in the United States in the 2000s. The practice originated in Korea and Japan in the 1980s and spread to the United States. It involves meticulously attaching synthetic or silk fibers to individual eyelashes using a semipermanent glue. It creates a look of longer and fuller eyelashes that lasts for a few weeks.
Eyelash extensions developed as an alternative to so-called strip lashes: rows of fibers that can be attached all at once to a person's eyelid using temporary glue. Whereas strip lashes last only a day, eyelash extensions last much longer.
But eyelash extensions also involve health and safety risks that come with adhering fibers to natural eyelashes with semipermanent glue. As a result, some states sensibly have developed requirements specific to the practice of eyelash extensions. Indiana, for example, requires 45 hours of eyelash-extension training to provide the service professionally. 1 Similarly, Connecticut, Kentucky, Minnesota, Rhode Island, and Texas provide eyelash-extension licenses or certificates. 2 The license Brandy received in Texas required 320 hours of eyelash-extension training. 3
Brandy just wants to do eyelash extensions, no other cosmetology practices. But when she moved to Oklahoma, the state's Board of Cosmetology and Barbering prevented her from earning a living doing exactly what she was trained to do.
Oklahoma's licensing demands
Oklahoma does not offer eyelash-extension licenses like Texas does. Instead, the Board has demanded that Brandy obtain an Oklahoma cosmetology or esthetician license to provide eyelash-extension services. But obtaining a cosmetology or esthetician license does not require any training or testing in eyelash extensions.
So the rules are nonsensical, especially as they apply to Brandy. She has more training and experience in providing safe and high-quality eyelash-extension services than anyone holding a cosmetology or esthetician license is required to obtain. And yet, cosmetology and esthetician licensees can provide eyelash-extension services while Brandy is forbidden from practicing her craft.
In addition to being nonsensical, the Board's requirements are extremely burdensome. An esthetician license requires 600 hours of coursework or 1,200 hours in apprenticeship training. 4 A cosmetology license requires 1,500 hours of coursework or 3,000 hours in apprenticeship training. 5 The coursework costs thousands of dollars. And every hour spent in courses or apprenticeship training is time not spent earning a living.
These requirements have hit Brandy hard. She has spent thousands of dollars and hundreds of hours in esthetician coursework and a cosmetology apprenticeship, when none of that training must cover eyelash extensions—the one service she wants to provide and the area of her expertise.
The argument
The Oklahoma Constitution promises Brandy and all other Oklahomans the right to earn an honest living free from government interference. Specifically, the government may not restrict a person's honest trade unless the restriction has a real and substantial relationship to a legitimate public need. The Oklahoma Constitution similarly recognizes that Oklahomans have an inherent right to the "enjoyment of the gains of their own industry," reinforcing the right to earn an honest living free from senseless government restrictions.
Brandy's case will show that applying Oklahoma's licensing requirements to her violates the state constitutional guarantees of due process, equal protection, and the enjoyment of the gains of one's own industry. That's because the state is requiring Brandy to complete onerous licensing requirements that have nothing to do with her craft or the health and safety training she has already received. The cosmetology and esthetician licenses that would permit her to practice her craft do not ensure that a person is qualified to provide safe and skillful eyelash-extension services. It also makes no sense to treat Brandy and other eyelash-extension practitioners the same as people who provide very different services.
IJ filed the petition in this case on September 7, 2022 in the District Court of Oklahoma County.
The litigation team
Institute for Justice Attorneys Marie Miller and Renée Flaherty represent Brandy. They are assisted by Tulsa Attorney Adam Doverspike of GableGotwals.
The Institute for Justice
Founded in 1991, the Institute for Justice is the national law firm for liberty. IJ is dedicated to protecting economic liberty—the right to earn a living in the occupation of one's choice without unnecessary government interference. IJ's efforts include direct lawsuits against government officials and agencies, appellate friend-of-the-court briefs in support of individuals who have suffered at the hands of government officials, and outreach to members of the public who want to know more about the difficulties of suing governments and their employees for violations of individual rights.
For more information on this case, contact Dan King, Communications Project Manager, at [email protected] or call (518) 791-4922.