Danny Barbee and his wife Diana together run ProCraft Masonry, LLC, a small masonry company in Tulsa, Oklahoma. Danny is a fourth-generation bricklayer and Diana has worked at ProCraft since its founding in 2010. Their business is at risk, though, because the Department of Homeland Security is fining ProCraft $31,000 over some alleged paperwork errors.
The government uses the threat of these fines and what it promises will be a costly and drawn-out enforcement process to pressure companies like ProCraft to settle the charges without any hearing. If the company insists on a hearing, the government says they're not entitled to go to a federal court or have a jury decide the facts of their case.
Instead, an executive branch official employed by an administrative agency decides whether the company violated the law and what the penalty should be. If real courts ever review that decision, they do so with extreme deference to the conclusions reached by the administrative official, and at no point in the process does a jury hear the case.
ProCraft is facing one of the federal government's "administrative courts," which impose fines and fees without any involvement by a real judge or jury. Agencies including the Department of Labor (DOL), Environmental Protection Agency (EPA), and Securities and Exchange Commission (SEC) employ agency "judges" to impose often eye-watering liability on individuals and small businesses.
The use of such agency courts was mostly unheard of before the 1970s but has become commonplace today. Increasingly, though, courts are questioning the constitutionality of these administrative proceedings, and, in Jarkesy v. SEC, the Supreme Court will decide whether these agency courts violate the Seventh Amendment right to a jury trial.
The Constitution entitles ProCraft to have a judge and jury decide whether they broke the law and, if so, what the appropriate penalty should be. That's why ProCraft teamed up with the Institute for Justice to ensure that the government must give people their day in court before it can take their property.
Case Team
Clients
Attorneys
Staff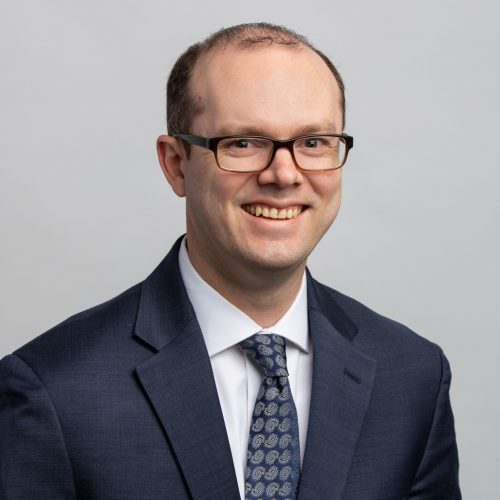 Director of Media Relations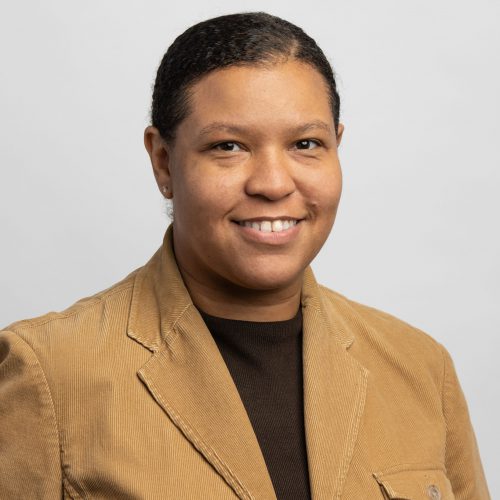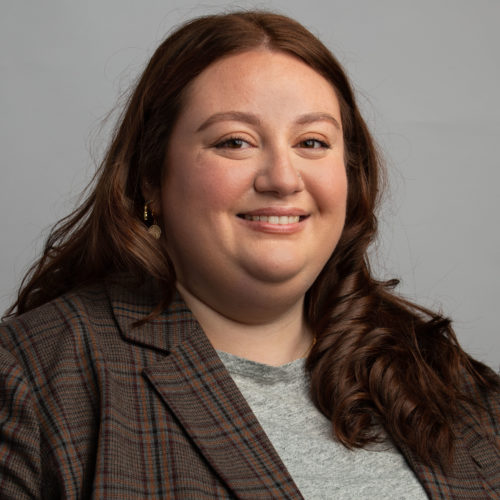 Media Resources
Get in touch with the media contact and take a look at the image resources for the case.
Andrew Wimer
Director of Media Relations
[email protected]
A Small, Family-Owned Masonry Company Faces Massive Fines for Paperwork Errors
Danny Barbee is a fourth-generation bricklayer from Tulsa, Oklahoma. His work is well-regarded within the local industry, and the projects he's led have received awards for superior craftsmanship.
In 2010, Danny started his own company, ProCraft Masonry, LLC, after working nearly his entire life in stonemasonry. The company works primarily on smaller projects (those involving fewer than 1 million bricks) around the Tulsa area. Danny runs ProCraft with his wife, Diana, who handles the front office as ProCraft's Administrative Director. Together, they oversee about 11 employees most of the time.
ProCraft's problems began in 2020, when an investigator from the Department of Homeland Security (DHS) showed up at their office asking to look at their employees' I-9 forms. Diana sent over the forms, which she had ready at hand in the business office. More than two years passed without a word, until an auditor from DHS reached out for more records in 2022.
In May 2023, more than three years after the investigation began, DHS served ProCraft with a "Notice of Intent to Fine," alleging that 14 employees over the years had technical violations on the I-9s. Eleven of those violations were just that the employees signed their form more than three days after beginning work for ProCraft; two were for employees using the wrong type of government ID (Canadian driver's licenses are OK, but Mexican passports and Consular IDs generally are not); and one was for Diana signing her own I-9. For each violation, DHS proposed a $2,237.55 fine, bringing the total bill to $31,325.70—an amount that a company of ProCraft's size simply can't afford to pay.
Almost immediately, ProCraft requested a hearing to challenge the fines. DHS responded by urging the company to settle their fines for a 10% discount. The agency warned that ProCraft's failure to settle would mean that DHS would file a complaint with the Department of Justice's (DOJ) Office of the Chief Administrative Hearing Officer, and that ProCraft would face "a full discovery request," which would be time-consuming and costly for the company. The process also wouldn't include a jury; instead, someone who works for DOJ—the federal agency charged with prosecuting and enforcing the law—would decide the entire case.
Rather than accept constitutionally deficient agency proceedings, ProCraft teamed up with the Institute for Justice to file a lawsuit demanding that the agencies provide the procedural protections that the Constitution requires when people face fines over I-9 errors.
ProCraft's Legal Claims
Article III of the U.S. Constitution creates the federal judiciary—an independent branch of the federal government—and gives it authority over "all cases" arising under federal law. The Seventh Amendment, meanwhile, provides that the "right of trial by jury shall be preserved." Together, these provisions guarantee the right to a real judge and jury when the government tries to take someone's life, liberty, or property.
Trial before an agency "judge," who gets to impose liability while working for the government's executive branch, cannot guarantee the same independence and protections as a trial before a judge and jury.
ProCraft's lawsuit challenges the agencies' ability to impose a $31,000 fine through a "trial" that doesn't include an Article III judge or the jury required by the Seventh Amendment. DHS and DOJ are both executive agencies that exercise investigative and prosecutorial power on behalf of the President. It is inappropriate for the executive branch to serve as investigator, prosecutor, judge, and jury in a case involving monetary fines. In fact, setting aside settlements between DHS and employers, since January 2022, DOJ has adjudicated 11 cases where DHS charged employers with Form I-9 violations. DOJ has ruled at least partly in DHS's favor in each case, ordering employers to pay over $2.4 million in fines.
Importantly, these claims don't implicate the work performed by a vast majority of federal agency judges, including DOJ's. Most agency judges adjudicate cases involving public rights created and offered by the government, which are different from private rights (which belong to the individual and exist independently of government). The quintessential examples of public rights cases are immigration cases and social security benefits cases.
ProCraft does not allege that Article III or the Seventh Amendment prevents agency judges from considering public rights cases, which the executive branch has always been able to adjudicate without a judge or jury. This is because, unlike an individual's private rights, the government never had to create or offer public rights at all. Since ProCraft's case is just about agency judges imposing monetary fines (private rights to property), it doesn't implicate the agency judges who adjudicate the millions of immigration or social security cases (access to benefits created and offered by the government).
In addition, ProCraft's case points out that the use of agency judges also violates structural constitutional provisions in Article II that apply to the executive branch. Agency judges do not enjoy all the guarantees of independence that normal Article III judges do, but they do enjoy some limited protections against removal under the civil service laws. Those limited tenure protections run afoul of Supreme Court cases holding that the President should have extensive authority to remove executive branch officials. The limited independence enjoyed by these agency judges is inappropriate for an executive branch official, and that, ultimately, confirms that these functions should be assigned to the judicial branch—which, after all, is the system designed in the Constitution.
At the end of the day, ProCraft's claim is simple: If the government wants to take a business's property, that claim must be tried in a real court with an Article III judge and a Seventh Amendment jury. The Constitution requires nothing less.
A Larger Problem
The use of agency administrative law judges (ALJs) to impose monetary sanctions is not limited to DHS's enforcement of I-9 errors. DOL, for instance, employs 41 ALJs, who can impose fines under a broad variety of regulations. And other agencies who enforce their regulations before their own ALJs include the EPA, SEC, the National Labor Relations Board, Consumer Financial Protection Bureau, and Federal Trade Commission.
Unfortunately, the ALJs who work for executive agencies tend to rule in the agencies' favor much more frequently than when the agencies have to make their case to a real judge and jury. One 2015 article contrasted the SEC's success rate of 90% before its own ALJs with the agency's win-rate of 69% in federal court. The same article quoted a former SEC ALJ who stated that she "came under fire" for ruling too often for defendants and ultimately retired as a result. Meanwhile, a 1992 survey found that 61% of ALJs across all agencies reported that agency interference was a problem, with 26% reporting that it was a frequent problem.
The current system of trial-by-ALJ is incompatible with the independent judiciary that the Constitution guarantees. IJ's lawsuit, if successful, will create precedent that could be used in a broad spectrum of cases dealing with government agencies that use ALJs.
A Fast-Developing Area
The Institute for Justice first launched its effort to combat agency judges in 2021, when it filed a lawsuit on behalf of Sun Valley Orchards—a family farm in New Jersey that was fined over $550,000 by DOL's in-house agency judges.
In May 2022, while IJ was litigating the Sun Valley case, the 5th U.S. Circuit Court of Appeals weighed in on this issue with a decision in Jarkesy v. SEC. The Fifth Circuit held in Jarkesy that the SEC violated the Seventh Amendment when it imposed significant monetary penalties in proceedings before an in-house ALJ. The Jarkesy decision was recognized as a landmark decision as soon as it was issued.
The Supreme Court will hear the government's appeal of Jarkesy in fall 2023. Meanwhile, Sun Valley's challenge is on appeal in the 3rd U.S. Circuit Court of Appeals, with oral argument also likely to happen toward the end of 2023.
Additionally, IJ recently filed another case against DOL—this one on behalf of C.S. Lawn & Landscape, in the U.S. District Court for the District of Columbia. Any decision will be appealed to the U.S. Court of Appeals for the D.C. Circuit—the federal appellate court with jurisdiction over all U.S. federal agencies. Together with the case filed on behalf of ProCraft, these cases could determine the constitutionality of agencies imposing financial penalties on people and businesses without a real judge or jury.
The Litigation Team
ProCraft is represented by Institute for Justice Attorneys Bob Belden and Jared McClain and Senior Attorney Rob Johnson.
The Institute for Justice
Founded in 1991, the Institute for Justice is a public-interest non-profit law firm litigating in the courts of law and in the court of public opinion to defend free speech, economic liberty, educational choice, and property rights. IJ has filed lawsuits all over the country leading the fight to defend individuals against the power of the administrative state and against excessive fines.