Can a local police offifcer launder her lies and deceit through a state-federal task force to hide behind absolute federal immunity? IJ doesn't think so, but with the help of the federal government, St. Paul Police Officer Heather Weyker is trying.
In 2011, the St. Paul Police Department assigned Officer Weyker to work on a St. Paul-led human trafficking task force. In addition to the St. Paul PD, the joint state-federal task force was also supported by of several federal law enforcement agencies. As part of her appointment to the task force, Weyker was eventually cross-deputized as a Special Deputy U.S. Marshal giving her limited federal authority.
With authority from both the state and federal government at her disposal, Weyker framed three teenaged girls—Hamdi Mohamud, Ifrah Yassin, and Hawo Ahmed—to protect a witness Weyker was using in an unrelated sham investigation. Both Weyker's investigation and her frame-up ultimately collapsed when multiple courts called out Weyker's repeated lies and deception. Before that happened, however, IJ client Hamdi Mohamud spent about 2 years in federal prison.
Seeking accountability for the harm she suffered due to Officer Weyker's lies and misconduct, Hamdi sued Weyker for violating her constitutional rights. In response, Officer Weyker first claimed qualified immunity, but the courts denied her that protection.
Searching for another immunity to shield her, Officer Weyker next argued that her status as a cross-deputized task force officer made her a federal officer protected by federal immunity, which means that she cannot be sued at all. This time the federal appeals court agreed. But the court left open the issue of whether she could be sued as a state officer.
Now, Hamdi has teamed up with IJ and returned to the trial court to explain why Weyker can be sued as a state officer. Although Weyker exercised both state and federal power to frame Hamdi, Weyker now argues that she can be held accountable under neither. Instead, she demands a task force immunity—because she was working on a task force, she can only be treated as a federal officer, and as a federal officer, she cannot be held accountable. That's wrong.
Every constitutional right should have a remedy, and IJ is fighting alongside Hamdi to ensure that she—and the many other victims of abuse at the hands state-federal task force officers—have one in American courts.
Case Team
Clients
Attorneys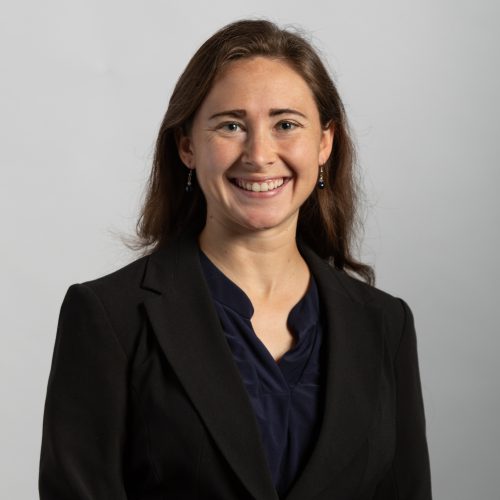 Staff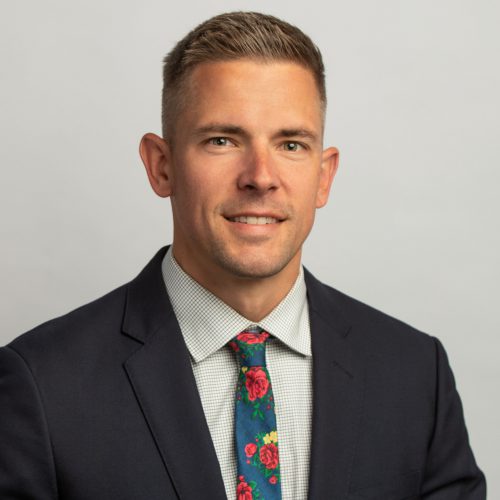 Vice President for Communications
Media Resources
Get in touch with the media contact and take a look at the image resources for the case.
J. Justin Wilson
Vice President for Communications
[email protected]
Case Backgrounder
In June 2011, then 16-year-old Hamdi Mohamud found herself watching a fight between three older girls. She was a bystander and did not participate in any of it. The next thing Hamdi saw was one of the girls—Muna—was coming after her and the other girls with a knife. They called the police to save their lives.
Minneapolis police officer Anthijuan Beeks responded to the call, treating the girls as victims of a state crime Muna committed.
But while the girls called 911, Muna fled to a neighbor's apartment where she called St. Paul police officer Heather Weyker for help. Unbeknownst to the girls, Muna was a witness Weyker was cultivating through her work on a state investigation. With Muna's help, Weyker was manufacturing a bogus criminal case against dozens of people, 30 of whom were charged but none of whom were convicted. For that reason, Weyker was desperate to protect Muna from arrest. So, Weyker sprang into action.
While Beeks was investigating the knife attack, he received a message to call Officer Weyker immediately. When he did, Weyker lied, telling Beeks that she had "information and documentation" that the girls were trying to intimidate Muna because she was a witness in Weyker's case. Weyker did this to ensure that the girls were arrested, while Muna was not. And Weyker's plan worked. Hamdi and her friends were arrested for witness tampering.
Weyker's lies didn't stop there. The next day, she swore out an affidavit repeating them, and causing the girls to be charged with federal crimes for which they were innocent. The punishment for those crimes was life in prison—a price Weyker was willing to make Hamdi and her friends pay if it spared Weyker's witness. Weyker's plan worked again. Although Hamdi never should have been charged with any crime, she spent two years federal prison awaiting trial on Weyker's false charges.
Eventually, the government dropped the charges against Hamdi, and her friends Ifrah and Hawo were acquitted on all charges.
Officer Weyker is denied qualified immunity.
Hoping to hold Weyker accountable for violating her constitutional rights, Hamdi sued the task force officer in federal court. Because Weyker was a St. Paul police officer who had been deputized to serve on a state-federal task force, Hamdi sued her as both a state officer and a federal officer. In response, Weyker argued that qualified immunity shielded her from being brought into court where she might be held liable for her actions. She also argued that because she was working as a federal officer, she couldn't be sued at all, regardless of whether qualified immunity shields her from accountability.
Qualified immunity provides all government workers—including police officers— a default protection against constitutional lawsuits. An officer is immune from liability unless the relevant appellate court has already decided that the conduct undertaken by the officer violates what is referred to as "a clearly established constitutional right." In practice, this means that the victim of constitutional abuse must point to an earlier case involving materially identical facts.
Despite this high bar Hamdi overcame it, and the courts ruled that Weyker's had violated clearly established law because, as a federal appeals court put it, "a reasonable officer would know that deliberately misleading an officer into arresting an innocent individual to protect a sham investigation is unlawful." Qualified immunity could not spare Officer Weyker.
Officer Weyker gets federal immunity.
Even so, Weyker claimed a different immunity—absolute federal immunity. She argued that, as a (partial) federal officer, she could not be sued at all. Unfortunately, the federal appeals court agreed. As to her federal authority, Officer Weyker could not be sued. This federal immunity has created a double standard for police officers. State and local officers can be sued for violating someone's constitutional rights (under a federal civil rights statute commonly referred to as Section 1983), but no comparable statute exists for federal officers. So, if you want to sue a federal officer, you must sue directly under the U.S. Constitution—a course of action that has been greatly limited by the U.S. Supreme Court. Over the past 40 years, the Court has allowed only an extremely narrow set of constitutional violations to be redressed that way.
The court offered, however, that the case was not over. After all, Officer Weyker had both federal and state authority. Accordingly, the court explained that if Officer Weyker was acting under her state authority when she framed Hamdi, Weyker could be held accountable.
Now, Officer Weyker is demanding task force immunity, sparing her any accountability for framing Hamdi.
Now, the case has returned to the trial court where it started, and Hamdi and IJ are arguing that Officer Weyker—a St. Paul officer—was acting under color of state law when she violated the Constitution. She can be sued under Section 1983. But Officer Weyker argues that, although she had both state and federal authority, she can be held accountable under neither. Because she was working on a task force, she must be sued as a federal officer only and, of course, as a federal officer, she has absolute federal immunity.
Hamdi and IJ are fighting back against this task force immunity. Because Weyker used her influence and authority as a St. Paul police officer to frame Hamdi and violate her constitutional rights and because Weyker has already been denied qualified immunity, Hamdi should be granted her day in court and the opportunity to hold Officer Weyker accountable.