CJE Bulletin: Supreme Court decides Carr v. Saul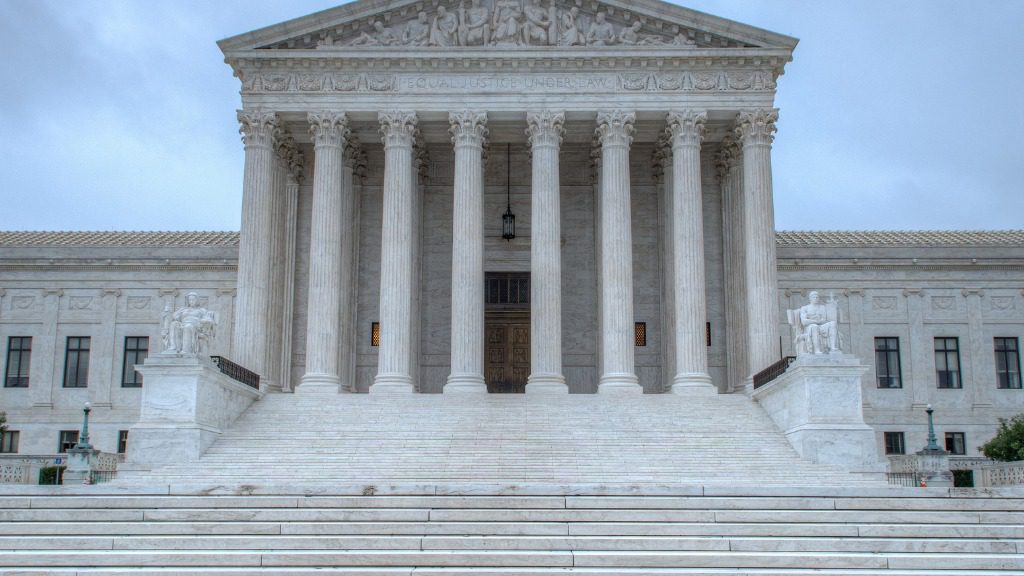 The Supreme Court gets it (mostly) right!
Today, the U.S. Supreme Court decided Carr v. Saul, holding that the individuals in the case did not lose their right to bring a Appointments Clause challenge after not raising the issue before the Social Security Administration's (SSA) Administrative Law Judges (ALJs). We at IJ filed an amicus brief advocating for this exact outcome. The Court did not adopt all of our reasoning in coming to its conclusion, but we are very happy to say it did adopt some of it.
Before diving into the opinion, a little background will be helpful. This case centers on a doctrine known as administrative issue exhaustion. Administrative issue exhaustion requires that individuals raise all issues before the relevant administrative body in order to preserve them for later review in federal court. In other words, the doctrine treats an issue that went unraised in the relevant administrative proceedings as forfeited.
The majority opinion, by Justice Sotomayor, was joined by Chief Justice Roberts and Justices Alito, Kagan, and Kavanaugh in full. Justices Breyer and Thomas each joined parts of the opinion and wrote separate concurring opinions, and Justices Gorsuch and Barrett joined the concurring opinion of Justice Thomas.
The majority opinion focused on two main reasons why requiring issue exhaustion would be inappropriate. First, in Part II.A (joined by all except Justice Breyer) the Court explained that the "desirability of a court imposing a requirement of issue exhaustion depends on the degree to which the analogy to normal adversarial litigation applies in a particular administrative proceeding." The analogy when it comes to SSA proceedings is weak. SSA ALJs are tasked with looking into the issues themselves, there is no government official arguing that the applicants are not entitled to benefits, and the ALJs are empowered to raise issues themselves—that is, issues not raised by the applicants. Nor is there any actual notice to the individuals that they must raise all issues. The Court held that these differences made SSA proceedings non-adversarial and nothing like traditional litigation. Thus, applying issue exhaustion would be inappropriate. And Justices Thomas, Gorsuch, and Barrett would have stopped the analysis right there and handed the government the loss.
But the majority opinion did not. In Part II.B.1 the majority addressed the main thrust of our amicus brief. Mainly that constitutional issues, especially those which the agency is powerless to answer, are not subject to issue exhaustion. We based this argument on both Article III and the Due Process Clause, as explained in a previous post. The majority did not explicitly adopt the reasoning behind our position—and did not discuss those constitutional concerns—but the majority did cast doubt on whether exhaustion should be required for at least some kinds of constitutional claims.
The Court noted that agency adjudicatory proceedings are just ill suited to "address structural constitutional challenges, which usually fall outside the adjudicators' areas of technical expertise," and, with that in mind, stated that "it is sometimes appropriate for courts to entertain constitutional challenges to statutes or other agency-wide policies even when those challenges were not raised in administrative proceedings." The Court pointed out, as we do in our brief, that the Court's own precedent makes clear that as long as the individuals go through the administrative process, not raising a constitutional issue during that process would not stop the individual from raising the issue later in federal court. In other words, the Court acknowledged that constitutional questions, especially those that deal with the structure of the agency, congressional statutes, or agency-wide policies often will not be suited for issue exhaustion, especially absent statutory or regulatory command. The Court even explained that requiring the constitutional issue to be raised before the agency in circumstances such as this would amount to little more than a "vain exercise."
The Court stopped short of our arguments that such a requirement would not just be a "vain exercise" but also a violation of Article III and Due Process. But, notably, the Court also did not reject those arguments. The Court simply did not address them, as it was able to resolve the case on non-constitutional grounds.
Also of note is the Court's flat-out rejection of the government's argument that a 1971 Supreme Court case, Richardson v. Perales, required administrative issue exhaustion for constitutional claims. As explained in a past post this assertion gets Richardson entirely wrong, as the Court actually reached the due process claim and rejected it, rather than holding that issue exhaustion prevented them from even reaching the claim. This was the only case the government pointed to as establishing a categorical requirement to raise constitutional issues during an administrative adjudicatory proceeding. Justice Sotomayor noted the case stood for the opposite position of the government's argument and dismissed it as "irrelevant."
In our amicus, we argued that the Supreme Court had never before required exhaustion for constitutional claims. The United States was unable to offer any counterexample; while the United States pointed to Richardson, that citation was inapposite for all the reasons the Supreme Court identified. And, with the result today, that streak now remains unbroken: The Supreme Court still has never required exhaustion for a constitutional claim. Hopefully, the Court will have occasion to make that rule official in some future case.
And to be clear, while Justices Thomas, Gorsuch, and Barrett did not join this portion of the majority's opinion, they did not object to it in their concurring opinion. They simply argued that all that was necessary to decide the case was the conclusion that the proceedings were nonadversarial and nothing at all like traditional litigation. For them, that was enough to hold that administrative issue exhaustion was inappropriate.
Lastly, Justice Breyer's concurring opinion was short—but consequential. Breyer explained that he would resolve this case as fitting neatly "into the well-established exceptions for constitutional and futile claims." While no other Justice joined the concurring opinion of Justice Breyer, hopefully his belief that there is an exception for constitutional claims (there is) will be picked up by lower federal courts and state courts. And hopefully both flesh out the important reasons behind this exception, like those Article III and Due Process concerns we laid out in our amicus brief.
Adam Shelton is a fellow with IJ's Center for Judicial Engagement
The amicus brief authored by IJ Senior Attorney Rob Johnson, IJ Senior Attorney & Center for Judicial Engagement Director Anthony Sanders, and Center for Judicial Engagement Fellow Adam Shelton, is available here.