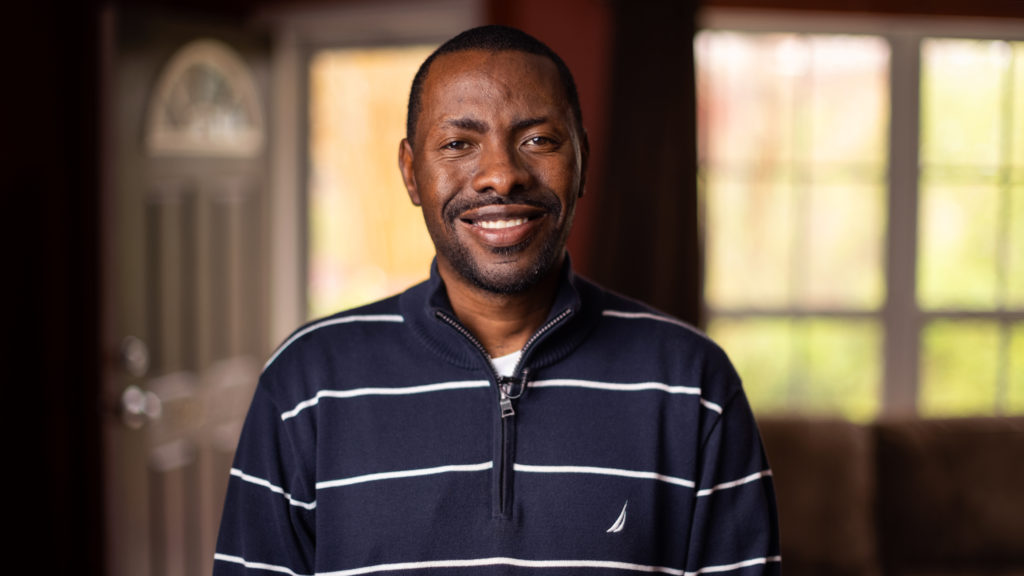 Small-business owner Jerry Johnson was looking to add a third semi-truck to his fleet when he learned that an auction house near Phoenix, Arizona, was auctioning off several versions of his preferred Peterbilt model. Hoping to negotiate a good deal, Jerry gathered his savings, borrowed money from family members, and boarded a plane from North Carolina to Arizona with $39,500 in cash. 
What started as an exciting business trip ended in a gut-wrenching loss when plainclothes detectives—likely acting on a tip from Transportation Security Administration agents about the presence of money in Jerry's luggage—intercepted Jerry at baggage claim and asked whether he was carrying any drugs or large amounts of cash. Jerry told officers about his money and was taken to a back room where officers interrogated him and accused him of money laundering. Jerry tried to explain the purpose of his trip and where the money had come from. The officers weren't interested. 
Instead, Jerry was handed an on-the-spot waiver and told to sign it or be arrested. Without a lawyer present and not realizing the waiver disclaimed his ownership of the cash, Jerry signed the form and was sent back to North Carolina without a truck and without his money. He was never charged with a crime. In fact, other than a notice of forfeiture, he was never contacted again by law enforcement. But the officers kept his money.
Watch more about the case here.
Once home, Jerry hired an attorney to fight for the return of his property. His efforts were stymied when an Arizona district court ruled that Jerry had no standing to challenge the forfeiture because he had not proven his innocent ownership of the cash. The court then ordered all of Jerry's money forfeited to the state of Arizona without requiring the government to prove that the cash was connected to criminal activity.
By requiring Jerry to prove his own innocence, the court ignored recent reforms to Arizona forfeiture laws and absolved the state of its duty to prove by clear and convincing evidence that Jerry's money was connected to criminal activity before forfeiting it. So Jerry has teamed up with IJ to appeal his case to the Arizona Court of Appeals, where we will fight the basic injustice inherent in civil forfeiture—and ensure that what happened to Jerry doesn't happen to anyone else.
Alexa Gervasi is an IJ attorney.
Subscribe to get Liberty & Law magazine direct to your mailbox!
Sign up to receive IJ's bimonthly magazine, Liberty & Law, along with breaking news updates about the Institute for Justice's fight to protect the rights of all Americans.