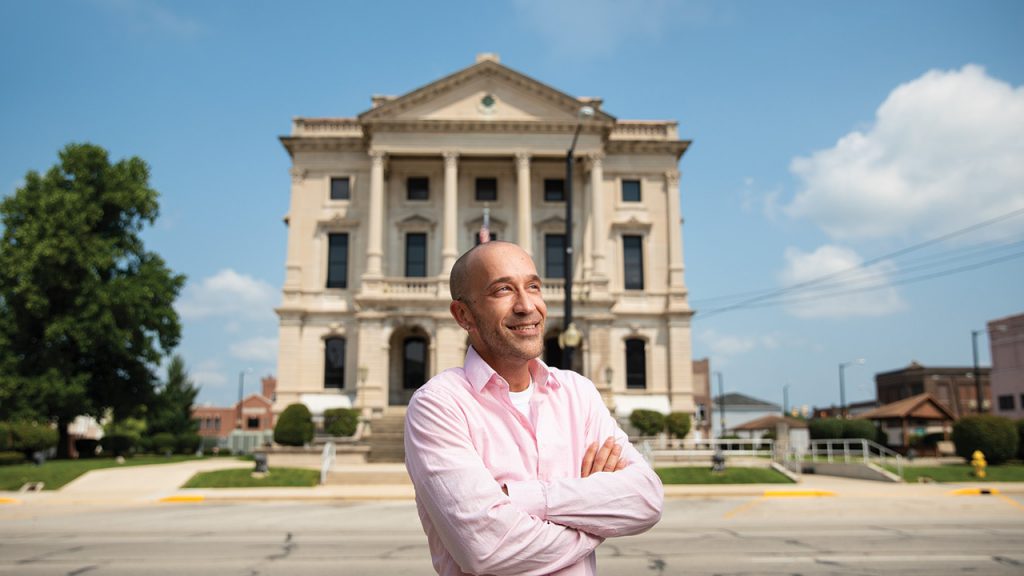 Every U.S. Supreme Court case requires extraordinary time, effort, and resources. IJ's sixth appearance before the Court—in Timbs v. Indiana—was no exception.
IJ's involvement in the case began last November, when the Indiana Supreme Court ruled that the prohibition on excessive fines in the U.S. Constitution does not apply to state and local governments. Within days of that decision, IJ Attorney Sam Gedge and I were in rural Indiana to meet Tyson Timbs—a recovering drug addict who, thanks to the state's draconian civil forfeiture laws, stands to lose his $40,000 vehicle over a drug transaction involving a few hundred dollars.
A year later, on November 28, 2018, Sam and I stood before the Justices to present argument on Tyson's behalf at the U.S. Supreme Court.
Along the way, we persuaded the Court to take the case, submitted lengthy merits briefs, launched an all-out media campaign, and lined up 19 friend-of-the-court briefs supporting our position (while the state found only one such "friend").
We held five moot courts, where IJ attorneys, academics, experienced outside legal practitioners, and others helped hone our arguments. In the weeks before the big day, we participated in high-profile moots at the University of Washington, Harvard, Northwestern, and Georgetown.
At every step, IJ's team made the seemingly impossible possible. Attorneys across four offices worked on the briefs. IJ's groundbreaking strategic research was cited in more than a dozen briefs in support of Tyson. Our media team persuaded virtually every major Supreme Court outlet to label our case "one to watch." And our donors made all of this hard work possible.
More than anything, "whatever it takes" is teamwork. And our team includes you.
Subscribe to get Liberty & Law magazine direct to your mailbox!
Sign up to receive IJ's bimonthly magazine, Liberty & Law, along with breaking news updates about the Institute for Justice's fight to protect the rights of all Americans.