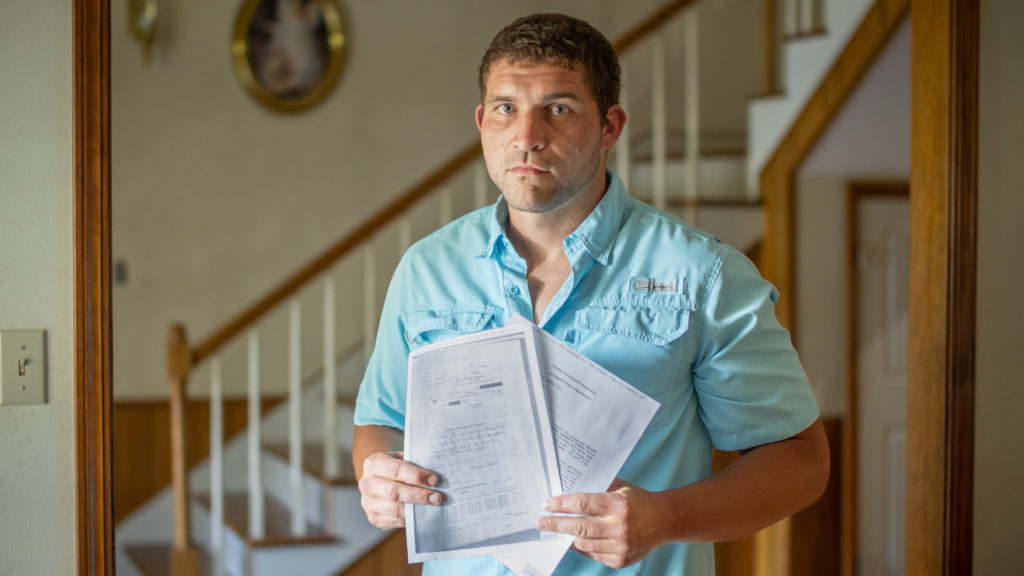 NEW ORLEANS—During the COVID-19 pandemic Waylon Bailey made a joke about the virus, zombies, and his local sheriff's department on Facebook. Today, the 5th U.S. Circuit Court of Appeals agreed that Waylon's joke was protected by the First Amendment and that deputies violated his free-speech rights and his Fourth Amendment rights when they arrested him. Waylon teamed up with the Institute for Justice (IJ) to appeal a lower court decision that granted qualified immunity to the detective and sheriff responsible for his arrest.
"I'm relieved that the court recognized that the deputies were wrong to arrest me for making a joke on Facebook," said Waylon. "I'm glad that I will be able to hold the detective and sheriff accountable, and hopefully my case will stand as a strong statement to officers about what the First Amendment protects."
Judge Dana M. Douglas, writing for the unanimous panel, said that: "The First Amendment's protections apply to jokes, parodies, satire, and the like, whether clever or in poor taste."
"The court's opinion makes clear that the First Amendment applies with full force to online speech," said IJ Attorney Ben Field. "Government officials can't get away with stretching criminal laws to go after people who make jokes at their expense. This is a victory for free speech and common sense and against the pernicious doctrine of qualified immunity."
Waylon Bailey's March 2020 Facebook post used over-the-top language, emoji, and a hashtag referencing the Brad Pitt movie World War Z in facetiously warning that the local sheriff's office had been ordered to shoot the "infected." Despite the obvious indications that it was a joke, sheriff's deputies decided to arrest Waylon, without a warrant, under an anti-terrorism law and sent a SWAT team with guns drawn to his garage.
Waylon was taken to jail and booked, though the absurd charge was dropped when a prosecutor reviewed the case. But when Waylon brought a civil-rights lawsuit, the deputy responsible for the arrest was granted qualified immunity by the district court. To add insult to injury, the court also said that Waylon didn't have any free speech rights to make a joke in the first place. The 5th Circuit reversed and remanded to the district court, which will now fully consider Waylon's civil-rights lawsuit.
"Any reasonable officer would have known that Waylon's zombie joke was clearly protected by the First Amendment, and certainly wasn't 'terrorizing,'" said IJ Attorney Caroline Grace Brothers. "By denying qualified immunity to the detective who arrested Waylon, this decision confirms that government officials should not escape accountability when it should have been obvious that their actions were unconstitutional."