It's not a crime to make a joke on the internet. And it can't be, because the First Amendment protects speech in cyberspace just as much as in town squares, newspapers, private homes or comedy clubs. But overzealous local officials don't always honor that constitutional guarantee.
Waylon Bailey learned that the hard way when he made an innocuous joke on Facebook comparing the COVID-19 pandemic to a zombie apocalypse, and made his local sheriff's office part of the joke. Rather than laugh or just roll their eyes like most people, the sheriff's office instead assigned a detective to the case. He showed up to Waylon's home with a SWAT team to arrest Waylon for his joke.
Waylon lives in Rapides Parish, Louisiana, with his wife (and a baby on the way). He works with his family at the plant nursery in town that they have run for over 60 years. But, like many people around the world, he wasn't working in March 2020, the early days of the COVID-19 pandemic. Also like many, he was occupying his time on the internet. After he saw a friend make a coronavirus joke on Facebook, Waylon posted his own joke. Using satirically over-the-top-language and emojis, he compared the bizarre COVID-19 situation to a zombie apocalypse, joking that the local sheriff's office would soon be shooting "the infected." To make it crystal clear that it was a joke, the post ended with a silly hashtag, "#weneedyoubradpitt," in reference to the movie star's zombie film World War Z. Few people even saw the joke post, and nobody was alarmed by it.
Yet the sheriff's office lacked any sense of humor or proportion. Office leadership assigned a detective to the case. Based solely on his review of Facebook, he promptly went to Waylon's house with several other armed officers. They stormed upon Waylon with guns drawn, arrested him, and took him to jail. They said his Facebook joke violated a state anti-terrorism law, though when presented with the allegations the district attorney dropped the case.
Even though arresting Waylon was plainly an overreaction and trampled his free speech rights, the courts have refused to hold the sheriff's office accountable. Instead, when Waylon brought a civil-rights lawsuit, the sheriffs were granted qualified immunity. To add insult to injury, the court also said that Waylon didn't have any free speech rights to make a joke in the first place, relying on long-discredited World War I-era cases about opposing the draft during wartime. If Waylon's casual online joking can result in an arrest, then nobody's online speech is safe.
That's why Waylon has teamed up with the Institute for Justice (IJ) to appeal his case and to hold the government accountable for violating his free speech rights and unreasonably arresting him. The lawsuit is part of IJ's long tradition of protecting free speech. And it advances IJ's Project on Immunity and Accountability, which is devoted to the simple idea that government officials are not above the law; just as citizens must follow the law, the government must follow the Constitution.
Case Team
Clients
Attorneys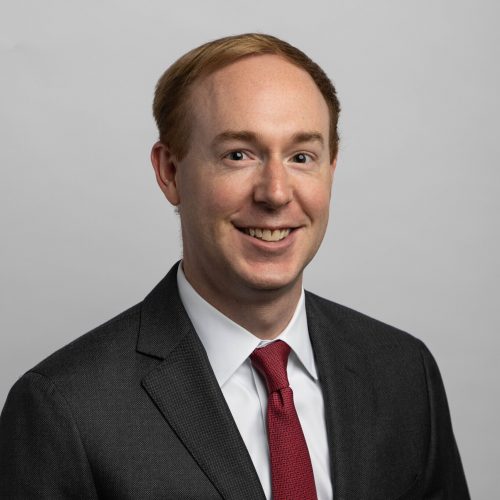 Staff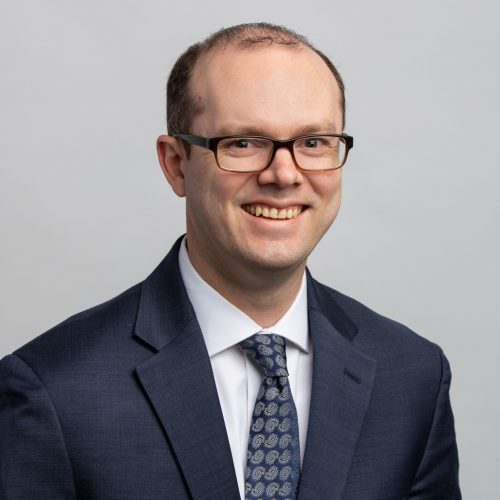 Director of Media Relations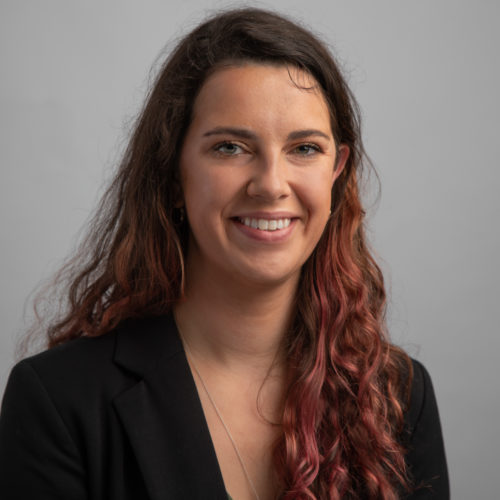 Paralegal and Office Manager (WA Office)
Paralegal & Office Manager
Media Resources
Get in touch with the media contact and take a look at the image resources for the case.
Andrew Wimer
Director of Media Relations
[email protected]
Waylon Posts an Innocuous Joke on Social Media
Waylon Bailey has lived in Rapides Parish outside Alexandria, Louisiana for his whole life. He and his wife are expecting their first child. Waylon works with his family's plant nursery, an institution in the area for 65 years.
Like most people, Waylon uses social media. And like most people in the early days after the reaction to COVID-19, he was using it to fill time and keep in touch with friends.
After seeing a friend make a joke about COVID-19 on Facebook, Waylon posted his own joke. Replete with over-the-top language, all-caps text and emoji, Waylon's post compared the pandemic to a zombie apocalypse and satirically described a situation where the local sheriff's office would "shoot on sight" upon encountering "the infected." If the absurdist language and emojis weren't enough to make the joke clear, Waylon ended the post with "#weneedyoubradpitt"—referencing the movie star's turn in the zombie thriller World War Z.
Few people saw the post. And nobody was alarmed or upset by it—unsurprisingly, given that the post was obviously a joke and that the zombie comparison was one many people were making in the surreal days of March 2020. Waylon had just passed some time with a silly joke on Facebook making fun of a bizarre situation.
The Rapides Parish Sheriff's Office Wildly Overreacts
But apparently the local sheriff's office didn't appreciate being the butt of a Facebook joke, even obliquely. And in the midst of a generational public health challenge, they seemingly had nothing better to do than pour resources into investigating a little-noticed satirical post.
Almost immediately after Waylon posted, supervisors in the Rapides Parish Sheriff's Office called Detective Randell Iles into their office and assigned him to investigate it. After simply reviewing the Facebook post, Iles decided that Waylon had committed a crime, even though he didn't know anybody who had actually been frightened or even concerned by the post.
Rather than just call Waylon to ask him to delete the post, Detective Iles treated the situation as worthy of a SWAT team. Just a couple hours after the post, Iles went to Waylon's home with at least a half dozen other deputies, where—with loaded weapons drawn and raised—they charged upon Waylon and told him to put his hands on his "fucking head." After briefly interrogating Waylon, they arrested him for committing the crime of terrorizing. Perhaps betraying their real motivation, one of the deputies told Waylon that the next thing he put on Facebook "should be not to fuck with the police," and they laughed at Waylon. Waylon was taken to jail, where his wife had to post a $1,200 bond to bail him out.
Interestingly, there is no body camera footage of the arrest, despite the fact that the sheriff's office has had cameras for years. As early as 2016, the office released footage in a case where it reinforced deputies' account of what happened.
In a post-arrest report, Detective Iles provided no evidence that Waylon's joke—online for only a few hours—was intended to terrorize anybody or that it did so, nor did he identify any victim of Waylon's supposed crime other than "society." In fact, Iles noted that Waylon had "no ill will towards the sheriff's office" and "meant it as a joke." The district attorney dropped the prosecution.
The SWAT-style arrest and threat of a terrorism prosecution severely rattled Waylon and his family. His face was plastered over the local news labeling him a terrorist, and there are still news articles on the internet doing the same. Ironically, the sheriff's office took to Facebook itself to promote the arrest. Waylon's grandmother was distraught and embarrassed to see her grandson's mugshot on TV branded as a terrorist. Waylon has since been off Facebook and taken anti-anxiety medication due to the shock of the episode.
Legal Doctrines Shield the Deputies from Accountability
Waylon brought a civil-rights lawsuit against Detective Iles and the sheriff's office because they had violated his constitutional right to free speech and his right against unreasonable seizures. But a court granted Detective Iles qualified immunity, and by extension the sheriff's office. That doctrine, invented by courts, allows government officials who violate constitutional rights to avoid any legal responsibility for the violation.
To add insult to injury, the court also held that Waylon's rights weren't violated at all and that it was perfectly reasonable for a phalanx of armed deputies to arrest him for an innocuous online joke. The court said that Waylon's speech wasn't protected by the constitution at all, invoking a pair of infamous cases from the World War I era in which political dissenters were jailed for criticizing military policy and the draft. And the court said it was reasonable for the police to treat an online zombie joke as a legitimate act of terrorizing.
But Waylon isn't letting this egregious overreaction and violation of his speech rights slide. He's teamed up with IJ to appeal his case and hold the sheriff's office accountable for violating his rights.
The Legal Claims
This case raises claims principally under the First and Fourth Amendments to the Constitution. Online satirical speech is just as protected as the comic pages of the newspaper or a joke about the police at a comedy club. Speech only loses First Amendment protection in extreme circumstances, such as when it's a true threat or is likely to cause imminent lawlessness. Waylon's innocuous online joke doesn't fit any of those narrow categories, so arresting him violated the First Amendment.
Also, because an arrest based on constitutionally protected speech is an unreasonable seizure, it also violates the Fourth Amendment. Moreover, the arrest was wrong because no reasonable officer could interpret a Louisiana law aimed at serious acts of terrorizing to encompass a Facebook zombie joke. Even if it did, applying the law to such obviously protected speech would plainly be unconstitutional and so would not provide a reasonable basis for an arrest.
Waylon's appeal is in the U.S. Court of Appeals for the Fifth Circuit, case number 22-30509.
The Litigation Team
The appeal is being litigated by Institute for Justice Attorneys Ben Field and Caroline Grace Brothers. Trial counsel is Garret DeReus of Bizer & DeReus, LLC.
About the Institute for Justice
The Institute for Justice is a non-profit public interest law firm dedicated to protecting fundamental free speech rights and, through its Project on Immunity and Accountability, fighting judge-made rules that make it extremely difficult to hold government officials accountable for violating the Constitution. Waylon is not the only IJ client arrested for making jokes on the internet. Anthony Novak was arrested and prosecuted for a felony after creating a Facebook page parodying his Ohio police department.
Recently, IJ successfully defended a Wisconsin woman from a defamation suit filed by a city attorney who did not like her criticism published in a local newspaper. IJ is currently defending an Ohio man targeted by police for his campaign advocacy and a Wisconsin family cited by code enforcers after they criticized the town council. We do all of this because of our fundamental belief that following the Constitution means being held accountable for violating it.