---
How Your Donation Helps
Your contribution enables us to represent our clients at no cost to them—and to stand with them no matter how long their cases take. And when we win for our clients, we secure precedent that protects the rights of all Americans.
IJ receives no money from the government. Our work is powered by nearly 10,000 supporters across the country who believe in the Constitution and the ideals it enshrines. 70% of our funding comes from individuals like you.
There is no better investment for defending liberty than IJ. We have litigated more than 300 cases on behalf of more than 1,000 people and turned once obscure issues like civil forfeiture and eminent domain abuse into subjects of national outrage. And IJ is a good steward of donor money, having received Charity Navigator's top rating 20 years in a row.
IJ has litigated 10 U.S. Supreme Court cases since 2002, including 8 victories.
IJ has a nearly 75% success rate through litigation and legislation.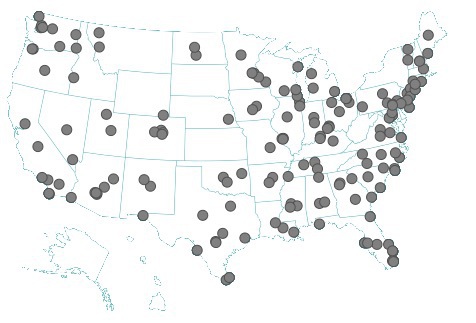 IJ litigates nationwide, with more than 90 active cases in 36 states.
The Institute for Justice is a 501(c)(3) organization; donations are tax-deductible to the fullest extent of the law. IJ's tax ID number is 52-1744337.
other ways to give
Donate by Mail
Institute for Justice
901 N. Glebe Road, Suite 900
Arlington, VA 22203
Mail Donation Form