When the Department of Labor decided to fine Chuck Saine tens of thousands of dollars, Chuck did not get to make his case to a jury of his peers—or even a real federal judge. Instead, the agency's own employees served as prosecutor, judge, and jury.
Chuck is a small business owner. For the last 40 years, he has run C.S. Lawn & Landscaping near Annapolis, Maryland. His administrative odyssey began in 2015, when Department of Labor (DOL) investigators first showed up at his business, and ended in 2022, when DOL's in-house agency judges imposed almost $55,000 in liability. In all, Chuck spent seven years fighting inside the agency. Worse, when DOL finally imposed that liability, it based the vast bulk of its award on the fact that C.S. Lawn rented an apartment to some of its workers that was located in an area that was not zoned residential. In other words, DOL dragged Chuck and his company through years of expensive agency proceedings because of an alleged violation of a local zoning ordinance.
A federal judge and jury should have decided whether that alleged zoning violation caused harm to the workers and, if so, what a proportionate remedy would be. Instead, that decision was made by the DOL's own employees. Unsurprisingly, DOL's in-house judges sided with DOL.
Now Chuck is joining with the Institute for Justice to demand his day in court. Under Article III of the U.S. Constitution, Chuck should have been entitled to make his defense in a real federal court, with a real federal judge. And, under the Seventh Amendment, Chuck also should have been entitled to make his defense before a jury of his peers. The administrative proceedings in this case trampled on both rights.
Unfortunately, those constitutional protections have eroded, and for decades federal agencies have expanded their use of administrative courts overseen by agency judges. Prior to the 1970s, if the government wanted to impose a monetary fine, it almost always had to file a lawsuit in a real federal court. But Chuck's experience is now all too common, and every year thousands of small businesses and individuals are subjected to monetary fines imposed in agency courts.
This case seeks to restore the constitutional right to a judge and jury. If the government wants to take your property, you should get your day in court—not your day before a bureaucrat.
Case Team
Clients
Attorneys
Staff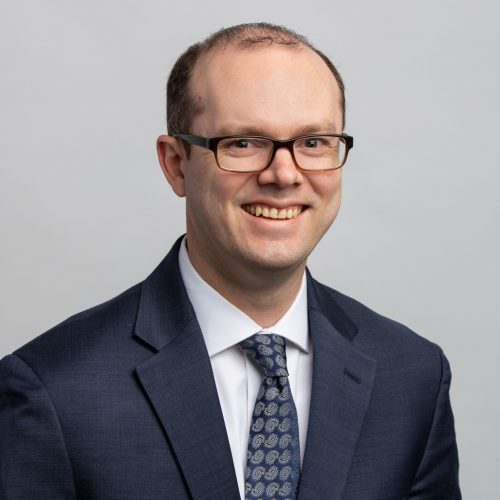 Director of Media Relations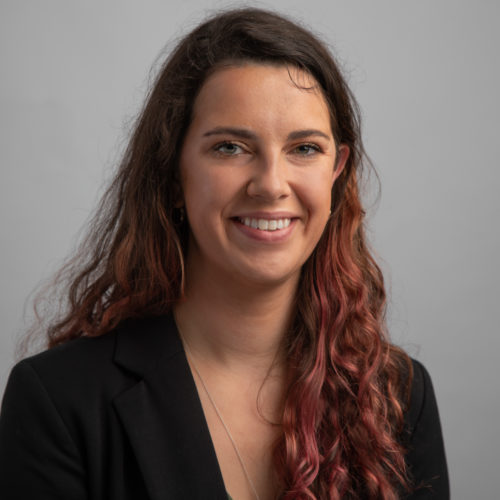 Paralegal and Office Manager (WA Office)
Media Resources
Get in touch with the media contact and take a look at the image resources for the case.
Andrew Wimer
Director of Media Relations
[email protected]
DOL Issues a Big Fine Over Small Issues
C.S. Lawn & Landscaping is a small business that specializes in landscape design, installation, and maintenance for both residential and commercial clients in and around the Annapolis and Kent Island areas. Chuck Saine founded the business about 40 years ago: He did landscape work while in college and, after graduating, decided to go into the business full time. Today, Chuck is looking forward to retirement.
Landscaping work depends on seasonal migrant labor, and C.S. Lawn is no exception. For decades, C.S. Lawn participated in the federal government's H-2B visa program, which allows employers to bring workers into the country legally to fill jobs that cannot be filled from the domestic labor market. C.S. Lawn paid its workers well (significantly more than minimum wage) and many workers returned year after year to work at the company.
Early in 2015, a DOL investigator began to investigate C.S. Lawn, looking for violations of regulations that govern H-2B employers. Then, in February 2018, the DOL investigator sent C.S. Lawn a letter imposing thousands of dollars of liability, which C.S. Lawn had no choice but to contest in the agency's in-house courts. Those proceedings ended in April 2022 with a final agency decision imposing almost $55,000 in liability—$38,083.20 in back wages and $16,000 in civil monetary penalties.
The bulk of this liability ($36,000 in back wages plus $7,500 in penalties) was imposed because of an alleged violation of the local zoning code. C.S. Lawn rented an apartment to some of its workers that was conveniently located above the business's offices. The apartment was clean, had a kitchen and washer/dryer, and at $200 per month per worker was a good value. DOL's only issue with the apartment was that it was located in an area zoned Suburban Industrial (though the local zoning code does allow for migrant labor camps in the area). DOL based over half of its award on that basis alone.
Beyond the zoning issue, the remainder of the award was imposed because the vendor that Chuck hired to clean the workers uniforms raised its prices (and that price raise was not reflected in some paperwork filed with DOL), because Chuck paid some migrant workers more than the wages advertised to the general public (pay that reflected those workers' greater experience), and because Chuck filled out paperwork to help two of the workers bring their wives with them into the country.
In other words, despite imposing almost $55,000 in liability, DOL never found that Chuck mistreated any of his workers.
DOL Served as Prosecutor, Judge, and Jury
When DOL sent its initial assessment letter in February 2018, the letter made clear that C.S. Lawn had no choice but to contest liability in the agency's own in-house courts. The letter stated that if C.S. Lawn did not show up to litigate in the agency's courts, the liability threatened by the letter would be imposed by default without any right of appeal.
Thus dragooned into the agency's in-house courts, C.S. Lawn appeared for a hearing before one of the DOL's in-house agency judges. Called an Administrative Law Judge, or ALJ, this judge was an employee of the DOL—the same agency that was threatening C.S. Lawn with liability.
The DOL's in-house ALJ held a three-day hearing for the case in November 2018, where the ALJ heard testimony from multiple witnesses. At the hearing, the ALJ was responsible for deciding what evidence could be admitted, for hearing testimony and deciding issues of fact, and for deciding all questions of law. There was no jury provided at the hearing.
After the ALJ issued a decision in September 2019, C.S. Lawn then had to appeal the decision to the agency's own in-house appellate court—the Administrative Review Board. Again, C.S. Lawn had no choice but to go through these procedures. If it didn't, the ALJ's decision would become final and unappealable. Like the ALJ, the judges on the Administrative Review Board were all DOL employees.
Finally, in April 2022, the Administrative Review Board issued a final decision imposing nearly $55,000 in liability. Beginning with the investigation in 2015, Chuck spent over seven years battling within the agency. In all that time, he never saw a real judge—much less a jury of his peers.
The Legal Claims
Article III of the U.S. Constitution creates an independent federal judiciary—an independent branch of the three-branch structure of the federal government—and gives it authority over "all cases" arising under federal law. The Seventh Amendment, meanwhile, provides that the "right of trial by jury shall be preserved." Together, these provisions guarantee the right to a real judge and jury.
That right is intended to stand as a barrier between individual rights and arbitrary government power. As Alexander Hamilton wrote in The Federalist Papers, an independent judiciary is "the best expedient which can be devised in any government, to secure a steady, upright, and impartial administration of the laws." Trial before an agency "judge," who is an employee of the very same agency seeking to impose liability, cannot guarantee that same independence.
C.S. Lawn is challenging the agency's $55,000 sanction as a violation of both Article III and the Seventh Amendment. The Department of Labor is a part of the executive branch, ultimately under the authority of the President, and it is inappropriate for a single executive branch agency to serve as both prosecutor, judge, and jury.
In addition, C.S. Lawn is also challenging the liability imposed in its case as a violation of the Excessive Fines Clause of the Eighth Amendment. The liability imposed here is entirely out of proportion to the underlying violations, which did not cause any harm to the workers at C.S. Lawn, and therefore constitutionally excessive. Indeed, the liability here is so unjustified that C.S. Lawn is also challenging it as an abuse of discretion under the Administrative Procedure Act (APA), a federal statute that governs how agencies are supposed to act. Under the APA, an agency's actions must be supported by substantial evidence and cannot be "arbitrary and capricious." The sanction imposed by DOL cannot pass even that low bar.
A Larger Problem
The use of agency ALJs to impose monetary sanctions is not limited to the H-2B program. DOL employs 41 ALJs, who can impose fines under a broad variety of regulations. And other agencies with ALJs include the EPA, SEC, NLRB, CFPB, and FTC—among others.
Unfortunately, the reality is that ALJs face significant pressure from their employing agencies. One 2015 article contrasted the SEC's success rate of 90% before its own ALJs with the agency's win-rate of 69% in federal court. The same article quoted a former SEC ALJ who stated that she "came under fire" for ruling too often for defendants and ultimately retired as a result. Meanwhile, a 1992 survey found that 61% of ALJs across all agencies reported that agency interference was a problem, with 26% reporting that it was a frequent problem.
The current system of trial-by-ALJ is incompatible with the independent judiciary that the Constitution guarantees. IJ's lawsuit, if successful, will create precedent that could be used in a broad spectrum of cases dealing with government agencies that use ALJs.
A Fast-Developing Area
The Institute for Justice first launched its effort to combat agency judges in 2021, when it filed a lawsuit on behalf of Sun Valley Orchards—a family farm in New Jersey that was fined over $550,000 by DOL's in-house agency judges. That case launched with a prominent editorial in the Wall Street Journal.
In May 2022, while IJ was continuing to litigate the Sun Valley case, the 5th U.S. Circuit Court of Appeals weighed into this issue with a decision in another case called Jarkesy v. SEC. The Fifth Circuit in Jarkesy held that the Securities and Exchange Commission violated the Seventh Amendment when it imposed significant monetary penalties in proceedings before an in-house ALJ. The Jarkesy decision was recognized as a landmark decision as soon as it was issued.
The federal government has tried, so far unsuccessfully, to get Jarkesy overturned. The federal government filed an en banc petition with the full Fifth Circuit, and that petition was denied. The federal government then filed a petition for certiorari with the U.S. Supreme Court. The Supreme Court has not yet ruled on that petition. Meanwhile, the Sun Valley case remains pending in federal court in New Jersey, and the court held oral argument in that case in April 2023.
This new lawsuit adds a dimension to this ongoing legal battle. IJ is filing this case, on behalf of C.S. Lawn, in the United States District Court for the District of Columbia, and any decision will be appealed to the D.C. Circuit—the federal appellate court with jurisdiction over all U.S. federal agencies. The D.C. Circuit is widely regarded as the second most important federal court in the country (after the Supreme Court), and if the Supreme Court denies the government's cert petition in Jarkesy, this case will give the D.C. Circuit an opportunity to weigh in on this important legal question.
The Litigation Team
The litigation team consists of IJ Attorney Bob Belden and IJ Senior Attorney Rob Johnson.
About the Institute for Justice
Founded in 1991, the Institute for Justice is a public-interest non-profit law firm leading the fight against overreach by the administrative state and abusive fines and fees. IJ litigates in the courts of law and in the court of public opinion to defend free speech, economic liberty, educational choice, and property rights. IJ has filed lawsuits all over the country defending individuals against the power of the administrative state and against excessive fines.