Atlantic City Condemnation – Vera Coking
Public Power, Private Gain: The Abuse of Eminent Domain
"Individual freedom finds tangible expression in property rights." This statement, penned by U.S. Supreme Court Justice Anthony Kennedy, recognizes how central property rights are to a free society.
Yet, with increasing frequency, federal, state, and local governments bow to political and economic expediency and trample the rights of property owners.
Vera Coking, an elderly widow from Atlantic City, knows firsthand the power of unaccountable government agencies. The Institute for Justice successfully defended Vera against the condemnation of her home by a State agency that sought to take her property and transfer it—at a bargain-basement price—to another private individual: Donald Trump. Trump convinced the State agency to use its "eminent domain" power to take Vera's home so he could construct a limousine parking lot for his customers—hardly a public purpose. And unfortunately, cases in which government agencies act not as protectors of constitutionally guaranteed rights, but instead as agents for powerful, private interests, have become all too common.
Thanks to IJ's advocacy, Vera Coking won in court and enjoyed her home of more than three decades.
Case Team
Clients
Staff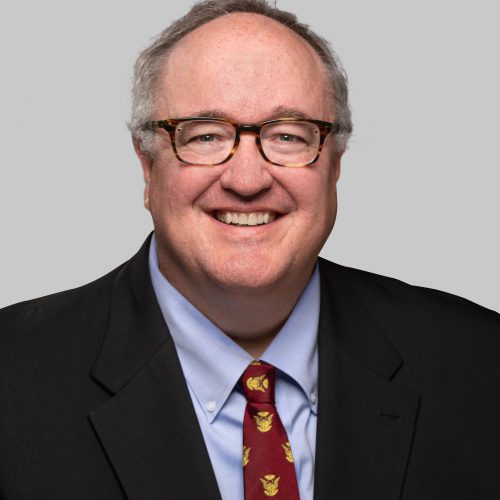 Vice President for Strategic Relations
Senior Vice President and Litigation Director
Director of Paralegal Services & Senior Paralegal
Media Resources
Get in touch with the media contact and take a look at the image resources for the case.
John E. Kramer
Vice President for Strategic Relations
[email protected]
For most of her 36 years in Atlantic City, Vera Coking, an elderly widow, ran a tidy little boarding house just off the Boardwalk. She convinced her husband to buy the property because she loved the house, the beach and Atlantic City. There, long before gambling was legalized and towering casinos rose up around her, she greeted guests from around the world with one of the six languages she speaks. She raised three children in the house, and one daughter still lives with her.
Retired now, the house is her only residence and only asset. But if tycoon Donald Trump has his way, a New Jersey government agency will use its power of eminent domain to condemn Vera's property, take it away from her at a bargain-basement price, then transfer the ownership to Trump for a fraction of the market value. Trump then plans to park limousines where Vera's bedroom, kitchen and dining room now stand. In short, New Jersey will take from one private owner and transfer that property to another private owner for his exclusive gain.
Unfortunately, Vera Coking is not alone in this battle. Other private property owners in Atlantic City and nationwide find their property rights under attack from unethical marriages of convenience between developers, local governments and state agencies. The result is an erosion of a fundamental constitutional right. And the legal landscape-especially at the federal level-is stacked against the land holders.
On December 13, 1996, the Institute for Justice joined Vera's attorney, Glenn Zeitz, in asking the New Jersey Supreme Court to reverse an appellate decision allowing the condemnation of Vera's property and to hold that the condemnation violated the New Jersey and federal Constitutions. Eminent Domain: How It Works, How It Is Abused
Unlike most developers, Donald Trump doesn't have to negotiate with a private owner when he wants to buy a piece of property because a governmental agency-the Casino Reinvestment Development Authority or CRDA-will get it for him at a fraction of the market value, even if the current owner refuses to sell. Here is how the process works.
After a developer identifies the parcels of land he wants to acquire and a city planning board approves a casino project, CRDA attempts to confiscate these properties using a process called "eminent domain," which allows the government to condemn properties "for public use." Increasingly, though, CRDA and other government entities exercise the power of eminent domain to take property from one private person and give it to another. At the same time, governments give less and less consideration to the necessity of taking property and also ignore the personal loss to the individuals being evicted. Most courts have declined to put limits on the exercise of eminent domain. For a local government and state agencies, all the benefits weigh in favor of using eminent domain.
The New Jersey and federal Constitutions state that "private property shall not be taken for public use without just compensation." This constitutional provision imposes two limits on the taking of private property: first, that the use must be public, and second, that just compensation must be paid. If private property could be taken for any use at all, the term "public" would not have been included.
Originally, eminent domain was a power that allowed the government to construct public works, like roads and aqueducts. Government was limited to taking only that property necessary for the public use. Gradually, though, government has come to ignore these limits. Now, local governments will take property and give it to a private person for their economic profit. Anything that a government might be allowed to do at all-storage, planting flowers-it can condemn property in order to do. And it does not need to show that it actually needs the property in question.
This erosion of the doctrine of eminent domain has led to predictably appalling results. In 1981, Detroit destroyed Poletown, the last racially integrated neighborhood in the city, and gave the property to General Motors to build a plant. The closely-knit, historic community could not be replaced, and the plant did not live up to its promise of bringing economic prosperity to the city. Likewise, when the city of Oakland decided that it didn't want the Raiders football team to move to Los Angeles, it tried to exercise eminent domain, take ownership of the team and force them to stay.
Now New Jersey has decided that large casino hotels are the road to prosperity for Atlantic City. Any homes or small businesses that happen to be in the way will be demolished. The Trump project is only one of several such instances. In another, CRDA has begun the process to take a small motel from Joseph and Gilda Ann Rutigliano, who have run it for the last 30 years, and give the property to the Tropicana Hotel across the street for parking. There are already three parking lots, one owned by Tropicana and two owned by the Rutiglianos, but CRDA doesn't have to consider that no additional parking lots are needed. Another proposed project will remove an historic block of houses, owned and occupied by African-Americans, and build a tunnel from one street up to a new casino.
In essence, Trump and other casino developers in Atlantic City shop for properties they want and CRDA does the buying for them at fire-sale prices.
A particularly interesting fact about the Trump development is that, although he claims he wants the land for a park-a so-called public use-nothing would stop him from removing the park and constructing another casino. If the proposed "public use" exists for a single day, the developer has satisfied his end of the agreement and the land is his to do with as he pleases without further consideration of the "public's" use.
Coveting Thy Neighbor's Goods
The prime location of Vera Coking's three-story house has attracted unwelcome interest before. In 1983, Bob Guccione tried to purchase the property for $1 million to construct a casino. Vera didn't sell, so Guccione built a steel and concrete structure all around (even over) her home. When Guccione's project failed, the land and its structural skeleton was purchased by Trump and razed. In the process of removing the frame, demolition crews started a fire on her rooftop, broke windows, removed her fire escape, and nearly destroyed the entire third story of her home by dropping concrete blocks through the roof. Now dwarfed by the giant 22-story Trump Plaza, Vera's little home certainly stands in disrepair, but through no fault of her own. (Coking has since filed a lawsuit against the demolition company seeking compensation so she can repair the damage.)
On May 6, 1994, Vera Coking received a letter from CRDA stating that her property had been "appraised" at only $251,250 (nearly $750,000 less than her earlier offer). CRDA offered her that amount to acquire the property and notified her that she would have 30 days to accept or CRDA would institute suit in the Superior Court "to acquire your property through CRDA's power of eminent domain." In a May 24, 1994, letter, CRDA Executive Director Nicholas Amato stated in capital letters, "You may be required to move within 90 days after you receive this notice. If you remain in possession of the property after that time, CRDA may be able to have you and your belongings removed by the sheriff." On July 28, 1994, Susan Ney, Director of Housing Development for CRDA "instructed CRDA's counsel to commence condemnation proceedings in the Superior Court of New Jersey."
Vera Coking opposed the condemnation in court, and while the case was pending, Trump continued with construction. The Trump Plaza Hotel and Casino was completed; grass was put down on one side of Vera's property and parking lots operate on the other sides. The only part of the project left is razing Vera's house and two other buildings on the block. The final project included a new casino (even though Trump's original plan did not.) In March 1995, the Atlantic County Superior Court ruled that CRDA could not fund projects with new casino space and, because CRDA couldn't fund the project, it also couldn't condemn Coking's and her neighbors' properties. On November 13, 1996, however, the Appellate Division reversed this decision and stated that the condemnation should go forward.
Vera Coking and her neighbors, who have been similarly mistreated, cannot believe the government can throw them out of their homes and businesses in order to give the property to Trump. Vera Coking explains, "This is my home. This is my castle."
Vincent Sabatini lives on the same block as Vera. He and his wife own and operate Sabatini's Italian Restaurant, a family business that put four kids through school. When asked about CRDA's offer of $700,000 for their property-a figure that wouldn't even cover the cost of legal fees and starting up a new restaurant-he exclaimed, "I've been here for 32 years, and they want to give it to Trump. I don't want their money. If they left me alone, I'd be happy and sell a few spaghettis."
Peter Banin and his brother own the third building on Vera's block. A few months after they paid $500,000 to purchase the building for a gold shop, CRDA offered them $174,000 and told them to take the money and leave the property. A Russian immigrant, Banin says, "I knew they could do this in Russia, but not here. I would understand if they needed it for an airport runway, but for a casino?"
Litigation Strategy
The Institute for Justice is committed to a program of litigation that will help restore judicial protection of private property rights-the basic rights of every American to responsibly use and enjoy their property. As the Supreme Court recently stated, "Individual freedom finds tangible expression in property rights." The choices a person makes concerning her home or business are among the most personal and important decisions she will ever make. When government exercises eminent domain, it can take someone's home or livelihood, exacting enormous personal costs. The Institute is especially concerned with the way that government actions affect those who have relatively limited economic means to defend themselves against such outrages.
CRDA's attempts to take these properties violate the New Jersey and U.S. Constitutions. First, taking property from one person to give to another is not a "public" purpose.
"The necessity that the use shall be public excludes the idea that the property may be taken . . . and ultimately conveyed and appropriated to a private use."
Atlantic City won't own the limousine lot or grassy area; Trump will, and he can convert them into whatever he wants once this project is completed. Nothing can stop Trump from turning around the day after the park is completed to tear it up and build another casino.
Second, condemning these properties is totally unnecessary. Under New Jersey law, government may not take more property than it needs for the public use. Even the CRDA enabling statute states that it can exercise eminent domain only when property is "necessary" for project completion and "required" for a public purpose. N.J.S.A. 5:12-182(b). Because the casino and hotel project were successfully completed without these properties, they manifestly are not necessary.
Third, New Jersey has unconstitutionally delegated its condemnation power to private parties. The New Jersey legislature delegated the power to CRDA. CRDA then defers to casinos that apply for funding to determine which private homes and businesses will be torn down. It must get approval from the casino before issuing a notice of condemnation. If the casino decides it doesn't want that property, CRDA won't condemn it.
Finally, these condemnations are an unreasonable and abusive use of government power. Over the last ten years, New Jersey courts have begun to recognize that local governments can and do misuse their power over people's property. Atlantic City wants to take Vera Coking's home of 36 years, the Sabatinis' 32 year-old business, and the Banins' thriving jewelry and gold business and give them to Trump to install a place for limousines to wait for high-rolling patrons at the casino and a large lawn that few will ever use. It's hard to come up with a more frivolous use of the power of eminent domain.
The U.S. Supreme Court also has begun to notice some of the abuses of local governments. In a series of cases, the Court declared that the actions of local governments constituted takings. In each of the cases, the local government argued that it had not "taken" the property and so did not owe compensation. Before these cases, courts strayed from the text and read the Constitution in a way that maximized government power. The Court has not considered a major eminent domain case since its infamous decision in Hawaii Housing Authority v. Midkiff, in which the it approved a large-scale transfer of land by Hawaii from property owners to property lessors. However, "Midkiff embodies the lavish deference to governmental regulation of property rights from which the Court has retreated" in the last ten years.
This case asks the New Jersey Supreme Court to read three important words of its Constitution-the requirement that a taking be "for public use"-and force local governments to comply. Until there is a ruling that returns substantive meaning to these words, government entities will continue to try to take property for any reason at all.
The appellate decision was the most egregious decision expanding eminent domain that a New Jersey court has yet constructed. The New Jersey Appellate Division treated the finding of public use as a foregone conclusion. It did not describe the home and businesses being taken, gave no consideration to the fact that the property would be privately owned, did not examine whether the taking was necessary, and did not weigh the costs of the taking against the benefits. If this condemnation ultimately proceeds, it is hard to see any constitutional limitation at all on the exercise of eminent domain.
Conclusion
If private property may be condemned and given to another private individual for private profit, and if the determination of which properties are to be condemned may be delegated to the person benefiting from the condemnation, and if the public purpose of the condemnation project may not be reviewed by the courts, and if the question of the necessity of the condemnation may be delegated to the beneficiary and may not be reviewed by the courts, then are there any limits on the exercise of this government power? In a system that does not require a governing body to weigh the necessity of the condemnation against the harm to be done, this type of analysis will not take place. Without accountability or constitutional constraints, all the incentives promote aggressive, unbridled use of the eminent domain power, regardless of the impact on innocent property owners. It is time to shift the balance away from government power and back to its citizens. For more information contact: John Kramer Director of Communications Institute for Justice901 N. Glebe Road, Suite 900Arlington, VA 22203(703) 682-9320
The Institute for Justice is a Washington, D.C.-based public interest law firm. It advances a rule of law under which individuals control their destinies as free and responsible members of society. Through strategic litigation, training, and outreach, the Institute secures greater protection for individual liberty, challenges the scope and ideology of the Regulatory Welfare State, and illustrates and extends the benefits of freedom to those whose full enjoyment of liberty is denied by government. The Institute was founded in September 1991 by William Mellor and Clint Bolick.
Related Cases
Eminent Domain | Private Property
A group of property owners in Sparta, Georgia has teamed up to fight back against a private railroad's attempt to take their land.
Economic Liberty | Eminent Domain | Private Property
The Brinkmann family owns hardware stores in Long Island and purchased property with the hope of opening a new store. The town now wants to take the land through eminent domain, simply because they don't…
Eminent Domain | Private Property
Imagine if two of your neighbors got together, claimed they established a new town, and then "voted" to take your property from you using eminent domain. Crazy, right? Not in Colorado, where the owners of…