Percy Taylor was kept in a Louisiana prison 525 days past his release date. He is not alone in being held beyond his sentence in a Louisiana detention facility. In January 2023, the U.S. Department of Justice found that the Louisiana Department of Corrections has been violating the constitutional rights of thousands of people in its custody.
This problem has been known for more than a decade, yet the state has failed to create a system to properly calculate release dates and let people go free on those dates. The DOJ found that in the first four months of 2022, more than a quarter of people released from custody were held past the day they should have been free.
Percy spent over 20 years of his life in prison for selling marijuana and cocaine. While in prison, Percy began to help other prisoners understand their rights and craft their legal appeals. When Percy was informed by the Louisiana Department of Corrections of his release date, he realized that their calculation was wrong, failing to give him credit for the time he spent in jail before conviction.
Prison officials were indifferent to his request to properly calculate his release date. The process to appeal their calculation dragged on long past the day Percy should have been a free man. Even after prevailing in court and hand-delivering the order to prison officials, he continued to be held for an additional month.
After he was finally released, Percy sued two officials from the prison he was in and James LeBlanc, the long-time head of the state's prison system. A federal district court refused to grant qualified immunity to all three. But LeBlanc appealed the ruling to the U.S. 5th Circuit Court of Appeals.
The Institute for Justice is now representing Percy and will argue on his behalf. Qualified immunity makes it hard for people whose constitutional rights have been violated to get justice. Granting it to James LeBlanc would shield the architect of a system that has continuously violated these rights. There is no justice in keeping people behind bars when they have paid their debt to society.
Case Team
Clients
Attorneys
Staff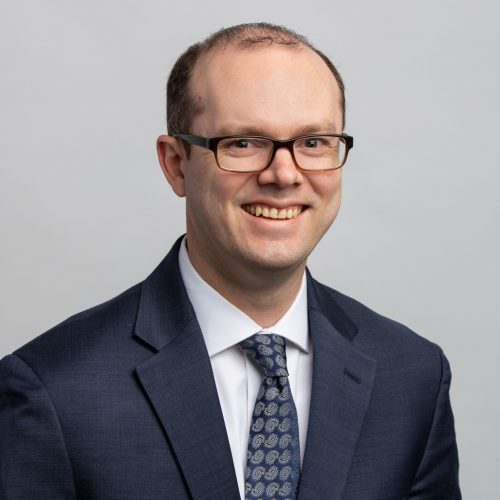 Director of Media Relations
Paralegal & Office Manager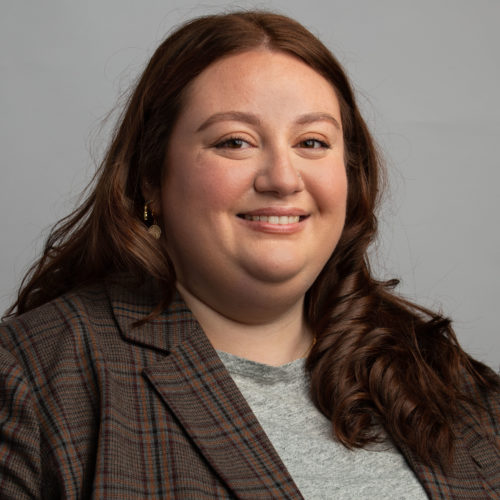 Media Resources
Get in touch with the media contact and take a look at the image resources for the case.
Andrew Wimer
Director of Media Relations
[email protected]
Louisiana Consistently Fails to Release Prisoners on Time
Calculating release dates is a math problem but doesn't require an understanding of calculus or complex algorithms. While courts establish maximum sentences, convicts may receive credit for good behavior, time spent in jail before conviction or other legal reasons. Like other laws, these rules can change over time.
While there are complexities to determining release dates, most prison systems in the U.S. let people go when they have paid their debt to society. But not Louisiana. For over a decade, the prison system regularly overdetained inmates, both failing to properly calculate release dates and even failing to release prisoners on established dates.
James LeBlanc was first appointed head of the state's prison system in 2008. An audit in 2012 found a massive backlog in calculating release dates, leading many people to be overdetained. Further audits in 2017 and 2019 showed that the problem continued—and LeBlanc wasn't doing enough to solve it. Most recently, the U.S. Department of Justice released a January 2023 report finding that the problem still persists, and the state is "deliberately indifferent to the systemic overdetention of people in its custody."
Percy Taylor Appeals His Release Date
When Percy Taylor was convicted for selling drugs in 2003, he was handed a lengthy sentence because he was a repeat offender. During these years in prison, he became a "jailhouse lawyer," learning about his rights and teaching others.
So, in 2017 when prison officials told Percy his official release date was May 5, 2020, he knew something was not right. By his calculations, he was supposed to be released before 2018. Percy began a process of contesting his official release date. At first, he approached prison officials informally and let them know that their calculations did not include credit for the 602 days he spent in pretrial detention.
When this didn't work, Percy filed a request through the prison's administrative remedy procedure (ARP). On July 9, 2018, the prison denied Percy's ARP, which Percy appealed directly to the head of the prison system, James LeBlanc. On August 20, 2018, LeBlanc also got it wrong by affirming the prison's determination.
Percy then appealed LeBlanc's decision to a state court in Louisiana, where a commissioner issued a recommendation stating that Percy's 602-day credit was being improperly ignored and LeBlanc's calculation was "manifestly erroneous." The district court officially adopted the recommendation on January 13, 2020.
Percy hand-delivered the recommendation to his jailers as soon as it was issued, but they refused to abide by them. He then hand-delivered the district court order, again to no avail. Two weeks later, Percy filed another ARP. Only then, on February 18, 2020, was Percy finally released from custody.
Percy Sues Over the Violation of His Constitutional Rights
Frustrated that he had lost precious time because of the indifference of prison officials and LeBlanc, Percy filed a federal lawsuit alleging violations of his constitutional rights. At first that suit went well. The district court rejected qualified immunity for the prison officials and LeBlanc and said that they could be held responsible. LeBlanc was the only defendant to appeal the decision to the U.S. 5th Circuit Court of Appeals.
LeBlanc Isn't Entitled to Qualified Immunity
In his appeal, Percy argues that the district court properly denied qualified immunity to LeBlanc. First, LeBlanc was deliberately indifferent to well-documented, persistent and systemic failures by Louisiana prison officials to correctly calculate and review prisoners' release dates. Despite years of reports telling him that his prisons were overdetaining inmates, LeBlanc still did not develop an adequate manual for sentence calculation; properly train, supervise or discipline his employee; or conduct regular audits of sentence calculations. If he had, Percy would not have been deprived of his liberty.
Second, LeBlanc knew that his deliberate indifference would violate Percy's due process rights. For decades courts have said inmates have a right to timely release and supervisors must have systems to ensure it. Furthermore, the Supreme Court has said that officials are always on notice that they cannot commit obvious violations of the constitution—especially when they have plenty of time to make their decisions—and it is obvious that inmates must not be held past the date when the law says they are supposed to be free.
The Litigation Team
This case is led by IJ Attorneys Anya Bidwell and Jaba Tsitsuashvili and IJ Senior Attorney Patrick Jaicomo.
About the Institute for Justice
The Institute for Justice is a non-profit public interest law firm that defends constitutional rights across the country. IJ's Project on Immunity and Accountability is devoted to a simple idea: If we the people must follow the law, our government must follow the Constitution. IJ successfully argued at the 8th Circuit that a New Mexico court had improperly granted qualified immunity to an officer who assaulted Mario Rosales. IJ was also successful in overcoming qualified immunity in a lawsuit on behalf of a citizen journalist in Texas arrested for his reporting. Finally, IJ is asking the Supreme Court to deny qualified immunity for city officials in Texas who arrested a grandmother for criticizing city management.