The government could not pass a law saying that only the first 12 people to vote in an election get to vote for every office, or that only the first 12 people who arrive at church get to stay for the entire sermon. But that is exactly what Minnesota law did when it comes to contributions for state political candidates.
Minnesota, like many states and the federal government, limits the amount of money any one person can donate to a candidate. For example, Minnesota limits the amount one may contribute to a candidate for the State House at $1,000. But until IJ filed this case, once a candidate raised $12,500 in contributions between $500 and $1,000, that limit was arbitrarily cut in half. That means that if a candidate for State House accepted contributions of $1,000 from 12 different people, the thirteenth donor, and everyone after, could only contribute $500 or less.
Contributing to candidates for political office is a well-recognized First Amendment right and a right that the Supreme Court reaffirmed in the recent McCutcheon v. FEC (2014) decision. That right is not dished out on a first-come, first-served basis. Minnesota's arbitrary system, called the "special sources limit," violated the free speech rights of both donors and candidates.
That's why two donors, Doug Seaton and Van Carlson, and two candidates, State Representative Linda Runbeck and Scott Dutcher, fought back. They joined with the Institute for Justice—the national law firm for liberty—in a federal lawsuit to strike down Minnesota's special sources limit and to restore the fundamental constitutional principle of equal treatment under the law. Their lawsuit was among the first opportunities for a federal court to apply the Supreme Court's ruling in McCutcheon to a state campaign finance law.
After the case was filed, IJ quickly secured a preliminary injunction preventing the law's enforcement.  Later, the Minnesota Legislature repealed the law, giving all Minnesotans a victory for free speech. 
Case Team
Staff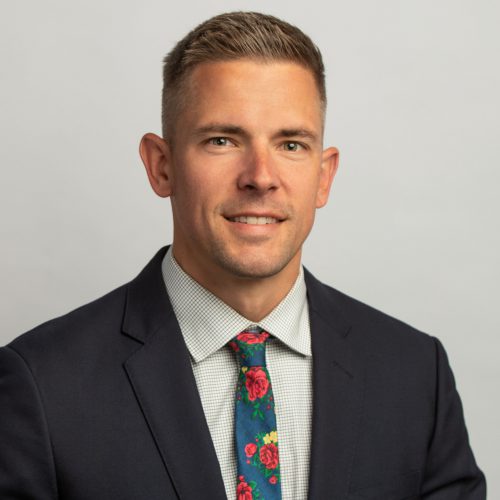 Vice President for Communications
Director of the Center for Judicial Engagement
Media Resources
Get in touch with the media contact and take a look at the image resources for the case.
J. Justin Wilson
Vice President for Communications
[email protected]
How Minnesota Cuts First Amendment Rights in Half
Raising and spending money on political speech is vital to a healthy democratic system. Communicating with a large audience—whether through TV and radio ads, or even yard signs and bumper stickers—costs money. And for political candidates who are not rich enough to self-fund their campaigns, raising that money means candidates must accept contributions from citizens who support their election.
But campaign contributions don't just allow political candidates to get their message out to voters, they are also an important way for citizens to exercise their First Amendment rights. Campaign contributions are a venerable form of peaceful political association. They allow citizens to join with candidates to promote political messages they mutually believe.
Because making and receiving political contributions is so closely connected to effective political speech and association, the U.S. Supreme Court has long recognized that the First Amendment imposes significant limits on the government's ability to restrict the financing of political campaigns. In recent years, these constitutional limits have become even more stringent, as the Court has cracked down on a wide variety of laws that ban or limit the financing of political speech. Indeed, just recently the Supreme Court invalidated the federal "aggregate" contribution limit, which imposed restrictions on the total amount that donors may contribute to all candidates and groups combined.
One common campaign-finance restriction that remains, however, are so-called individual contribution limits. Minnesota, like many states and the federal government, limits the amount of money any one person can donate to a candidate. In Minnesota, these limits vary depending on the office for which the candidate is running. In the two years before an election, a citizen can contribute a maximum of $4,000 to a candidate running for governor, $2,500 for attorney general, $2,000 for secretary of state or auditor, and $1,000 for State Senate or State House. 1
Unlike other states, though, Minnesota also has a separate, unique limit that arbitrarily cuts these other limits in half once a candidate has raised more than a certain amount of money from certain disfavored donors, including political action committees, lobbyists or even ordinary citizens who make contributions of more than half the legal limit. When this "special sources" limit kicks in, the limit for contributions to state legislative candidates drops from $1,000 to only $500. 2
Just like with individual contribution limits, Minnesota's special sources limit varies depending on the office. For State House members it currently stands at only $12,500. 3 That means that if a candidate accepts 12 contributions of $1,000 from ordinary citizens—all of which are perfectly legal—the thirteenth donor and all future donors may contribute no more than $500 each.
That is dishing out free speech rights on a first-come, first-served basis. And, it is an egregious violation of the First Amendment.
A Law That Harms Donors and Candidates
Doug Seaton is a Minnesotan who cares deeply about public policy and Minnesota's future. Because of this, he wants to support candidates who he thinks will work to enact the policies in which he believes. And, he believes that the best way to support the candidates he is passionate about is to give those candidates the contributions they need to spread their message to the public. But under Minnesota's special sources limit, Doug is limited in the amount he can contribute if "too many" other donors contribute "too much" money before he does.
In the past, Doug has made contributions to candidates at the legal limit, only to later receive a phone call from the candidate's campaign that the candidate has maxed out on special sources contributions. This meant Doug had to cut his contribution in half based on the irrelevant fact that someone else decided to exercise their First Amendment rights before he did.
The same is true of Van Carlson. For years Van was turned off by politics and thought he should not become involved because he could not make a difference. But in recent years, he decided he had no right to argue about the way things are if he did not work to change them. One of the things he thought he could do is help candidates get elected who share his values. And so he started donating to candidates, including his now-state representative Linda Runbeck. But, because of the special sources limit, how much he may donate to her is limited by how much others have already contributed.
State Representative Linda Runbeck has experienced the burdens of Minnesota's law from a candidate's perspective. She served in the state legislature for a dozen years before spending a decade outside of the legislature, helping run think tanks and performing other jobs. Spending time away from public office taught her more about issues her community faced, convincing her the time was right to come back to Minnesota's Capitol. As a result, in 2010, she ran for State House, and won. Since then, Rep. Runbeck has been reelected, and is running again in 2014.
Each time Rep. Runbeck runs she is faced with the same fundraising problems created by the special sources limit, which prevent her from accepting contributions from her constituents, like Van Carlson, who gave money too late in the process. The limits make running for office so confusing that when she reencountered them in 2010, she spent hours trying to decipher exactly how and when she would hit the limit, and to whom she needed to return checks because of it.
Another candidate who could have used the additional funds restricted by the special sources limit is Scott Dutcher. Passionate about politics his entire life, Scott started volunteering for political causes in college and soon found himself spending his spare moments licking envelopes for candidates who inspired him. After a lifetime of volunteering for others, Scott decided to throw his own hat in the ring and run for State House in 2012, losing by the narrowest of margins—just 255 votes out of over 21,000 votes cast.
Scott would have been able to send out more flyers and reach more potential voters if he had not maxed out his special sources limit by September of 2012. He also would not have had to spend so much time fundraising, and could have knocked on more doors and talked with more voters. But once Scott reached the limit, he could no longer accept larger contributions from people who believed in his candidacy. He was then limited to accepting contributions of only half the individual limit. This was devastating to Scott who, as a new candidate, needed to be able to get the word out in order to have a chance at winning.
That's why Doug, Van, Linda and Scott have decided to fight back. They've joined with the Institute for Justice to file a federal lawsuit to strike down Minnesota's arbitrary and unconstitutional special sources limit.
A victory in this case will allow individual contributors to donate to all campaigns for Minnesota state office, free from the special sources limit.
Why Minnesota's Law that Promotes Inequality Is Unconstitutional Under the First Amendment
The First Amendment protects campaign contributions as acts of free speech and association. Therefore, the government can only restrict them for specific reasons. In fact, the Supreme Court has recognized that a state may limit campaign contributions only to prevent quid pro quo corruption—that is, the trading of dollars for political favors—or the appearance of such corruption. 4 As the Supreme Court reiterated recently in McCutcheon v. FEC (2014), contributions cannot be limited just because people feel there is "too much money in politics," or to give certain favored candidates a competitive advantage. 5
Minnesota's special sources limit does nothing to prevent corruption or its appearance. The Minnesota Legislature has already decided that contributions up to the legal limit are not corrupting, and there is no reason to believe that they suddenly become corrupting after a candidate maxes out their special sources limit.
Consider the scenario where 12 citizens donate $1,000 each to a State House candidate, thus maxing out the candidate's special sources limit of $12,500. The Minnesota Legislature has decided that it is perfectly fine for those 12 people (whoever they are) to contribute $1,000 each to the candidate and that there is no danger that those 12 contributions are corrupting or appearing to corrupt the candidate. Yet, the thirteenth donor, and every donor after them, can donate no more than $500.
There is no justification for treating the thirteenth donor differently than the first 12. From the standpoint of preventing corruption then, the law is purely arbitrary.
But if Minnesota's special sources limits is not about preventing corruption, what is it designed to do?
The real explanation—as the proponents of the law openly stated when it was passed in 1993—is that the legislature wanted to "level the playing field" of speakers by placing candidates who rely on a smaller number of larger donors at a competitive disadvantage. 6 that is not a constitutional use of government power. Indeed, the Supreme Court has held for nearly 40 years that "the concept that government may restrict the speech of some elements of our society in order to enhance the relative voice of others is wholly foreign to the First Amendment." 7

Unfortunately, not every federal court has followed the Supreme Court's teachings. In 2005, the Eighth U.S. Circuit Court of Appeals, upheld the special sources limits as it applies to "political committees" or "PACs." But that case was considered long before McCutcheon and did not consider the issue raised in IJ's new challenge: whether the special sources limit is constitutional as applied to ordinary citizens wishing to give contributions of more than half the individual contribution limit. 10 Citizens United, 558 U.S. at 349-50.

9 rulings along with McCutcheon make absolutely clear that Minnesota's special sources limit cannot constitutionally be applied to ordinary citizens like Doug Seaton and Van Carlson.

Conclusion 

Minnesota allows an individual to contribute $1,000 to a candidate who is running for the State House. But only a lucky few can make those $1,000 contributions while everyone else is limited to $500 contributions. That makes no sense. In America, rights are not dished out on a first-come, first served basis.

Minnesota's law has nothing to do with combatting corruption and everything to do with rigging the electoral playing field for a favorite class of candidates. That's unconstitutional. And that is why donors Doug Seaton and Van Carlson, and candidates Linda Runbeck and Scott Dutcher, joined with the Institute for Justice to vindicate their rights and the First Amendment rights of all Minnesotans.

The Litigation Team

The lead attorney in Seaton v. Wiener is Institute for Justice Attorney Anthony Sanders. He is joined by IJ Attorney Katelynn McBride.

Reinforcing and Expanding Free Speech

The Institute for Justice litigates in support of fundamental individual liberties, including free speech. IJ's headquarters and state chapters have challenged, and are challenging, restrictions on political speech across the nation, including:

• Arizona Freedom Club PAC v. Bennett

In this case, the Supreme Court struck down Arizona's unconstitutional "matching funds" law—part of Arizona's so-called "Clean Elections Act." That law punished candidates who rejected the political welfare of public funding by giving extra taxpayer money to their publicly funded opponents when the candidates or independent groups who supported them spoke "too much."

• SpeechNow.org v. Federal Election Commission

In SpeechNow.org v. FEC, IJ and the Center for Competitive Politics represented a group of donors who simply wanted to donate money to a group, SpeechNow.org, in order for the group to run ads against candidates who were hostile to First Amendment rights, and to do so without coordinating with any candidate. But, federal law at the time limited them to contributing only $5,000 each to this effort. In March 2010, the D.C. Circuit Court of Appeals issued a unanimous, nine-judge decision holding that SpeechNow.org could accept unlimited donations to fund its political ads.

• Farris v. Seabrook

Currently pending in front of the Ninth U.S. Circuit Court of Appeals, IJ won a temporary injunction (affirmed by the Ninth Circuit in an earlier appeal) and then a permanent injunction allowing a group of citizens who wished to recall a politician from office to collect unlimited contributions because Washington state could not actually prove that such contributions could cause corruption.

• San Juan County v. No New Gas Tax

IJ secured a unanimous opinion from the Washington Supreme Court halting efforts by the government to treat on-air radio commentary about an initiative campaign as "in-kind" contributions subject to regulation under state campaign finance laws.

• Sampson v. Buescher

IJ protected six neighbors in Parker North, Colo., who spoke out against the annexation of their neighborhood to a nearby town, from Colorado's complex campaign finance laws and prosecution by their political opponents under those laws.

For More Information Contact:

Nico Perrino Institute for Justice 901 N. Glebe Road, Suite 900 Arlington, VA 22203 (703) 682-9320 ext. 254 [email protected]