Who pays when the government destroys private property for a public purpose, such as getting a fugitive off the streets? The answer should be clear: if the government breaks it, the government buys it. That's the simple principle the Institute for Justice (IJ) is seeking to establish in a new appeal before the 6th U.S. Circuit Court of Appeals.
In January 2022, Mollie Slaybaugh's adult son, who lived elsewhere, asked if he could come visit her at her Smyrna, Tennessee, home. Mollie agreed. Later that evening, she noticed a large police presence outside, and when she stepped out of her home to check what was going on, she was met by an officer with his gun drawn. Mollie had no idea her son was wanted for the murder of a police officer. She offered to help the police get her son to come out of the home and surrender himself, but the police told her to leave.
Police had the home surrounded, but Mollie's son refused to come out. The officers left that night, and when they returned the following day, they assaulted the home with dozens of tear gas cannisters, destroying drywall, textiles, and essentially everything in the home. Mollie estimates the damage totaled around $70,000.
When Mollie and her husband Michael sought compensation for the damage, their insurance denied coverage, arguing that acts of government are excluded from compensation. Both the town of Smyrna and Rutherford County refused to pay, as well. Feeling out of options, the Slaybaughs filed a federal lawsuit, seeking compensation. Unfortunately, a district court threw out their case, arguing that the government's use of "police powers" is exempt from the Fifth Amendment's Takings Clause, which requires just compensation when the government destroys private property for a public good.
Now, with the help of IJ, the Slaybaughs are appealing the lower court's decision to the Sixth Circuit. While pursuing criminal suspects and getting them off the streets is certainly a legitimate government function, the government is not exempt from compensating people whose private property is destroyed in that process.
This case is part of IJ's broader effort seeking compensation for individuals who have their homes, businesses, or other property destroyed by acts of government. IJ is currently representing an innocent Texas woman who had her home destroyed by a SWAT team that was pursuing a fugitive, and an innocent business owner in Los Angeles who had his print shop destroyed in a similar circumstance. Additionally, the Supreme Court recently agreed to hear IJ's case seeking compensation for a Texas farmer who has faced devastating floods ever since the state constructed a concrete barrier along a nearby highway.
Case Team
Attorneys
Staff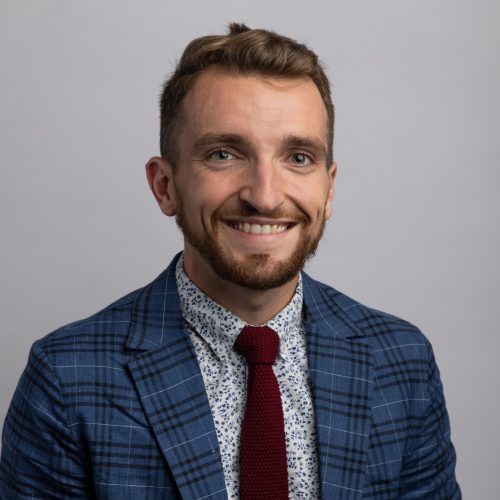 Communications Project Manager
Media Resources
Get in touch with the media contact and take a look at the image resources for the case.
Dan King
Communications Project Manager
[email protected]