Linda Martin thought she found a safe place to store cash she and her husband Reggie were setting aside to purchase a home. That place was a safe deposit box company in upscale Beverly Hills that had been around for years and sported state-of-the-art security measures. But now her home savings are in the hands of the FBI and she may never see it again, even though she did nothing wrong.
Months after storing her savings at US Private Vaults, Linda found out by watching the local news that the FBI had raided the business. Linda, knowing she had done nothing wrong, initially hoped the FBI would quickly return her money. But months later, the FBI acted on its hidden plan to profit from the tens of millions of dollars in valuables customers had stored at the business.
It sent forfeiture notices to hundreds of box renters telling them the government wanted to take their property forever, even though they were not named in the indictment against the company and even though the FBI's warrant explicitly directed agents to only open boxes for the purpose of identifying owners.
The notice Linda received was nearly identical to all the others sent out. It referred indirectly to hundreds of different federal laws that might give reason for the government to take the $40,200 in savings she had placed in her box. It did not say what the FBI thought Linda herself had done wrong, and she has not been charged with any crime.
Linda did not realize that by selecting the first option on the confusing form, "file a petition for remission," she was leaving it completely in the hands of the FBI whether to return any of her savings. To this day, the FBI is keeping her money with no indication whether it will return a single dollar.
If the government wants to forfeit someone's property, it should tell them what it thinks they did wrong. A federal judge has already found in another IJ case on behalf of US Private Vaults customers that the "anemic" forfeiture notices the FBI sends to forfeiture victims violate the due process guaranteed by the U.S. Constitution's Fifth Amendment. That's why Linda has teamed up with the Institute for Justice to file a nationwide class-action lawsuit challenging the FBI's forfeiture notices. Requiring the government to explain why it is forfeiting someone's property is critical to preventing wrongful seizures and attempted forfeitures.
Case Team
Clients
Attorneys
Staff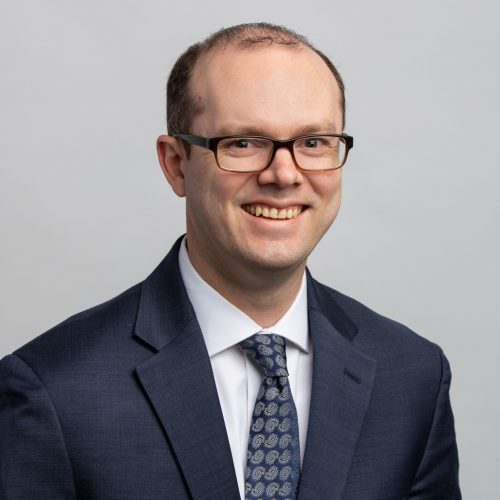 Director of Media Relations
Senior Paralegal and Office Manager (FL Office)
Media Resources
Get in touch with the media contact and take a look at the image resources for the case.
Andrew Wimer
Director of Media Relations
[email protected]
Saving for a Home
Linda knew the importance of having a place to call home. After spending time at Union Rescue Mission in 2019, she knew she wanted to save money for a home of her own. Once she met and moved in with Reggie Wilder, the two began working to make that dream a reality. They stayed with family, allowing them to live together rent-free and devote much of their income to savings. Linda was working for a valet parking company at a nice hotel in Los Angeles, while Reggie worked as a security guard.
Over two years of steady saving, Linda and Reggie put aside $40,200 in cash. To avoid easily accessing and spending the savings and to avoid becoming targets for robbery, they looked for a secure place to keep their money. Banks were not a good option: Linda didn't want to be tempted to spend the money using an ATM card, and her bank had no available safe deposit boxes.
Linda's experience is far from unique. In recent years, banks have stepped away from the safe deposit box business, increasingly viewing them as, according to a story in the New York Times, "more of a headache than they're worth. They're expensive to build, complicated to maintain and not very lucrative." The dearth of boxes at banks means that people are looking to private companies to fill the void.
When Linda started looking for alternative safe deposit box options, a Google search led her to US Private Vaults. It operated out of a strip mall in Beverly Hills, about a half-hour away from their home, and it offered hundreds of deposit boxes of various dimensions. The company was by no means a fly-by-night operation, having opened its doors in 2011. It offered sophisticated security measures, including the use of biometric data (e.g., iris scans, handprints) to control access to deposit boxes, and insurance in case of loss or theft. It also had a significant web presence, maintaining its own website and advertising its services on Facebook, Twitter, and Yelp. And it was a member of the Beverly Hills Chamber of Commerce. By all accounts, US Private Vaults looked like a safe place for Linda and her husband's savings. These features convinced Linda, and hundreds of others in the Los Angeles area, to rent from US Private Vaults.
The Federal Government Raids US Private Vaults
But the federal government had its sights set on US Private Vaults. On March 9, 2021, the U.S. Attorney in Los Angeles indicted the company—but no individuals—for money laundering and fraud. Curiously, the main sanction that the government sought in the indictment was to forfeit the relatively inexpensive rack of boxes, drawers and doors that held the private property of US Private Vaults' customers.
Importantly, the indictment did not allege that box renters, like Linda, violated any law by holding their property in a secure and private place. Nor could it, as there is no law against that kind of privacy. But it still tried to smear the majority of box holders as "criminals who used USPV's anonymity to hide their ill-gotten wealth."
After indicting US Private Vaults, the government obtained a warrant to seize the business's property, including the "nests of safety deposit boxes and keys" that it discussed in the indictment. But, in doing so, the government didn't even try to argue it should be able to seize the contents of the boxes, promising it would merely "inspect the property as necessary to identify the owner" and would search "no further than necessary to determine ownership."
In other words, the only thing the government was supposed to do was seize the nest. While it would temporarily hold the contents of those boxes, it promised to merely inventory the boxes and return their contents to their owners. That's why the warrant specifically stated that it "does not authorize a criminal search or seizure of the contents of the safety deposit boxes."
But what the FBI never told the federal magistrate judge is that it had already decided to pursue administrative forfeiture against the contents of any box that appeared to be worth more than $5,000. The FBI admitted as much under oath, with the FBI's forfeiture officer, Special Agent Jessie Murray, agreeing that "basically any cash that was seized that was above the – that $5,000 FBI minimum" would be subject to "administrative forfeiture" by the FBI. The FBI likewise agreed that nothing in the FBI's warrant application even hinted that the FBI "may seek to commence administrative forfeiture proceedings" against box renters' property, even though that was a fait accompli for any cash or valuables over $5,000.
So, naturally, the FBI's supposed inventory search quickly became a fishing expedition for any property officials could try to forfeit. Rather than keep the nest intact at US Private Vaults and notify box renters to come and collect their property, the government broke into every safe deposit box, including Linda's, destroying the very nest of boxes that its warrant application claimed it wanted. It ran currency agents found in front of drug-sniffing dogs specifically stationed on site, an action that makes no sense for inventory purposes but plenty of sense for the FBI's hunt for property to try to forfeit. And it told its agents to take copious notes of anything in the boxes that could aid its forfeiture efforts.
Meanwhile, the FBI gave little attention to its promise to inventory the property to protect against claims of loss and theft. Its files described boxes with significant amounts of gold and silver coins, for instance, as "misc. coins." That shoddy work not only led one box owner to claim that the FBI lost over $75,000 in gold coins, it also underscores that the FBI's goal was never to inventory property worth more than $5,000, but rather to seize and try to forfeit it.
The FBI Sends "Anemic" Forfeiture Notices to Linda and Other Forfeiture Victims Around the Country
Two months later, the FBI followed-up on its unconstitutional raid by sending Linda and other box renters boilerplate forfeiture notices. Under federal law, agencies like the FBI send forfeiture notices when they seek to permanently take—or forfeit—a person's property. But the notices the FBI sent were next to useless. They say nothing about why the FBI seized and wants to keep anyone's property.
Instead, they merely state where and when the property was taken. The notices refer only indirectly to hundreds of federal crimes for which property may be forfeited, but they say nothingabout who violated which federal law, how they violated it, or how the recipient is connected to that violation, if at all. For example, below is the relevant language from the notice the FBI's omnibus notice for the property it seized from more than 400 deposit boxes at US Private Vaults:
Then, on the "Attached List," the FBI states:
That reference to 18 U.S.C. § 981(a)(1)(C) alone points to 35 other federal statutes. For example, it incorporates 18 U.S.C. § 1956(7), which lists as "specified unlawful activity" the violation of more than 70 other federal statutes—ranging from copyright infringement to prohibitions on business dealings with North Korea. Left to guess which of the hundreds of federal crimes the FBI thinks they (or, perhaps, someone else) committed, owners of seized property must either (1) file what's known as a "petition for remission" with the FBI for return of the property, or (2) file a claim seeking to contest the forfeiture in federal court.
Linda tried to understand the notice and navigate the FBI's opaque, complicated administrative system by herself. She knew that Reggie previously had some run-ins with the law, but he had been on the straight and narrow since they met. And, more importantly, she knew that all the money in her box was legally earned. Innocently believing from the notice's confusing language that the FBI would recognize its mistake and simply return her money, she chose to file a petition. The notice fails to say that when a person files a petition, she also admits that the property is forfeitable and is essentially asking for the property's return only as a matter of administrative grace.
In a separate lawsuit against the government relating to the raid at US Private Vaults, box renters sued and claimed, among other things, that the FBI's notices were inadequate because they failed to specify the legal and factual reasons for the forfeiture. The federal judge agreed and entered an order prohibiting the FBI's attempt to forfeit property unless and until it cured the "anemic," unconstitutional notices by sending the plaintiff-box renters adequate notice of "the factual bases for seizure and the specific statutory provision allegedly violated."
Unfortunately for Linda, the order did not apply to her because the court limited it to the individual plaintiffs in that case. So, Linda has been trying to persuade the FBI to exercise its administrative grace and return her property to her. But the FBI has been anything but gracious. In the nearly two years since the FBI seized the savings from Linda's safe deposit box at US Private Vaults—delaying her dream to buy a family home—the FBI has neither returned her money nor provided any reasons why it was seized or should be forfeited.
The Legal Claims
The government's "anemic" notices fail to tell Linda why the FBI wants to forfeit her savings. They fall short of due process under the Fifth Amendment to the U.S. Constitution because they do not specify the factual and legal reasons for the proposed forfeitures. Of course, for Linda and other US Private Vaults box renters, the FBI cannot say what they did wrong because the FBI decided to seize and forfeit their property before even breaking the safe deposit boxes open.
Unfortunately, the FBI's efforts to forfeit property under the radar are not limited to Linda and the other US Private Vaults box renters. All across the United States, the FBI seeks to forfeit people's valuable property using those "anemic" forfeiture notices. That leaves property owners guessing as to what the government thinks they did wrong while they try to decide how to respond to the notice and how to navigate the FBI's convoluted and opaque system for returning seized property. For people like Linda, it can mean years go by without having any idea why the FBI took and wants to keep their property, or how and when they can expect to get it back. That violates the Fifth Amendment and causes real, immediate harm to every recipient of the FBI's notices.
Federal law enforcement agencies have a powerful incentive to make forfeiture difficult for property owners to fight. Civil and criminal forfeiture is a huge money maker for federal law enforcement. In just the five years from 2017 through 2021, Department of Justice agencies forfeited more than $8 billion. The FBI forfeited over $1.19 billion during that same time period. And that money goes into an account that DOJ controls itself, without input from Congress. If the government confuses people like Linda into filing a petition, those owners fall into a byzantine administrative process with no independent judge, no hearing, and no opportunity for judicial review. The FBI forfeited over $113 million through that administrative process over those five years.[1]
The Court and the Parties
This case is brought in the United States District Court for the District of Columbia.
The Institute for Justice (IJ) is representing Plaintiff Linda Martin, who brings claims individually and on behalf of a nationwide class of similarly situated individuals. The defendants are the Federal Bureau of Investigation and its Director Christopher Wray, who is being sued only in his official capacity.
The Litigation Team
This case is being litigated by IJ Attorneys Bob Belden and Keith Neely, as well as IJ Senior Attorney Robert Frommer, who represents a class of box renters in another case related to the government's actions at US Private Vaults.
About the Institute for Justice
The Institute for Justice is the nation's leading advocate for property rights. This case is the latest in IJ's nationwide initiative to secure property owners' rights against unconstitutional searches, seizures, abusive fines and civil forfeiture. IJ is currently litigating on behalf of US Private Vaults box renters whose records the FBI is wrongfully retaining after its unconstitutional raid. IJ is also fighting unconstitutional civil forfeiture appeal procedures in New York, as well as unconstitutional forfeitures by state police and DEA agents in Nevada and by DEA and TSA agents in airports in North Carolina and Pennsylvania.
---
[1] All figures represent fiscal years. FBI figures were calculated using the Department of Justice's Consolidated Asset Tracking System, available at https://www.justice.gov/afp/freedom-information-act. Department of Justice figures are drawn from Annual Financial Statements, available at https://www.justice.gov/afp/reports-0.