Josh Highlander's son is afraid of the boogeyman. While playing with his mother in the yard, their basketball rolled toward the woods. She was shocked to see a figure standing in their woods wearing a camouflage "leafy jacket." She quickly brought her son back in the house and alerted Josh.
By the time Josh came out, the stranger was nowhere to be seen. But Josh soon discovered that a camera he used to monitor game on his property was missing. He called police to report the theft. They responded that the camera was in the possession of the Virginia Department of Wildlife Resources (DWR). In the weeks following, Josh did not receive a warrant nor was he given any hunting citations. Josh's son was afraid to go outside alone for weeks afterward and continues to talk about the scary man in the woods.
Josh is an avid hunter and has grown a food plot on his property to attract game. Growing food plots isn't just legal, it's encouraged on the DWR's own website. The camera was posted on a pole in the middle of the plot, which is about 100 yards through the woods from the house.
The 30 acres Josh owns outside Richmond is private land. When he built his home a few years ago, he purchased and posted more than 100 "private property" signs so that he could make that clear.
Virginia is one of many states where government officials conduct warrantless searches of "open fields" under a century-old U.S. Supreme Court precedent. That precedent leaves most private property in the U.S. unprotected by the Fourth Amendment's prohibition against unreasonable searches and seizures.
But the DWR did more than just trespass on his property and observe his family. It took Josh's camera in order to spy on him. Now, Josh and the Institute for Justice are suing in state court to get his camera back, to protect his home, and to restore the right of all Virginians to be secure on their land. Whatever the U.S. Supreme Court may have said about the Fourth Amendment, the Virginia Constitution does not tolerate these kinds of warrantless intrusions.
Case Team
Clients
Attorneys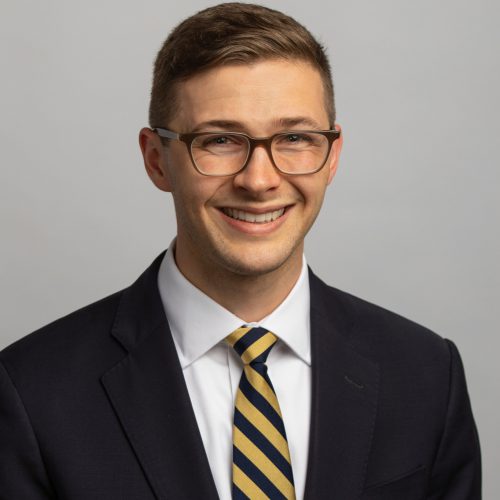 Attorney and Elfie Gallun Fellow in Freedom and the Constitution
Staff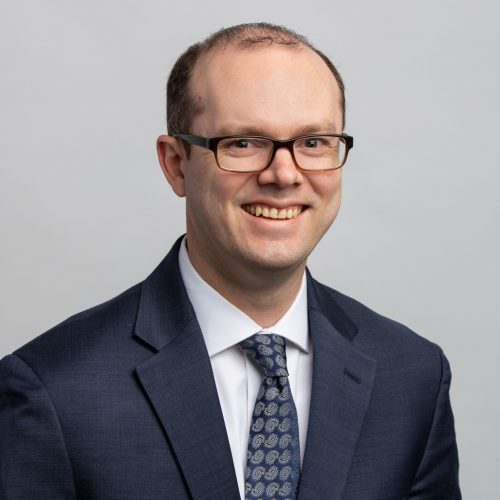 Director of Media Relations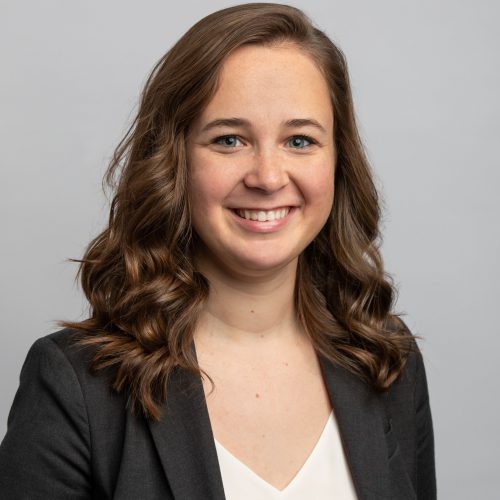 Media Resources
Get in touch with the media contact and take a look at the image resources for the case.
Andrew Wimer
Director of Media Relations
[email protected]
Josh Highlander's Home is Private Property
Josh and his family bought about 30 acres of property east of Richmond, Virginia, in 2019 and built a new home. Josh thought it was an ideal place to raise a family. The land sits on a residential street not far from his father's house. And the land provides plenty of space for his kids to roam and play, while the woods provide seclusion and privacy. To protect that privacy, one of the first things he did after purchasing his land was order 100 "no trespassing" signs and post them along his property line.
Josh is a lifelong hunter who grew a food plot on the property and built a hunting stand near it. Food plots are a legal way to attract game—indeed, the Virginia Department of Wildlife Resources (DWR) instructs hunters on how to prepare them. Josh placed cameras near his home and one on a pole in the middle of the food plot.
Josh has lived quietly on his property for years and has never received a citation for hunting violations from DWR. That peace was disrupted on a spring day in 2023.
Department of Wildlife Resources' Sting Operation
On the first day of turkey-hunting season in Virginia—April 8—state game wardens entered three properties associated with the Highlander family. First, an agent approached Josh's brother Rob, who was hunting on a food plot on property located miles east of Josh's home that had been owned by the Highlander family and on which they maintained hunting rights.
The agent accused Rob of "hunting over bait," which is a violation in Virginia. At the same time, the agent seized two cameras as "evidence." The agents claimed to have found seeds in the field and apparently concluded that the seeds were bait. But the DWR recognizes that to have a food plot, you have to spread seeds, and its own website provides instructions for doing so. Rob insists that he was legally hunting over a food plot and has hired an attorney to contest the ticket.
Later that day, DWR officers approached Josh's father, Rob Sr., while he was hunting turkey on another property west of Josh's home. Although the agents questioned Rob Sr. about hunting turkey that day, they did not give him a citation. But later, Rob Sr. noticed that one of his cameras had gone missing.
The "Boogeyman" Visits Josh's Home
The agents' next stop was Josh's home, which has a yard with a basketball hoop and trampoline just feet from the house. When the basketball that his six-year-old son and wife were playing with rolled toward the woods, she saw a man in a "leafy jacket" walking through the trees. Leafy jackets are heavily camouflaged, breaking up the silhouette of the wearer, making someone look a bit like the Swamp Thing.
They quickly came inside the house and alerted Josh, but by the time he came out the stranger was gone. Josh soon discovered that the camera in his food plot had been taken. He later learned that three wardens in camouflage had parked in a nearby cul-de-sac and walked across another piece of private property to enter his land. The wardens did not tell Josh that they were going to seize his camera, nor did they mention or present him with a copy of any warrant.
Neither Josh nor Rob Sr. saw wardens take their cameras and did not receive anything from DWR indicating that it had their property. Josh reported the missing cameras to local police. The police called back the next day and confirmed that DWR had the cameras and was holding them as part of an ongoing investigation. As of June 2023, the cameras had not been returned, no seizure warrant had been produced, and no citations had been issued.
DWR's Possible Justification: The Open Fields Doctrine
Most Americans would think that a government search of their property would require a warrant, but game wardens in many states trespass at will under the century-old "open fields" doctrine. The U.S. Supreme Court ruled in Hester v. United States that the Fourth Amendment did not apply to private land broadly, only the home and the area immediately around it, known in legal terms as the "curtilage."[i] In a single sentence, the Supreme Court announced that the Fourth Amendment's protection for "persons, houses, papers and effects" did not extend to the so-called "open fields." Many states that had similar provisions in their constitutions followed this decision.
Virginia's Constitution, however, is different. It does not refer to "persons, houses, papers, and effects," instead broadly forbidding general, warrantless searches of all "suspected places."[ii] Nevertheless, in another century-old decision, the Virginia Supreme Court in McClannan v. Chaplain ignored the Virginia Constitution's express protection of "places" and held that land outside the home and curtilage is not protected against warrantless searches.[iii]
DWR officers have taken this broad authority and run with it. Not only do DWR officers conduct warrantless searches of private land throughout Virginia, they even seize property—like Josh's camera—from that land without a warrant. That's something even the federal open fields doctrine does not authorize. Wilder still, it's public knowledge that planting cameras on private land to spy on landowners—a practice IJ has confirmed, through public-records requests—commonly occurs throughout Virginia.
The Legal Claims
In Virginia, government agents should not be able to sneak onto your private property, take your cameras without a warrant, and then use those cameras to spy on you. Article I, Section 10 of the Virginia Constitution protects all "places"—even the woods around your home where your children play—from such intrusions.
This lawsuit therefore challenges the three distinct ways that DWR not only violated Josh's constitutional rights but routinely violates the rights of Virginians across the Commonwealth. First, DWR officers can't search around your private land without a warrant. The Virginia Supreme Court should repudiate the "open fields" doctrine and follow the language of the Virginia Constitution that protects all private property from warrantless intrusions. Second, DWR officers can't sneak onto your land and seize property like cameras without a warrant. Even courts that allow warrantless searches of so-called "open fields" nevertheless recognize that the doctrine does not permit warrantless seizures of personal property found in open fields.[iv] Finally, even if the government could sneak onto your land and seize personal property like a camera without a warrant, it's unconstitutional to open that camera and search through the photos without a warrant.
The Litigation Team
Josh Highlander is represented by Institute for Justice Senior Attorney Rob Frommer and Attorneys Joe Gay and Josh Windham.
The Institute for Justice
The Institute for Justice is a nonprofit, public interest law firm that defends property rights nationwide. This case is part of IJ's Project on the Fourth Amendment, which seeks to protect the right of Americans to be secure in their persons and property. IJ is currently fighting the open fields doctrine on behalf of property owners in Tennessee and hunting clubs in Pennsylvania. IJ is also fighting against warrantless inspections of rental homes in Iowa and Pennsylvania. IJ will also soon be arguing before the Michigan Supreme Court on behalf of a homeowner subjected to a warrantless drone search.
---
[i] 265 U.S. 57 (1924).
[ii] Va. Const. art. I, § 10 ("That general warrants, whereby an officer or messenger may be commanded to search suspected places without evidence of a fact committed, or to seize any person or persons not named, or whose offense is not particularly described and supported by evidence, are grievous and oppressive, and ought not to be granted.").
[iii] 136 Va. 1, 116 S.E. 495 (1923).
[iv] Hopkins v. Nichols, 37 F.4th 1110, 1117 (6th Cir. 2022) ("open fields" doctrine allowed police to enter a farm without a warrant but not to seize cattle from that farm without a warrant).