IJ Win in Wisconsin Vindicates Activist's Right to Criticize Government Officials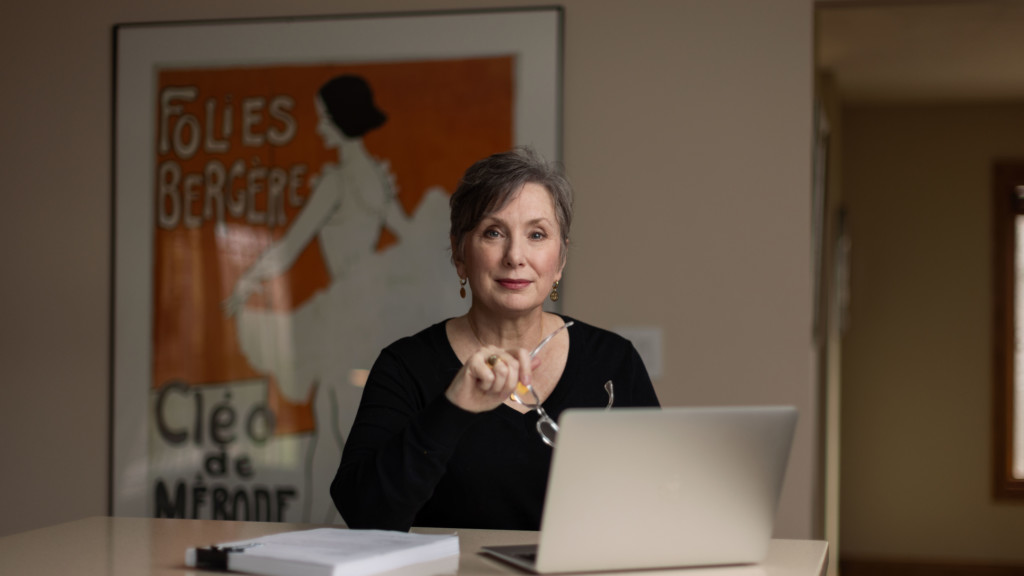 Speak up about politics and you can expect to draw a fair amount of heat. People feel passionately about how their government is run, so handling disagreement comes with the territory.
But if you criticize a particularly thin-skinned government official, speaking up can also get you sued.
That's what happened to Kelly Gallaher, a local activist in Mount Pleasant, Wisconsin, when she dared to call the village attorney out for lying to the local newspaper. Kelly rose to local prominence opposing her hometown's threats to use eminent domain for a famously ill-advised development to benefit Foxconn. But Kelly ended up in Village Attorney Chris Smith's crosshairs over something comparatively mundane: opposing a proposal to extend the term lengths of village board members from two years to three. Among other things, Kelly publicly argued that the term length change lacked sufficient public notice. Smith, who initially proposed the change, countered by telling the local newspaper that the change had been discussed for years.
That struck Kelly as false. She follows the village board meetings carefully and she would have known if this had ever come up. And when Kelly sent an open records request to Smith demanding records to substantiate his claim, he confirmed that no such records existed. So Kelly shared her research with the public and called Smith out for lying.
Watch a short case video here.
This kind of back-and-forth is normal in small-town politics. Smith's response, though, was not: Instead of explaining himself, Smith sued Kelly. According to Smith, Kelly's words defamed him and caused him "emotional distress." What's more, Smith demanded punitive damages because Kelly's activism included hundreds of social media posts about local policy that made village officials look bad.
Smith's lawsuit was hardly on solid legal footing. After all, the First Amendment protects the right to freely speak up about politics and other matters of public concern. But retaliatory lawsuits like this one are often more about terrifying defendants into silence than winning in the court room. In fact, that's initially what happened to Kelly—before Smith sued her, he sent a threat letter demanding that Kelly retract her statements and promise never to speak about him in public again. Frightened and unsure about her ability to afford a legal defense, Kelly agreed to comply. Smith sued anyway.
But Kelly, like everyone in America, has the right to criticize her own government—even if it hurts government officials' feelings. That is why Kelly teamed up with IJ to defeat Smith's bogus defamation lawsuit on the merits. With IJ's help, Kelly argued that her statements were not defamatory and that Smith had not cleared the high bar the First Amendment sets for public officials filing defamation suits. At a hearing, a Wisconsin state judge agreed on both counts, dismissing Smith's lawsuit with prejudice and handing Kelly a resounding victory.
By refusing to be silenced, Kelly stood up not only to the village attorney of Mount Pleasant but to every government official looking to cow people into sacrificing their First Amendment right to speak.
James T. Knight II is an IJ Law & Liberty Fellow.
Subscribe to get Liberty & Law magazine direct to your mailbox!
Sign up to receive IJ's bimonthly magazine, Liberty & Law, along with breaking news updates about the Institute for Justice's fight to protect the rights of all Americans.