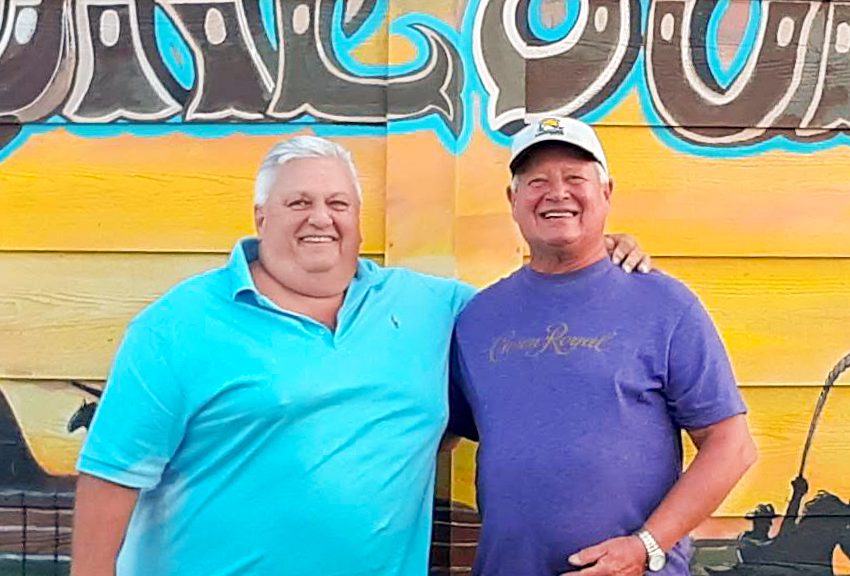 Mandan, N.D.—Following a federal court order in Lonesome Dove's lawsuit against Mandan over the city's mural guidelines, all Mandan businesses are free to display murals without the government's permission as the lawsuit continues.
On July 11, Magistrate Judge Clare R. Hochhalter of the U.S. District Court for the District of North Dakota ordered that "The City of Mandan shall not enforce its mural ordinance against plaintiff Lonesome Dove, Inc. or others subject to it, during the pendency of this litigation."
"This order means the people of Mandan don't have to ask government officials for permission to express themselves by painting a mural," said Institute for Justice (IJ) Senior Attorney Robert Frommer, who represents Lonesome Dove. "We won't stop until Mandan residents have their First Amendment rights vindicated once and for all."
Lonesome Dove owners Brian Berube and August "Augie" Kersten and IJ sued Mandan in May for ordering that they take a mural down that improved the appearance of their business. They had tried to get a permit for their mural, but the city denied it for being on the front of their building and for displaying the name "Lonesome Dove," which the city decided was a "commercial message." These restrictions are unconstitutional: Murals are protected by the First Amendment, and the government does not get to play art critic by deciding what speech is okay and what isn't.
Recognizing that Mandan's mural code "is unlikely to survive constitutional muster," U.S. District Court Judge Daniel Hovland approved a temporary restraining order protecting Lonesome Dove's mural from destruction just two days after Lonesome Dove filed its lawsuit. At a settlement conference in July, the city agreed to extend and expand that temporary restraining order by refraining from enforcing its mural ordinance against anyone in the city.
"I'm happy that we and other businesses here can have murals now, but we'll keep fighting until the ordinance is gone for good," Brian Berube said.