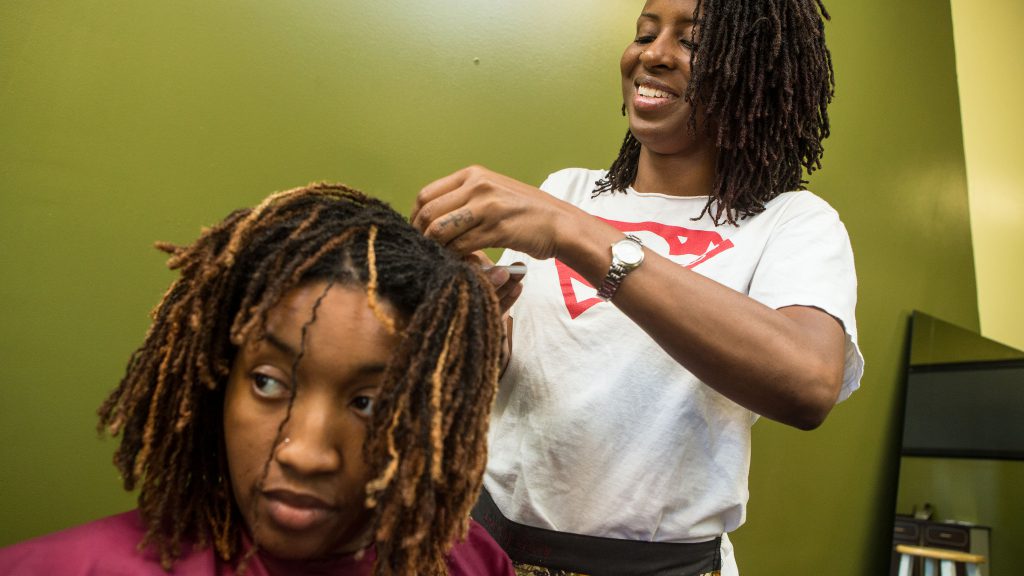 Jefferson City, Mo.—On Friday, legislation to create a new stand-alone braiding license was signed into law, finally allowing natural, African-style hair braiders in Missouri to practice their art without the tremendous burden of acquiring an irrelevant cosmetology license. A state cosmetology license requires 1,500 hours of training that teaches nothing about African-style hair braiding, and the average cost of tuition at a cosmetology school in Missouri is nearly $12,000. In contrast, the new license will require that braiders pay a fee of $20, watch a four to six-hour instructional video and submit to board inspections. The requirement that braiders obtain a cosmetology license before they can practice their craft is the subject of a current lawsuit brought by the Institute for Justice (IJ).
"The new braiding license is a dramatic improvement from Missouri's incredibly burdensome requirement that African-style braiders waste a thousand or more hours and spend tens of thousands of dollars to obtain a full cosmetology license, just to braid hair," said IJ's Dan Alban, the lead attorney for the braiders. "Rep. Shamed Dogan has been tireless in his commitment to pushing forward on braiding freedom bills over several years. Missouri's natural hair braiders are extremely grateful that Rep. Dogan kept fighting for their right to earn a living and provide for their families, particularly after more than a decade of failed legislative reforms."
While the new law is welcome relief for braiders, it is not necessary to require people to watch a four to six-hour video to do something as safe and simple as hair braiding. In addition, the new inspection regime could raise concerns under the Fourth Amendment's prohibition on unreasonable searches depending on how it is implemented.
"While it is good that the state of Missouri finally realized that the cosmetology license has nothing to do with braiding, we should remember that 25 states don't require braiders to acquire a license at all," said Paul Avelar, IJ senior attorney and head of IJ's Braiding Freedom Initiative. "Missouri, like all states, should still consider whether government should license something as safe and common as braiding hair."
Since June 2014, IJ has represented Missouri entrepreneurs Joba Niang and Tameka Stigers in a federal lawsuit brought to vindicate their constitutional right to economic liberty. Both the U.S. District Court and 8th U.S. Circuit Court of Appeals ruled against the braiders, despite acknowledging that the required license had little, if anything, to do with braiding. The 8th Circuit ruled that Missouri was free to impose a "needless, wasteful requirement" on braiders if any small part of the licensing scheme is potentially relevant to braiding. The braiders have asked the U.S. Supreme Court to review that decision and their petition for certiorari is currently pending. Friday's signing will likely moot that case.