Four years ago, Robert Reeves' car was seized by police in Detroit using civil forfeiture. Although he was never charged with a crime, police attempted to use civil forfeiture to seize and keep Robert's 1991 Camaro. Robert knew what happened to him was wrong, and in 2020 he partnered with the Institute for Justice to file a federal class action lawsuit to put an end to Wayne County's unconstitutional policing-for-profit practice of seizing cars from innocent motorists.
That's where this lawsuit begins.
Within two weeks of filing suit, Wayne County prosecutors began to wage a war of retribution against Robert. They filed two felony charges against Robert and then attempted to leverage those charges to derail his federal class action lawsuit. When a judge dismissed that, they didn't give up. Instead, they filed a second set of identical charges, which were once again dismissed for lack of evidence.
Robert refuses to let the county intimidate him, which is why he is filing a second lawsuit against Wayne County aimed at not only stopping prosecutors' campaign of harassment against him, but to ensure that no one else is threatened with jail time for daring to hold government officials accountable.
Case Team
Clients
Attorneys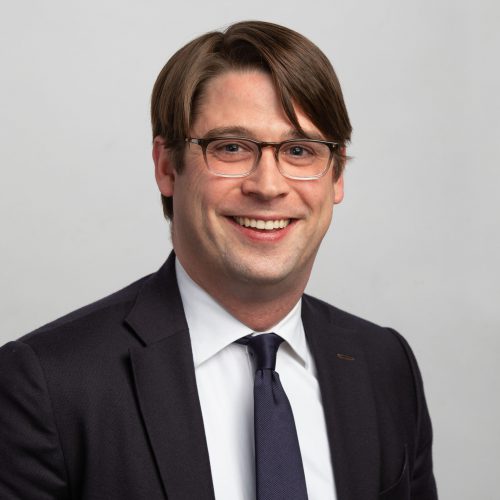 Staff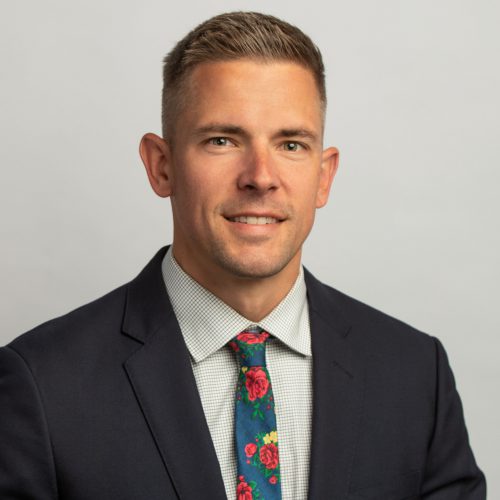 Vice President for Communications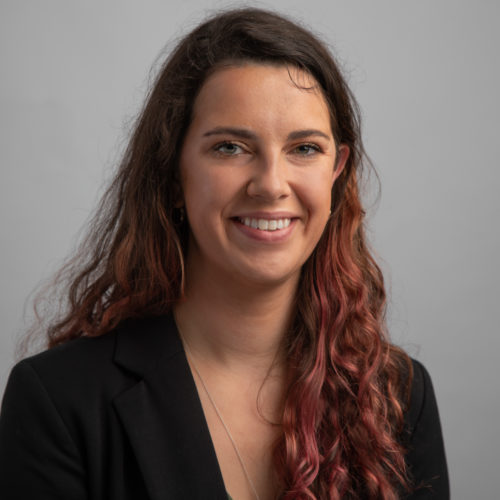 Paralegal and Office Manager (WA Office)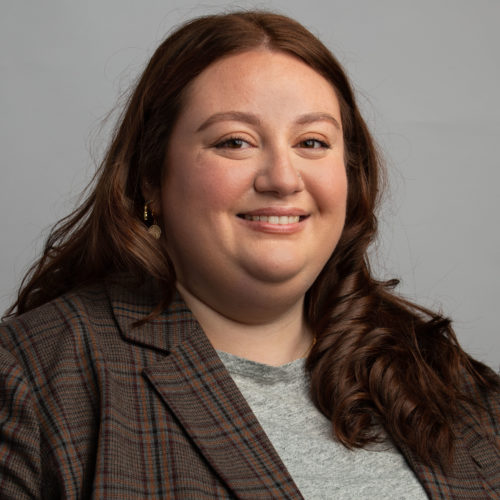 Media Resources
Get in touch with the media contact and take a look at the image resources for the case.
J. Justin Wilson
Vice President for Communications
[email protected]
Robert's "Crime": Challenging Wayne County's Seizure-and-Ransom Policy
Robert Reeves—an auto repairman, construction worker, and lifelong Detroiter—is all too familiar with Wayne County's abusive legal tactics. In 2019, police seized Robert's 1991 Chevrolet Camaro using a controversial legal process called civil forfeiture. Using this process, the government can take property without ever charging anyone with a crime. As long as they have a hunch that the property is in some way connected to criminal activity, they can declare the property itself—not the owner—"guilty." To get the property back, the owner, must then mount a legal defense and prove the property's innocence. It turns the notion of innocent until proven guilty on its head.
Like hundreds of Detroit drivers every year, police never charged Robert with a crime when they seized his car in July 2019. Police said they were keeping his '91 Camaro because they witnessed him drive to a job site where there was allegedly stolen construction equipment. They never accused him of stealing the equipment, and he assured the police he had no knowledge of any theft. Robert's innocence did not matter—Wayne County declared his car guilty. To get it back, they told him he would have to pay a $900 "retribution fee."
Seven months later, Robert partnered with the Institute for Justice to file a class action lawsuit challenging Wayne County's seizure-and-ransom policy. Standing alongside other plaintiffs at a press conference, he detailed the county's illegal seizure of his car and asked a federal court to correct the injustice. That lawsuit is pending in federal court.
The right thing for Wayne County to do would have been to return Robert's car and compensate him for the enormous inconvenience seizing it created. But Wayne County didn't do the right thing. Instead, in an effort to preserve their civil forfeiture-derived cash flow, Wayne County prosecutors instead launched an unconstitutional campaign of retribution against Robert.
Wayne County Engages in a Coordinated Campaign to Silence Robert
Within two weeks of filing suit, the Wayne County Prosecutor's Office charged Robert with two felony counts of receiving and concealing stolen property. Then, as if on cue, the county argued that Robert could not maintain his lawsuit against its forfeiture program because of a legal doctrine that requires courts to suspend certain lawsuits if a plaintiff is embroiled in criminal proceedings. 1
None of the evidence had changed. The county still lacked proof that Robert was in any way responsible for the stolen construction equipment, or that he knew the equipment was stolen at all. But the goal was never to convict Robert. The goal was to silence him and others who dare speak out in court against the county's policies.
A judge swiftly dismissed the county's bogus charges for lack of evidence, but that didn't stop the onslaught. Just two weeks later, the prosecutors refiled the same charges against Robert. This time, they only charged Robert—none of the individuals who were actually alleged to have stolen the equipment were charged. And once more, the county argued that Robert could not continue his lawsuit because of ongoing criminal proceedings. Robert once again mounted a defense before the same judge and for the second time, the judge dismissed the county's case for lack of evidence.
Now, Robert is speaking out again and filing a second lawsuit against Wayne County, arguing that its campaign of retribution amounts to an unconstitutional infringement of his First Amendment rights. At the risk of future prosecution, he has partnered with the Institute for Justice to ensure that Wayne County cannot silence other Detroiters who criticize its policies.
The United States Constitution and Michigan Constitution Prohibit the Government from Using Its Prosecutorial Powers to Silence Its Critics
The First Amendment of the United States Constitution protects Americans' right to criticize the government without fear of retaliation. This right extends to those who criticize the government in public, or as in Robert's case, in court. The government is not permitted to abuse its prosecutorial powers to harass, threaten, or scare plaintiffs into dropping their lawsuits, which is precisely what Wayne County has done.
Separately, Article I, Section 5 of the Michigan Constitution states: "Every person may freely speak, write, express and publish his views on all subjects … ." 2 And Article I, Section 3 guarantees the right "to petition the government for redress of grievances." Both provisions protect Robert's right to file a public interest lawsuit against the government and publicly oppose Wayne County's unjust policies. And as the Michigan Supreme Court recently held, the Michigan Constitution is not a mere suggestion to government officials, but implicitly provides a remedy to those whose constitutional rights have been violated. 3
In his Complaint, Robert lays out the evidence that the two criminal prosecutions against him were part of a coordinated effort between the Wayne County Department of Corporation Counsel (which represents Wayne County in its defense to the federal class action) and the Wayne County Prosecutor's Office. Attorneys in those offices worked together to punish Robert for his participation in the lawsuit, and to defend Wayne County's rapacious vehicle forfeiture program by any means necessary. Robert is working to hold these government actors accountable for the violation of his constitutional rights, and to ensure that they do not pursue retaliatory campaigns against others.
Robert seeks damages and injunctive relief under 42 U.S.C. § 1983 and the Michigan Constitution. He further asks the Circuit Court for the County of Wayne to declare the county's concerted policy and practice of retaliating against individuals who criticize it to be unconstitutional. Finally, his Complaint includes state tort law claims for abuse of process and malicious prosecution.
The Litigation Team
Robert Reeves is represented by Institute for Justice Attorney Kirby West, Senior Attorney Wesley Hottot, and Litigation Fellow Christian Lansinger.
The Institute for Justice
Founded in 1991, the Institute for Justice is the national law firm for liberty. Defending free speech since its founding, IJ is the leading public-interest law firm fighting both government officials who retaliate against critics, and the legal rules that protect them from being held accountable. IJ currently represents Sylvia Gonzalez, who was arrested on bogus charges after circulating a petition advocating for the removal of her city manager; William Fambrough, who was fined and had his van towed after he used it to campaign for his mayor's opponent; and Justin Pulliam, who was arrested because he ran a YouTube channel on which he posted video he took of police encounters. We represent these individuals because if we the people must follow the law, our government must follow the Constitution.