It is well documented that St. Paul police officer Heather Weyker fabricated a crime ring and single-handedly ruined the lives of dozens of people, who she landed in federal prison through what one federal appeals court labeled "lies and manipulation" and another characterized as Weyker's "fictitious story."
Nevertheless, Weyker has walked away scot-free: she has avoided criminal charges; kept her high-paying job as a St. Paul police officer; and been shielded from all liability for her egregious unconstitutional acts.
Why?
Because, in addition to her state authority, Weyker was also deputized as a federal officer to work on a joint state-federal task force when she violated the Constitution. And, tragically, courts across the nation now regularly extend absolute immunity to the abuses of task force members like Weyker.
Members of joint task forces act under both state and federal law. But courts now force would-be plaintiffs whose rights have been violated to pursue their claims against such officials under the much more restricted framework governing liability for federal officials. In practice, this means that individuals have no remedy against task-force officers because courts now grant federal officers de facto federal immunity.
The case of Ifrah Yassin, was appealed to the U.S. Supreme Court by the Institute for Justice, as a stark example of how the courts are denying justice to those who have been clearly and unjustly harmed by joint task force members. Unfortunately, the Supreme Court declined to hear her appeal in winter of 2023.
Case Team
Clients
Attorneys
Staff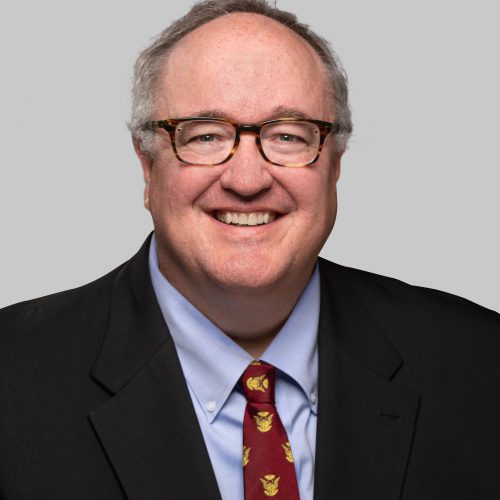 Vice President for Strategic Relations
Media Resources
Get in touch with the media contact and take a look at the image resources for the case.
John E. Kramer
Vice President for Strategic Relations
[email protected]
Officer Weyker's Web of Lies
In June 2011, Ifrah Yassin and Hamdi Mohamud—Somali refugees who were then teenage high school students—witnessed an altercation between a childhood friend and a girl named Muna Abdulkadir. The altercation escalated, and Muna ultimately attacked Ifrah and her friends with a knife. Ifrah called the police, and Minneapolis police officer Anthijuan Beeks responded to the call.
At the same time, Muna called federally deputized St. Paul police officer Heather Weyker for help. Muna was the "star witness" in the concocted investigation—an investigation knowingly built on lies—that Weyker was manufacturing against dozens of immigrants.
While Beeks was investigating the knife attack, he received a message to call Weyker. Weyker introduced herself as a St. Paul police officer and told Beeks lies to prompt him to arrest Ifrah and Hamdi instead of Muna. Although the altercation had nothing to do with Weyker's investigation, Weyker lied to Beeks, telling him that the girls were trying to intimidate Muna to discourage her from cooperating with Weyker. As a result, Ifrah and Hamdi were arrested for "witness tampering."
Weyker's documented lies didn't stop there. She initially filed an incident report with the St. Paul Police Department. A short time later, she also composed a federal criminal complaint and affidavit, which included fabricated facts and information Weyker knew to be false. She also withheld facts showing that Ifrah and Hamdi were innocent—all with the intention that the girls would continue to be detained without any probable cause.
Weyker's plan worked. Although Ifrah and Hamdi never should have been charged with any crimes in the first place, they ended up spending two years in federal custody. Charges against Hamdi were ultimately dropped, but Ifrah stood trial—facing life in prison. Ifrah was ultimately found not guilty. A federal appeals court has stated clearly that Weyker lied.[i] In the end, Weyker's bogus investigation justifiably fell apart.
Blanket Immunity for Joint Task Force Members:
Heads Officers Win, Tails Their Victims Lose
When Hamdi sued Weyker, the 8th Circuit (which covers Minnesota, Arkansas, Iowa, Missouri, Nebraska, North Dakota and South Dakota) held that Weyker could not be sued as a federal officer. The court reasoned that state and local officers can be sued for violating someone's constitutional rights under a federal civil rights statute commonly referred to as Section 1983. But no comparable statute exists for federal officers. So, if someone wants to sue a federal officer, they must sue directly under the U.S. Constitution—a course of action that recently has been greatly limited by the U.S. Supreme Court. Over the past 40 years, the Court has allowed only an extremely narrow set of constitutional violations to be redressed that way. In this restricted context, the 8th Circuit concluded that Weyker's violations are not among those that can be redressed directly under the U.S. Constitution. In other words, Weyker has absolute federal immunity.
That left Ifrah with only one avenue of relief—to sue Weyker as a state official under Section 1983. Yet the trial court tossed Ifrah's case without even allowing Ifrah to look for more supporting facts or ask Weyker a single question. The court decided that state-official claims were categorically unavailable, as Weyker was acting exclusively as a federal officer because she was a task force member.
Ifrah appealed that decision to the 8th Circuit, to no avail. The court agreed that, as a task-force member, Weyker was acting exclusively as a federal officer. And, as it had already held in Hamdi's case, Weyker had federal immunity. According to the court, even though "Weyker occasionally let her local practices creep into her federal activities," there was no "actual or purported relationship" between Weyker's conduct and her duties as a state law-enforcement officer.[ii]
According to the court, then, Ifrah and Hamdi have absolutely no way to hold Weyker accountable for her actions. Their constitutional rights were violated, but they have no remedy in American courts.
Heads Weyker wins, tails her victims lose.
Weyker has ruined dozens of peoples' lives and has faced no accountability for her actions. No police officer should be able to lie, ruin an innocent person's life, and get away with it—no matter what their badge says. Yet, nationwide, courts now grant officers who by serve on joint state-federal task forces blanket immunity from accountability when they violate someone's constitutional rights, no matter how clearly and egregiously. That's why the Institute for Justice, on Ifrah's behalf, is asking the U.S. Supreme Court to hear Ifrah's case and affirm the common-sense principle that constitutional rights should be enforceable.
The Litigation Team
The litigation team consists of IJ Senior Attorney Patrick Jaicomo and IJ Attorneys Anya Bidwell and Tori Clark.
The Institute for Justice
The Institute for Justice is a public-interest law firm that litigates nationwide to vindicate individual liberties. IJ is fighting to hold government authorities accountable in places like Louisiana, Ohio, and West Virginia. IJ has extensively fought to preserve liability for federal officials who violate the Constitution—including on behalf of Hamdi Mohamud and James King, whose rights were also violated by task force members. IJ's Project on Immunity and Accountability seeks to combat the myriad legal doctrines that stand in the way of injured individuals trying to vindicate their constitutional rights. If there's a right, there must be a remedy.
---
[i] Yassin v. Weyker, 39 F.4th 1086, 1088 (8th Cir. 2022).
[ii] Id. at 1091.