Brian Moore fought to get his property back from the federal government and he won. In 2021, Drug Enforcement Administration (DEA) agents seized $8,500 in cash from him at Atlanta's airport while he was waiting to board a flight. The DEA agents had no valid reason to take his money, and they never pursued criminal charges against him. Brian sued to get the money back and, after about a year of litigation, the government threw in the towel. It asked the federal court to dismiss its case with prejudice and eventually returned Brian's money.
But the federal court refused to acknowledge Brian's victory. After the court dismissed the case, Brian asked for the $15,200 in fees that his attorneys had accrued while defending his property from forfeiture. Yet the court ruled that Brian did not really win the case—despite getting his money back and getting the entire case dismissed—because the government had voluntarily asked for its case to be dismissed.
The federal court got it wrong: The government dismissed Brian's case only once it was knee-deep in litigation and realized it was going to lose. And the court dismissed the case with prejudice, meaning the government cannot just try again to forfeit Brian's money in a follow-up case. Brian clearly prevailed in the case, getting all the legal relief one could ask for.
Now, Brian has teamed up with the Institute for Justice to appeal his case to the 11th U.S. Circuit Court of Appeals. It costs money to defend your property against civil forfeiture—in Brian's case it cost almost twice as much as the value of the property—and those who successfully fight the government's attempt to take their property deserve to be made whole. If they are not compensated for the cost of successfully litigating their case, even more property owners will simply give up rather than contest this government abuse. And when the government takes property from innocent people, it should be the one to pay.
Case Team
Clients
Attorneys
Staff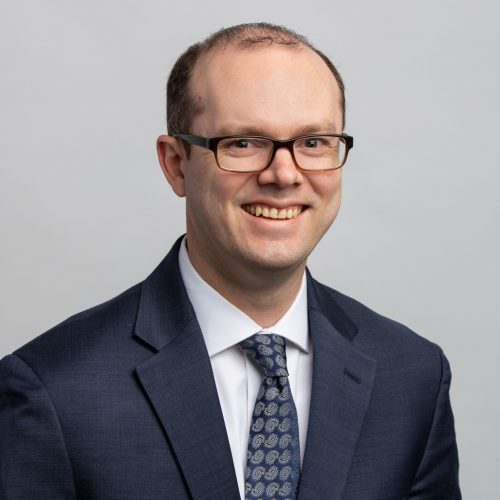 Director of Media Relations
Director of Paralegal Services & Senior Paralegal
Media Resources
Get in touch with the media contact and take a look at the image resources for the case.
Andrew Wimer
Director of Media Relations
[email protected]
The government takes Brian's money without any justification.
In March 2021, Brian, an honorably discharged Army member, was headed to Los Angeles through Hartsfield-Jackson Atlanta International Airport. He planned to jumpstart his music career by filming a music video with his half-brother. In his bag he had packed $8,500, money that had been left to Brian by his late grandfather following a vehicle sale. He was going to use it to fund his travels and pay for the video's production.
After passing through security, Brian waited at his gate. He noticed DEA agents stopping and questioning other passengers. Suddenly, three agents approached Brian and barraged him with questions: Could he produce his identification and boarding pass? What was in his bags? Did he possess contraband? Did he have a criminal history? Where was he traveling? Why? And the kicker: Was he carrying cash?
Cornered, Brian answered their questions because he didn't think he was free to leave the interrogation. He told them he was carrying cash, but less than $10,000. (He believed, correctly, that it was legal to carry less than $10,000 in cash onto a flight. What he didn't realize was that you're allowed to fly domestically with any amount of cash.) The agents demanded to know how much money he was carrying. Brian twice refused consent to search his bag, but when the agents said they were going to seize his bag regardless, Brian finally consented to a search in the hopes that it would appease them.
The agents rooted through Brian's bag, found the money, and took it from him. They placed it into a bag and had it sniffed by a K-9 unit, which gave a positive alert. (Drug dogs frequently alert in error, and much of the cash in circulation in the U.S. is tainted with drug residue.) The agents sent the money to the U.S. Marshal's office, and the United States initiated civil forfeiture proceedings against it.
​Brian had broken no laws. The most the government could scrape together to justify taking his money was that (1) he did not tell them exactly how much money he was carrying, (2) he said he had no criminal history (he had been the subject of two past prosecutions, one dismissed and the other diverted, but neither resulting in conviction), (3) the officers could find no proof of his music career in their quick internet searches, and (4) he told them he did not use online banking but then revealed he had online access to a joint account he possessed with his grandmother. The government nevertheless sought to take his money on the grounds that it was used to buy or distribute illicit substances, was traceable to such a transaction, and was used or intended to facilitate such a transaction.
Brian's story is also sadly familiar to some who travel through Atlanta airport. Comedians Eric Andre and Clayton English are suing the Clayton County police over unconstitutional searches at the airport. IJ's Jetway Robbery report also showed that Department of Homeland Security law enforcement agencies seized more than $108 million from travelers between 2000 and 2016.
What happened to Eric Andre, Clayton English and Brian showcases how police seizures and civil forfeitures disproportionally impact people of color. Indeed, the Georgia Advisory Committee to the U.S. Commission on Civil Rights recently released a report on Civil Asset Forfeiture and its Impact on Communities of Color in Georgia. When the report was released, Committee Chair Chantell Mullen said, "While the intent of civil asset forfeiture laws is to give law enforcement the tools to address high-level organized crime, we must question its use, application, effectiveness, and necessity, when it appears that: (1) the targets are low-income minority communities, (2) the median civil asset forfeiture in Georgia is $500, and (3) in a majority of the cases no arrest or criminal charges follow the seizure."
Brian fights to get his money back, and wins.
The government had no basis to believe that Brian's $8,500 was drug money. So, Brian appeared as a "claimant" in the government's forfeiture action against his money. (Unlike criminal cases, civil forfeiture proceedings have no presumption of innocence and property owners effectively must prove their own innocence to get it back.)
Brian argued that his entire airport confrontation—the stop by DEA agents, their interrogation of him, and the seizure of his money—was unconstitutional under the Fourth Amendment. In turn, the government demanded Brian's tax returns, bank statements, and many other categories of financial records. All those records demonstrated he had obtained the money legitimately. Brian then asked that final judgment be declared in his favor because the government had simply mustered no evidence against him.
In response, the government gave up. It moved to dismiss the case, conceding that forfeiture of the money was not in the public's interest. In fact, it asked the dismissal to be "with prejudice," meaning that it could never refile the forfeiture case again. If it did, Brian could come to court with the dismissal order to enforce his victory.
The federal district court granted the government's motion to dismiss with prejudice, stating that Brian "would face no risk of subsequent litigation over the same issue" and that "dismissal of this action will result in the return of the Defendant Currency to Claimant." Brian would ultimately get his money back six months later.
The federal court wrongly denies Brian's request for attorneys' fees.
Though he won his case, Brian was not yet made whole. Brian requested attorneys' fees under the Civil Asset Forfeiture Reform Act (CAFRA). CAFRA provides that, in "any civil proceeding to forfeit property under any provision of Federal law in which the claimant substantially prevails, the United States shall be liable for reasonable attorney fees and other litigation costs reasonably incurred by the claimant."[1] Brian asked for $15,200 to cover the work his attorneys had put into winning his case. The government did not contest Brian's entitlement to fees. It merely asked the district court to reduce the amount.
​The district court neither awarded the requested fees nor reduced the amount. Instead, completely unprompted, it denied Brian's motion for attorneys' fees. Because the government had moved to dismiss its own case, and thus the court had never ruled on the merits of the case, the district court did not feel Brian had "substantially prevailed" under CAFRA.
The district court's reading of CAFRA was wrong for two reasons. In the first place, its interpretation runs directly counter to the text and purpose of CAFRA, which does not require any ruling on the "merits," and which the Eleventh Circuit has already recognized "was designed to make claimants whole for their efforts to recover their property in a civil forfeiture action."[2] Limiting attorneys' fees to only those who prevail in a decision on the "merits" of the government's case would substantially reduce the number of property owners who are made whole, even though all successful property owners are forced to litigate to defend against the forfeiture of their property.
The district court's reading also runs against Supreme Court precedent interpreting similar attorneys' fee laws. The Court held that "a defendant need not obtain a favorable judgment on the merits in order to be a 'prevailing party.'"[3] A court's order dismissing the case with prejudice provides "judicial imprimatur" on a change in the parties' legal relationship, namely by stopping the government from trying again to take Brian's money.[4] It simply does not matter that the government asked that its own case be dismissed; the outcome was still a judicial order that is binding against the government.
Brian and IJ are teaming up to appeal the denial of his attorneys' fees. CAFRA gives forfeiture claimants a right to attorneys' fees when they defeat the government's forfeiture case and get their money back. The government should not be allowed to file baseless forfeiture actions and then evade any accountability for its actions. It cost $15,200 for Brian to get his $8,500 back. He deserves to be made whole.
The Litigation Team
Brian Moore is represented by Institute for Justice Senior Attorney Dan Alban and Attorney Joshua House.
The Institute for Justice
The Institute for Justice is the nation's leading advocate for property rights. This case is one in IJ's nationwide initiative to secure property owners' rights against unconstitutional searches, seizures, abusive fines and civil forfeiture. IJ is currently litigating on behalf of US Private Vaults box renters whose Fourth Amendment rights were violated and who were sent constitutionally deficient forfeiture notices. IJ is also fighting unconstitutional civil forfeiture appeal procedures in New York, as well as unconstitutional forfeitures by state police and DEA agents in Nevada and by DEA and TSA agents in airports across the nation, including Atlanta.
---
[1] 28 U.S.C. 2465(b)(1)(A)
[2] United States v. Certain Real Prop., 579 F.3d 1315, 1323 (11th Cir. 2009) (citing H.R. Rep. No. 106–192 (1999)).
[3] CRST Van Expedited, Inc. v. EEOC, 578 U.S. 419, 431 (2016)
[4] Buckhannon Bd. & Care Home, Inc. v. W. Va. Dep't of Health & Hum. Res., 532 U.S. 598, 605 (2001).