If the Fourth Amendment means anything, it's that police can't just pull you over, interrogate you, and ransack your car without a good reason to suspect you of a crime. But that's exactly what happened to Alek Schott in 2022.
Alek was driving home from a work trip on I-35 near San Antonio when a Bexar County sheriff's deputy pulled him over for allegedly drifting between lanes. What should have been a momentary delay quickly turned into an unconstitutional fishing expedition.
After interrogating Alek for ten minutes, the deputy who detained him called a drug dog to search his truck. The dog allegedly "alerted" to the presence of drugs, and police proceeded to tear apart Alek's truck. But they found nothing because there was nothing to find.
From the very beginning, the traffic stop was unconstitutional. Footage from Alek's own dashcam shows he never drifted lanes. Bodycam footage from the deputy shows Alek gave the officer calm, mundane answers about a run-of-the-mill work trip. Nothing about what he said was suspicious, but the deputy called a drug dog anyway. And moments before the dog alerted by jumping on the truck, the handler's bodycam shows that he signaled the dog.
The Fourth Amendment prohibits stop-first, justify-later policing. Police must have a fact-based suspicion of a crime before making a stop, a valid reason to extend that stop, and either a warrant, consent, or an objective reason to believe there's contraband inside to search a vehicle. In Alek's case, the deputy failed to meet any of these criteria and instead used an unjustified traffic stop to probe into crimes Alek hadn't committed.
Alek is partnering with the Institute for Justice to sue the deputies and Bexar County for violating his Fourth Amendment rights. Because if we the people must follow the law, government officials must follow the Constitution.
Case Team
Clients
Attorneys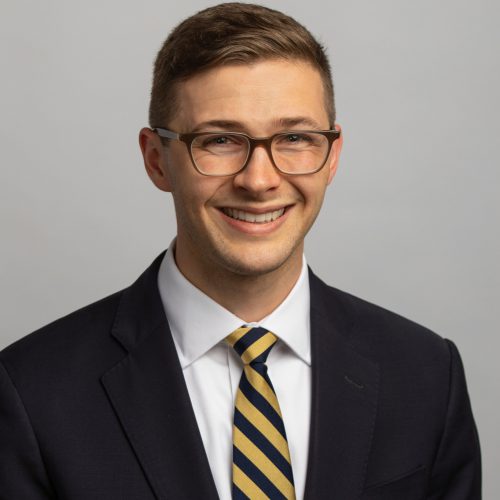 Attorney and Elfie Gallun Fellow in Freedom and the Constitution
Staff
Communications Project Manager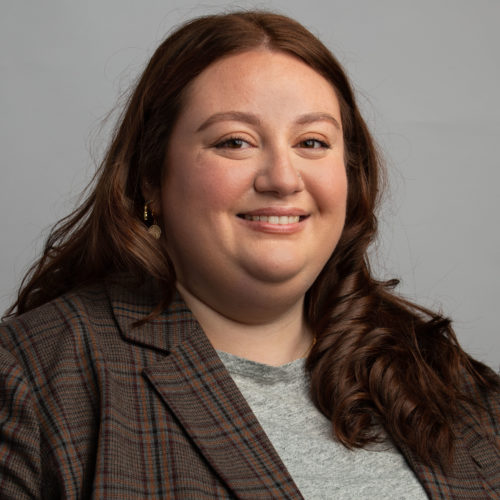 Media Resources
Get in touch with the media contact and take a look at the image resources for the case.
Phillip Suderman
Communications Project Manager
[email protected]
The "Traffic" Stop
Alek is a family man and a father of two who works for his dad's company selling specialized products to pipeline companies. As part of his job, Alek regularly drives from Houston, where he lives, to south Texas, where one of the world's largest oil fields is located.
On March 16, 2022, Alek was driving home from a meeting with one of his customers near Carrizo Springs, Texas. Alek had spent the morning helping his customer conduct a trial of a special engine before starting his trip back to Houston. At 11:15 am, as he was driving home on I-35 just south of San Antonio, a Bexar County sheriff's deputy pulled Alek over for "drifting over that fog line pretty hard." But video from Alek's personal dashcam shows that he was not drifting at any point during the trip.
The Detention and Interrogation
Rather than having Alek wait in his truck during the stop, the deputy told Alek to "step out and sit in my passenger seat while I do your warning." Alek complied, but the deputy did not immediately write the warning. Instead, the deputy started interrogating Alek about who he was, where he was going, what he had been doing, and whether he had anything illegal in his truck. Alek calmly explained that he was driving home from a work trip and did not have anything illegal.
The deputy was undeterred. He admitted that he's not really a traffic officer after all: "I'm on what's called a criminal interdiction unit," he explained. "So, I don't have to deal with all that crap"—"that crap" being traffic tickets. He continued: "I don't give tickets. I give warnings. And the main reason is, I sit on the side of the highway and I'm out here looking for . . . human smuggling, drug trafficking, all those things like that." Or, as the deputy put it a few moments later: "I'm out here looking for big shit."
Because the deputy was never really interested in traffic violations to begin with, he kept questioning Alek. He asked if Alek had marijuana in his car. Or cocaine. Or heroin. Or meth. Or pills. Or more than $10,000. Alek calmly said no to each of these questions. But still the deputy pressed on. He claimed that he does "behavioral analysis," and while he has "been wrong before, there's just some things I've seen that make me want to go a little further in the investigation." The deputy then asked if he could search Alek's truck. Alek, who just wanted to get home, said no.
Instead of ending the stop, the deputy doubled down: he called a drug detection dog to the scene. Twenty minutes later, the dog was sniffing around the outside of Alek's truck while the deputy explained that the dog was there as "a reasonable suspicion thing" because Alek was acting "real nervous" and "wasn't really giving me too much details of his trip." Nobody watching the deputy's bodycam footage of the conversation, though, could come to that conclusion. Alek was calm, truthful, and direct. He acted precisely the way police should want an innocent person to act.
The Unconstitutional Search
Then—to Alek's shock—the dog jumped up and barked at his truck. The deputy declared that the dog "alerted" to the presence of drugs. But bodycam footage tells a different story. It shows the dog's handler gesturing upward with his right hand and saying something a split second before the dog jumped up on the truck.
The deputy informed Alek that he was "detained because of a positive alert" and ordered Alek to move from the passenger seat to the back of his patrol car. The deputy, the officer handling the dog, and a third officer then proceeded to ransack Alek's truck for nearly 40 minutes, searching every inch, digging into every crevice, and sifting through every bag. They found nothing.
Over an hour after Alek was first pulled over for a traffic violation he did not commit, the deputy finally announced that Alek was free to go. The deputy reassured Alek that he had done his best to put everything back the way he found it, "cause nine times out of ten, this is what happens" (they search cars and find nothing). Oh, and he made sure to give Alek the traffic warning he had promised an hour earlier, "before I forget."
Alek Seeks Accountability
The Constitution forbids the kind of stop-first, justify-later policing that Alek experienced. In fact, the Fourth Amendment was specifically adopted to protect against generalized searches unsupported by evidence of a particular crime.
If police want to initiate a traffic stop, they need a factual basis to believe a traffic violation was committed. Although the Supreme Court has held that police can stop a driver for a traffic violation to investigate a different offense—a pretextual traffic stop—an officer must have a basis to believe a traffic violation was committed in the first place. The Fourth Amendment bars police from stopping whoever they want, whenever they want. And if police want to extend traffic stops to investigate other crimes, they need an objectively good reason to think a crime was committed.
Police know these rules, but far too often they only pay them lip service and do not comply with the substance. Any behavior—talking too much, talking too little, acting too nervous, acting too calm, too much eye contact, too little eye contact—can be used to justify prolonging a traffic stop and conducting a search, especially if evidence of a crime is discovered. After all, it's exceptionally difficult to refute an officer's say-so that a driver behaved suspiciously, especially when the officer invokes qualified immunity to escape liability.
In Alek's case, the deputy who stopped him had no reason to pull him over and had no reason to hold him on the side of the road for over an hour to look for evidence of a potential crime. The groundless traffic stop was part of a fishing expedition.
Dragnet policing is unconstitutional, which is why Alek is partnering with the Institute for Justice to sue the deputy who stopped him, the drug dog handler, and Bexar County for violating his Fourth Amendment rights. Because if we the people must follow the law, government officials must follow the Constitution. The case is currently in the United States District Court for the Western District of Texas.
The Bigger Picture
Alek's effort to hold officials accountable for violating his Fourth Amendment rights during a traffic stop has implications far beyond his specific case. According to data collected by the Texas Commission on Law Enforcement, millions of Texans are subjected to traffic stops every year across hundreds of different law enforcement agencies at all levels of government. In 2022 alone, Texans were stopped 7,191,167 times.[1] Of those, the vast majority—6,780,292—were for supposed traffic violations. And 379,680 of those stops resulted in searches, but contraband was discovered less than half of the time. With such a high volume of police officers stopping Texans, searching vehicles, but finding nothing, it's crucial that ordinary folks like Alek have a way to enforce the Fourth Amendment after they are pulled over.
The Litigation Team
Alek is represented by Institute for Justice Attorneys Joshua Windham and Christie Hebert, with support from Litigation Fellows Seth Young and Trace Mitchell.
The Institute for Justice
Founded in 1991, the Institute for Justice is the national law firm for liberty. This case is the latest in IJ's Project on the Fourth Amendment, a nationwide initiative to secure property owners' rights against unconstitutional searches and seizures, and is part of IJ's fight against judge-made rules that make it difficult to hold government officials accountable for violating the Constitution. IJ is currently litigating a case challenging an unconstitutional traffic stop in Louisiana and advocating for property owners' right to be free from unreasonable searches in Tennessee and Michigan.
---