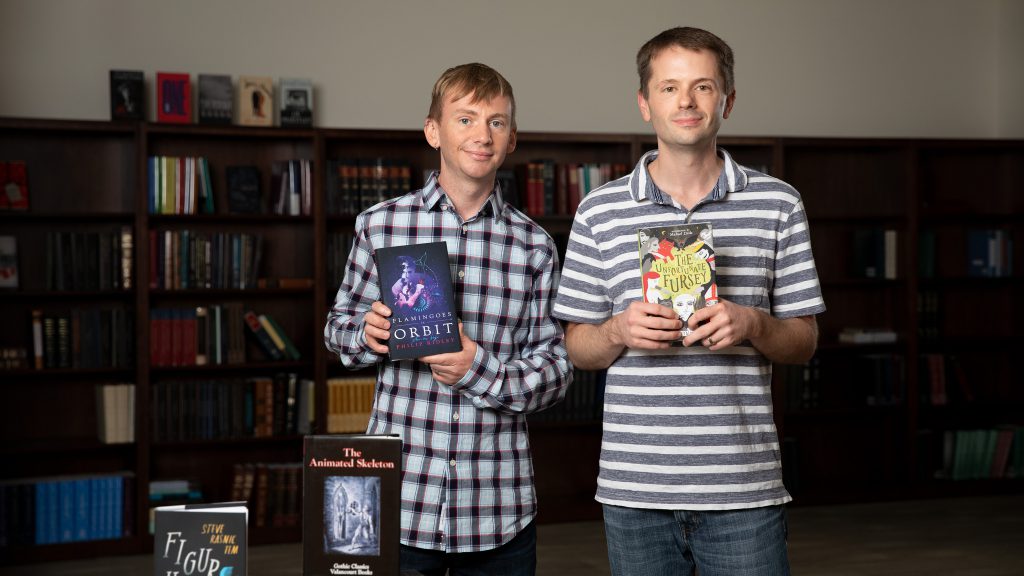 Richmond, Va.—Richmond is home to Valancourt Books, a small publisher that specializes in reviving horror novels that have gone out of print. They bring back from the dead 18th-century Gothic novels, Victorian horror novels and even genre paperbacks from the 1970s and '80s. Yet their novel business is under threat from the U.S. Copyright Office, which insists that Valancourt provide it with hundreds of free copies of the books it publishes or pay thousands of dollars in fines.
Valancourt is able to offer new printings of old books because it uses a print-on-demand model. If a customer orders a print edition, a single copy is printed and mailed. The Copyright Office, however, demands that all publishers of printed books provide a copy to the government. In return, the government offers . . . nothing. Two hundred years ago, federal law required publishers who wanted copyright protection to deposit copies of their books with the government in exchange for copyright. But that law changed in the 20th century: Now, U.S. law grants copyright protection as soon as a work is created, not when it is registered with the government. But the requirement to send physical books to the Copyright Office—despite being divorced from its original purpose—lives on, and now bureaucrats look for unwary publishers like Valancourt to fine.
The Copyright Office is demanding most of Valancourt's books, which could seriously impact the publisher's ability to continue its work of resurrecting and preserving literature. To protect their property and their right to free expression, Valancourt has teamed up with the Institute for Justice (IJ) to file a lawsuit in federal court. That suit is currently waiting judgment in Washington, DC.
"Halloween is typically a good time of year for a horror publisher, but we have a specter hanging over our small business," said James Jenkins, co-owner of Valancourt Books. "We are fighting for our constitutional rights against an undead and unjust law. We hope to win so we can continue our mission to preserve the kind of books you want to curl up with on a dark and stormy night."
The idea for the business was hatched when James was applying for a program in English literature. He had to drive halfway across the country to find a copy of a novel he wanted to write about; even then, it was only available on microfiche. James thought that other literature fans would appreciate the novel (and a second out-of-print book he had on microfiche). So he and his husband painstakingly typed out the books and then offered them for sale on their website, where they were made available in print-on-demand versions.
Over the years, James built the business up to the point where he could make it his full-time job. Valancourt has received praise from prominent publications for its preservation work, which focuses horror but also includes books by early LGBT authors.
James welcomes interviews about his business and the federal suit. Members of the media can contact Andrew Wimer, IJ Assistant Director of Communications, at (703) 682-9320 x229 or [email protected] to arrange.